Disclaimer: All items shown on the Holiday Gift Guide were sent in exchange for placement on my holiday gift guide. All opinions are my own or those of my family, facts from the company are in similar tone to their voice. Thank you for understanding.
Arts and crafts are something I hold near and dear to my heart. I loved them as a kid, and I still love them now. I love the rare moments I have the time to work on something pretty, with my own hands, and enjoy myself. It's something I've tried to get the kids into enjoying as well, and I love the wide variety of craft kits available nowadays that I could have only imagined in my wildest dreams as a small child.
Here's some flashbacks from the past though from the great folks at PlayMonster, that gave me a wonderful nostalgia bomb and just brought happiness to my heart.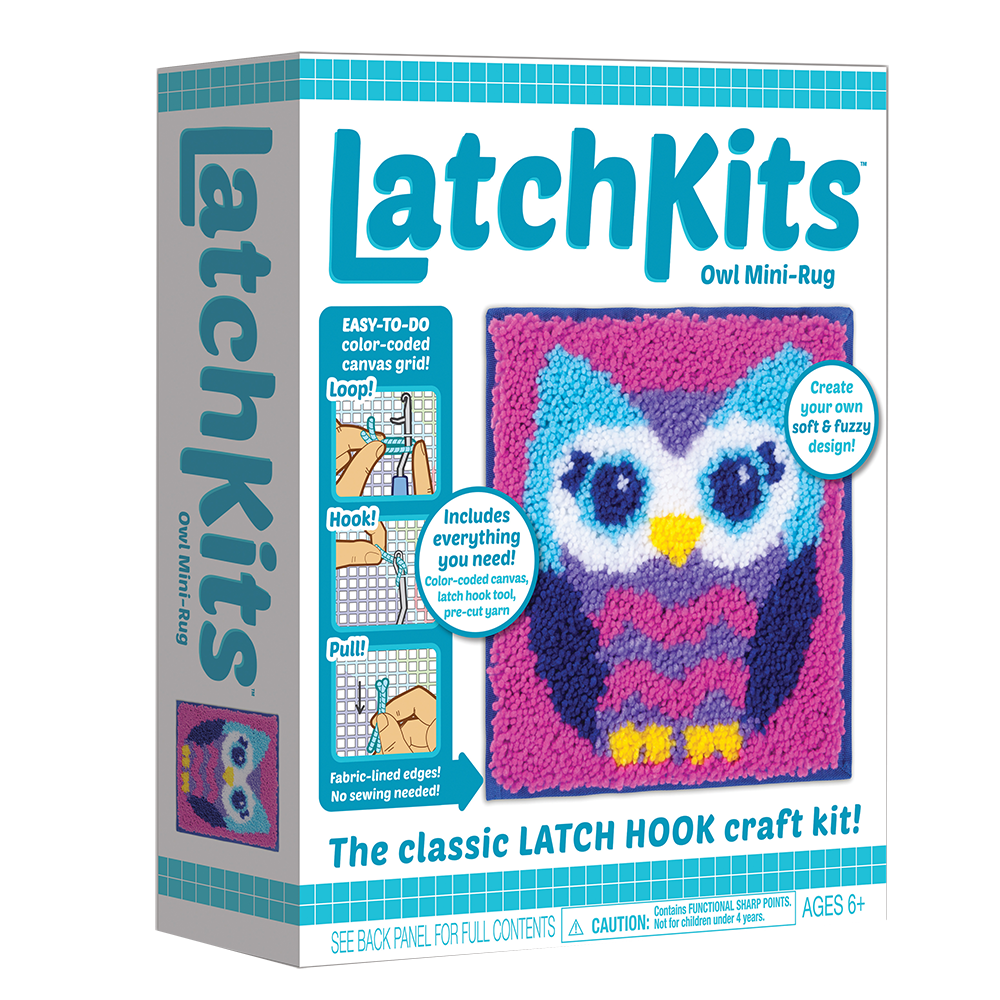 LatchKits!! Oh my goodness, I remember how much time I spent working on these wonderful things as a kid. I had thought about them a few times over the years and wondered if I could ever find similar kits to when I was a kid so I could find ways to just relax and enjoy. Then I saw that PlayMonster makes them, so of course I was excited and gladly accepted adding them to my gift guide.
They sent me a Snoopy type one, and while I don't love Snoopy myself, I know someone who does who is going to love getting this as their Christmas gift this year! This is such a simple yet time consuming craft that really gets you working with your hands to create something. Pre-cut yarn makes it easy and the picture instructions are extremely helpful.

Spirograph! Though I am sure the original game out long long long before I was born, I absolutely loved making all sorts of pretty designs with a Spirograph as a kid, and even as a teenager when I had one again. This one says it's for 8+, which means Risi might be a little young for it… so…. in that… This one is actually going to be a gift to me from me because, why the heck not? Treat yo-self and all that jazz? Yeah, that's my story and I'm sticking to it. This kit includes 19 Spirograph precision wheels, 2 rings, one pack, 3 things of putty, 3 pens, a 14pg guide book, 20pcs of design paper, and the carry along case with build-in work surface. I'm so excited to just make some pretty designs and let my worries melt away.
I love that PlayMonster has toys both old and new, for the young and like me, the young at heart. If you're looking for a fun toy, game, arts or crafts gift for someone who enjoys something from the giant variety of products PlayMonster has, I highly suggest checking them out during your holiday shopping~!