Disclaimer: Products were sent in exchange for consideration and addition into my holiday gift guide. No further compensation was gained in writing this post.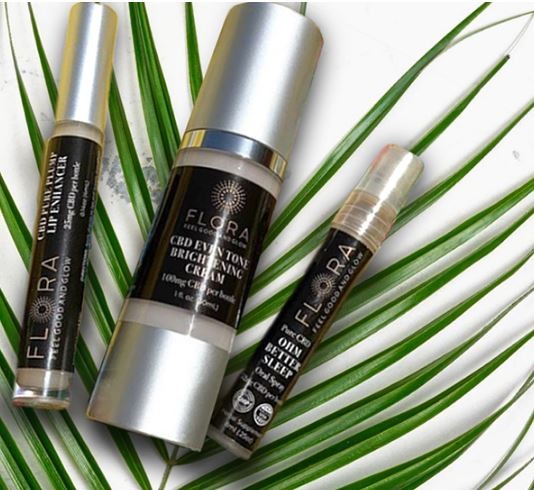 It's no big secret that CBD infused products are all over the place now. Snacks, Foods, Drinks, Beauty, Pet supplies, you name it there's likely a market for a CBD infused version of it. So that's why I would like to introduce you to FLORA. These CBD products contain no harsh chemicals, no metals, they're Gluten-free and Vegan friendly. They're infused with 100% organically grown Non-GMO US hemp and contain less than 0.3% THC, so you're not getting high using these products. These products are 3rd party tested for purity, consistency, and quality in each and every batch created.
FLORA's lineup currently includes a skin tone evening Brightening Cream, a Pure Plump Lip Enhancer, Better Sleep Oral Spray, and they have new products coming soon!
I love the all natural nature of the products, and my favorite so far is the skin tone evening cream. The older I get the more and more I start to worry about how my skin looks, something I should have done years and years ago.
If you're looking for beauty products for someone who wants to try a natural, organic product that contains CBD, I cannot recommend FLORA's lineup enough!