We're a pretty creative/artsy loving family. Okay, most of us anyway… Though even Var has been getting into drawing more than just when forced for school projects. I'm actually super happy about that.
Crayola products are something I not only stock up on every back to school season, but I buy them often. They've got a wonderful selection of gifts this Holiday season.
This year I am featuring a couple of their products in the guide.
Lisi doesn't officially have a Christmas gift. She just wanted her tablet replaced and that was easy thanks to black Friday sales.
Stilll… the idea of her only having one thing under the tree wasn't something that really felt good. So I picked one gift for her based on her having Crayola products on her list before. She really loves their marker and paint making kits, and when I saw the sticker making kit. I just knew that'd be right up her alley but better.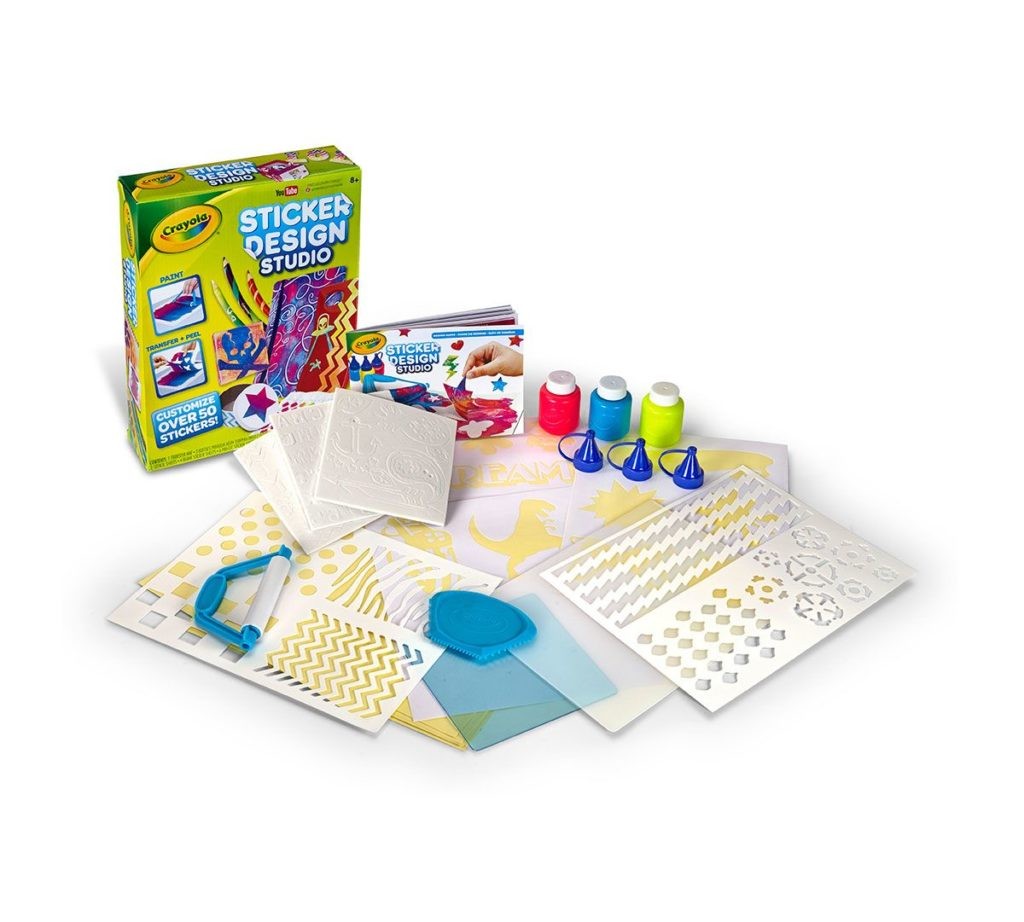 Making things and doing art are some of Lisi's favorites things to do, so the Crayola Sticker Design Studio is perfect. Stickers that you can make awesome by yourself? What's not to love! It's even better than those color-in stickers I got sometimes as a kid. Plus, it's more fun to make and use stickers than it use to make markers. Though she did really enjoy all her marker making.. there was just a "now what?" kind of aspect to that toy. With stickers, she can decorate all sorts of things and even give them to friends.
Of course I couldn't leave Risi out of the artsy coloring fun, and I found something that makes my life so much better!
This is the awesome Crayola Color & Erase Mat! I was so excited when I saw this because Risiel tends to go through so. much. paper. when she's coloring and I knew there had to be a better way of doing things than having so much recycling.
Since Risi is only four, this mat will seem so gigantic to her that she'll hopefully play with it for hours on end. It is 2′ x 3′ in size. That's a lot of coloring/drawing room.  Plus the magical eraser tool is so cool to use. You can draw, erase and wipe off the mat over and over again. No more giant stacks of paper. Or at least.. less of them. This is perfect for all those washable markers you have anyway. No need for the dry erase marker smell (even those "low odor" ones smell bad to me.)
What are some of your favorite crayola products? I've had one of their melt/mold crayon kits on my wish list for a couple of years now.
Someday, I've really got to get myself one!