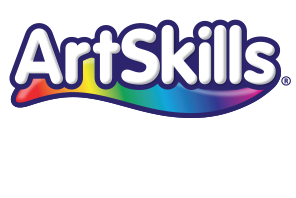 Disclaimer: We were provided with the following ArtSkills products in exchange for trying them out and reviewing them. All opinions are our own, unless otherwise specified.
This is another product we actually got around Easter, but I am still playing catch up as the end of the school year has been rough. Between strings concerts, band concerts, choir concerts, and our landlord doing house repairs and us having to rearrange and try and figure out when who is doing what. I've been a bit worn thin. Anyway, these ArtSkills products are lots of fun and great for school projects, just for the fun of it projects, or even making signs telling your siblings to stay out of your room. XD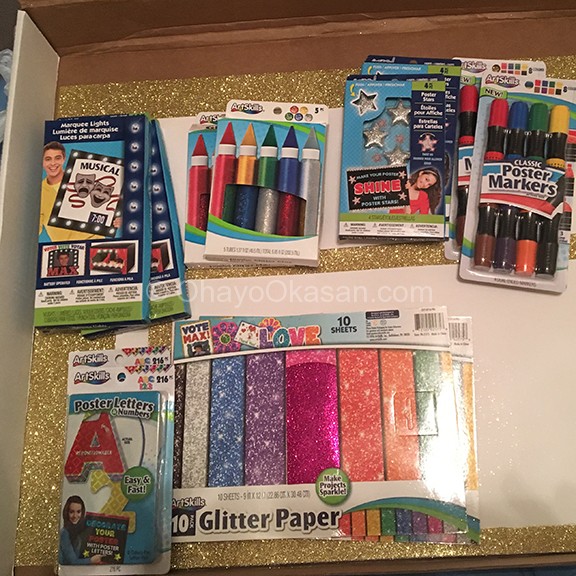 We were sent an absolutely AWESOME assortment of glittery, fantastically fun products from the wonderful folks at ArtSkills. It couldn't have happened at a better time either, because both Sisi and Lisi ended up using these products for book reports and projects in class. As well as something else you'll see at the end of this post. 
I've fallen in love with these awesome poster stores! You push them and give them a turn and they flash red lights, way to make your projects stand out!  Plus some dual ended poster markers with a nice thick nib. These worked out really well for Lisi I noticed as she made her first project!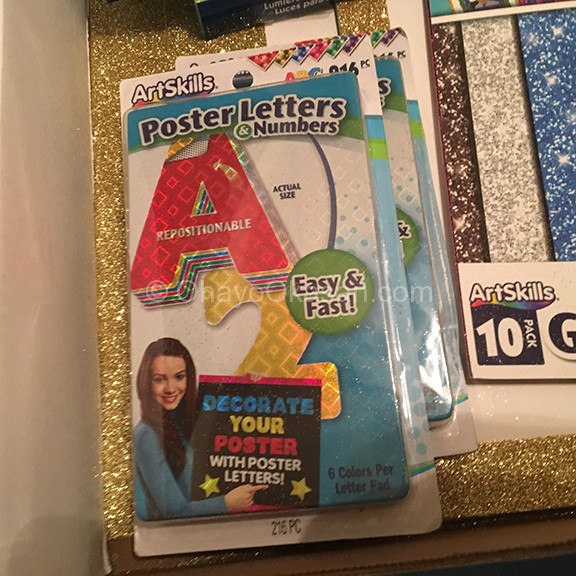 Easy letters! Make headers and awesome looking text on your poster! Great for those of us (like me) who have handwriting so bad they might as well be doctors. 😉 They're repositionable until you actually glue them down, which you did need to do. We didn't know that at first and were all "wth?" until we actually read the back of the package.
I say "we" but it was really me, Lisi had already read the back of the package, I… just had to double check.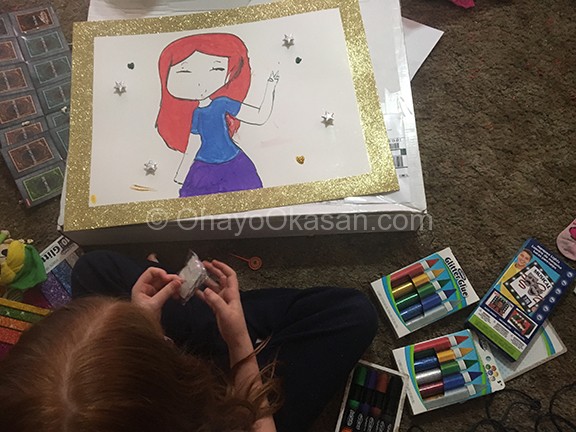 Lisi made her first poster of her wonderful self. She used the ArtSkills markers, flashing stars, on the wonderfully glittery gold rimmed poster board. Seriously, where was this stuff when I was in elementary and middle school? My projects would have been so darn glittery!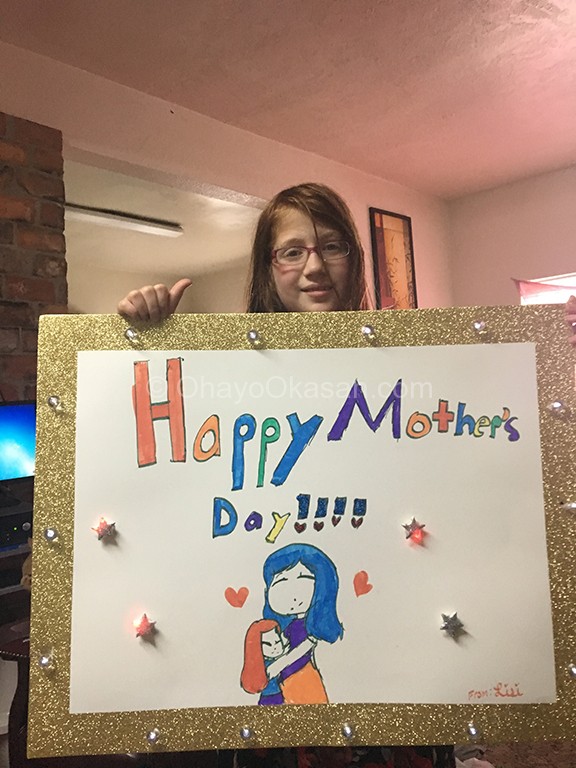 Mother's day happened and… look! Lisi used markers, the globe lights, flashing stars lights, and of course the gold poster board to make me a wonderful mothers day surprise. My hair isn't actually blue right now, I need to redo the roots and then get it blue, but I love how she put me as my favorite version of myself.
Not sure about the orange skirt, that's more something my mom would wear. XD But it's still darn cute to see what your 10 (almost 11, she's actually 11 now, but was 10 when she made this) year old will make you. ♥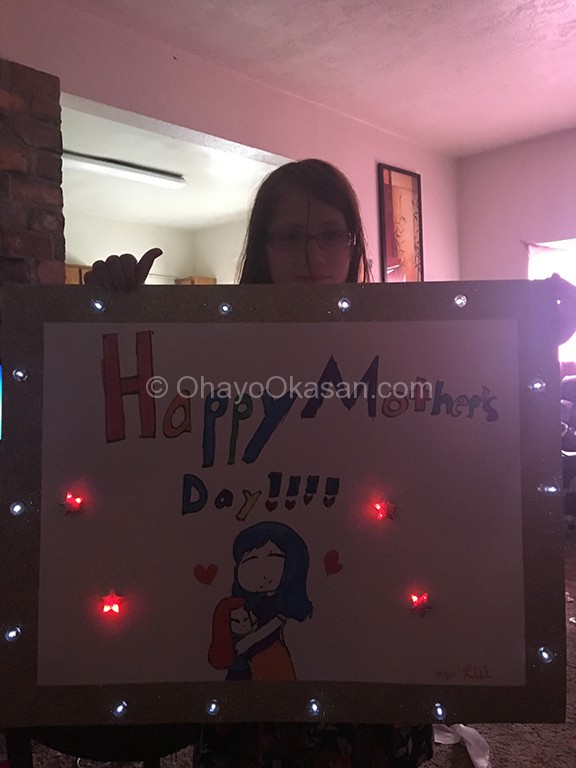 This shot is just showing how cool the Art Skills lights are for these projects! So much glowy fun! I think my favorite of the glowy things is the little white orbs, since they don't flash at all. Not that I mind the stars, but I'd be happy for a non-glowy version of them personally.
I look forward to seeing what else the kids can do with ArtSkills products!
What about you? What of the above products would you/your kiddos enjoy?