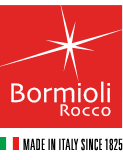 One of the things I never feel like I can have enough of is food storage!! More so things that fit in the fridge and that can store a good bit of things in them. With 8 people in our home we really need GOOD food storage. Left overs make a great at work lunch for Aussie and if I can store enough of them even the kids will eat them. I am so happy to get to review the Frigoverre 3 piece square set by Bormioli Rocco!
Disclaimer: we were sent the following set in order to facilitate this review, no other compensation was gained in writing this post.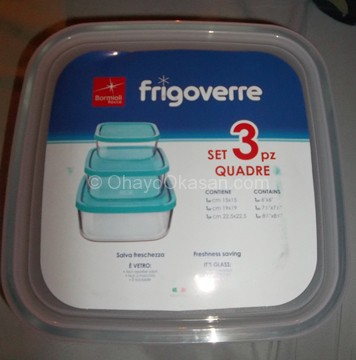 Bormioli Rocco items have been made in Italy since 1825, and they offer high quality items that are a welcome addition to our home.
The 3 piece Frigoverre Square set comes with a 8 oz, 13 1/2 oz and 37 1/2 oz glass food storage container. Each container has their own BPA free lid, and the containers (not lid) are microwave safe.
The most awesome things for me when it comes to having glass food storage like this is that they're ODOR and STAIN proof!!
I can't eve begin to explain how much I hate plastic food storage that stinks no matter how much I wash it, or it gets stained and then just always feel dirty. Even if it's not.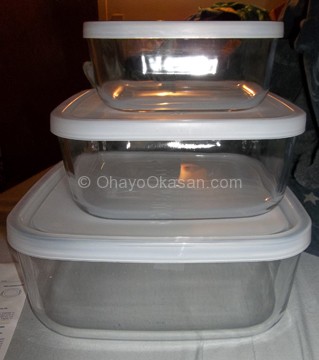 Bormioli Rocco carries more than just food storage goods, they have plates, bowls, cups, and in various colors too! It would take me a very very long post to actually give you a good idea of everything they offer. But I encourage you to check four yourself if you're looking for high quality Italian made glass items for your home.
Bormioli Rocco items are available are Bed Bath & Beyond, Container Store, Crate & Barrel, Williams Sonoma, Amazon.com, Targetcom, Everything Kitchens, Macys.com, BevMo!, Meijer and so very many more.
You can follow them on Facebook and Twitter to find out more!
Another great thing? Bormioli Rocco is a part of my 2014 Holiday Gift Guide! You can check out more amazing projects this year and start crossing gifts off your list!