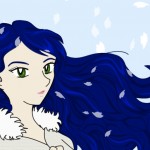 For the heck of it… while I wait for that final stretch to 10k facebook fans, I want to go ahead and do another one of those quick flash weekend giveaways.
Same drill as last time, $10 paypal or amazon. Leave a comment on one non-giveaway post and then comment on this post which post that you commented on.
The giveaway last until 11:59PM Sunday August 26th PST time! Just quick, simple, and easy! Go!
Blogger, Illustrator, Reviewer, Voice Actress, Mom of 5 humans, and 8 kitties! I do a little bit of many things. Crafting, singing, sewing, baking, cooking, on top of blogging, taking care of kids, and doing freelance work here and there.
Latest posts by Kisa Johnson (see all)