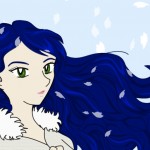 For the heck of it… while I wait for that final stretch to 10k facebook fans, I want to go ahead and do another one of those quick flash weekend giveaways.
Same drill as last time, $10 paypal or amazon. Leave a comment on one non-giveaway post and then comment on this post which post that you commented on.
The giveaway last until 11:59PM Sunday August 26th PST time! Just quick, simple, and easy! Go!