I figured after yesterdays sad post I needed a more uplifting one.
Here is a video of Kofi when she was still in the MICU (Mouse Intensive Care Unit) as well as a picture of her nomming on some pizza crust in Max's hand. <3 too cute!
She's gone a long way since being at deaths door last week, and is still doing great. I'm glad I was able to save at least her from a death due to accidental dehydration. Now we're all taking extra care to make sure the bottles are giving water to each and every mouse multiple times a day.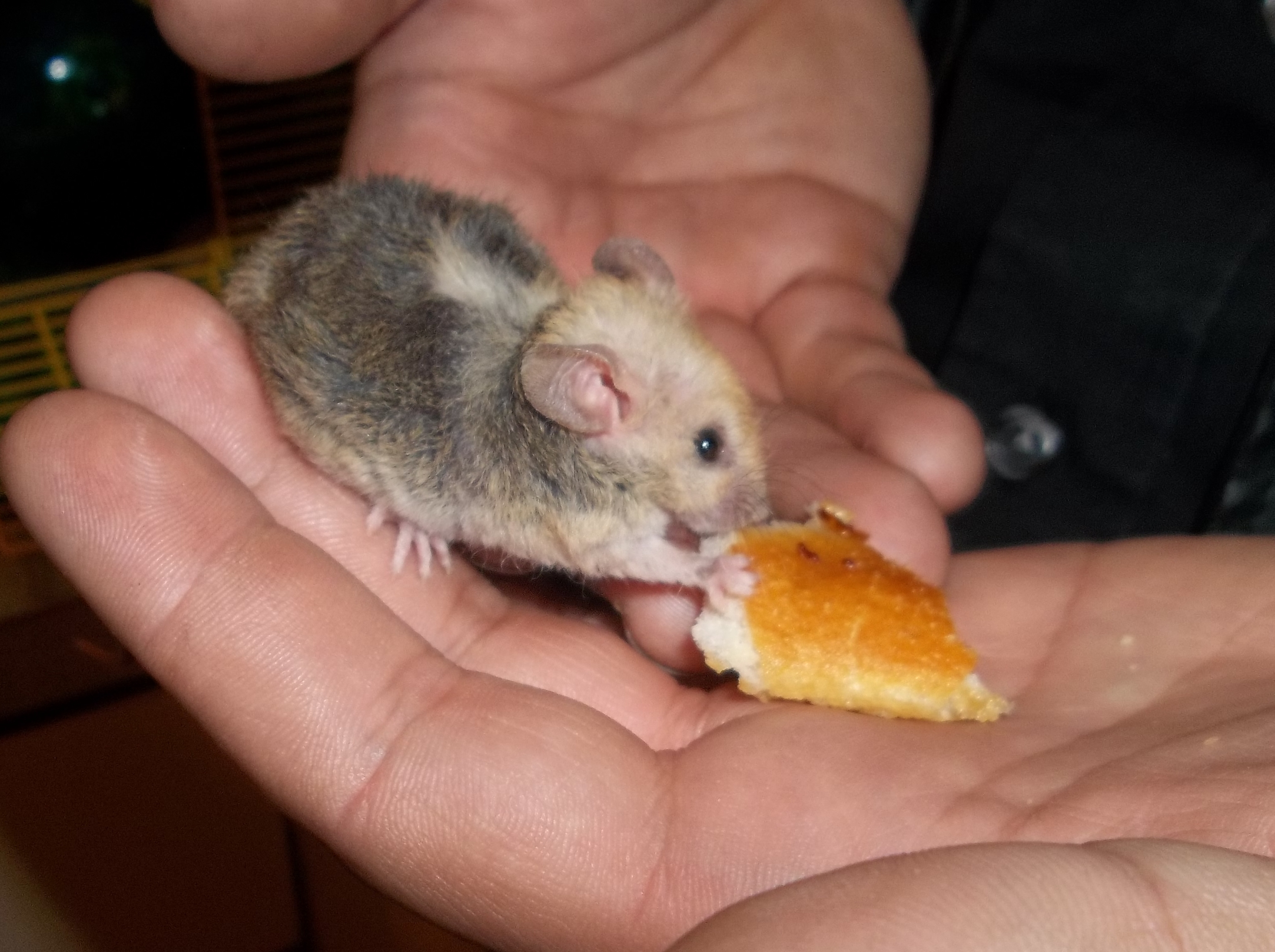 Hopefully the video above works! If not I'll have to add it via youtube. Bleeh..
Hope everyone is having a good, or at least decent, Monday!
Edit: looks like I need to use Youtube! Just a sec…
Blogger, Illustrator, Reviewer, Voice Actress, Mom of 5 humans, 7 cats and 5 mice! I do a little bit of it all. Crafting, singing, sewing, baking, cooking, and driving myself a little crazy every day. :) I have ADHD, Anxiety and Depression that I battle with daily. But I'll make it! Someway, somehow.
Latest posts by Kisa Johnson (see all)