I figured after yesterdays sad post I needed a more uplifting one.
Here is a video of Kofi when she was still in the MICU (Mouse Intensive Care Unit) as well as a picture of her nomming on some pizza crust in Max's hand. <3 too cute!
She's gone a long way since being at deaths door last week, and is still doing great. I'm glad I was able to save at least her from a death due to accidental dehydration. Now we're all taking extra care to make sure the bottles are giving water to each and every mouse multiple times a day.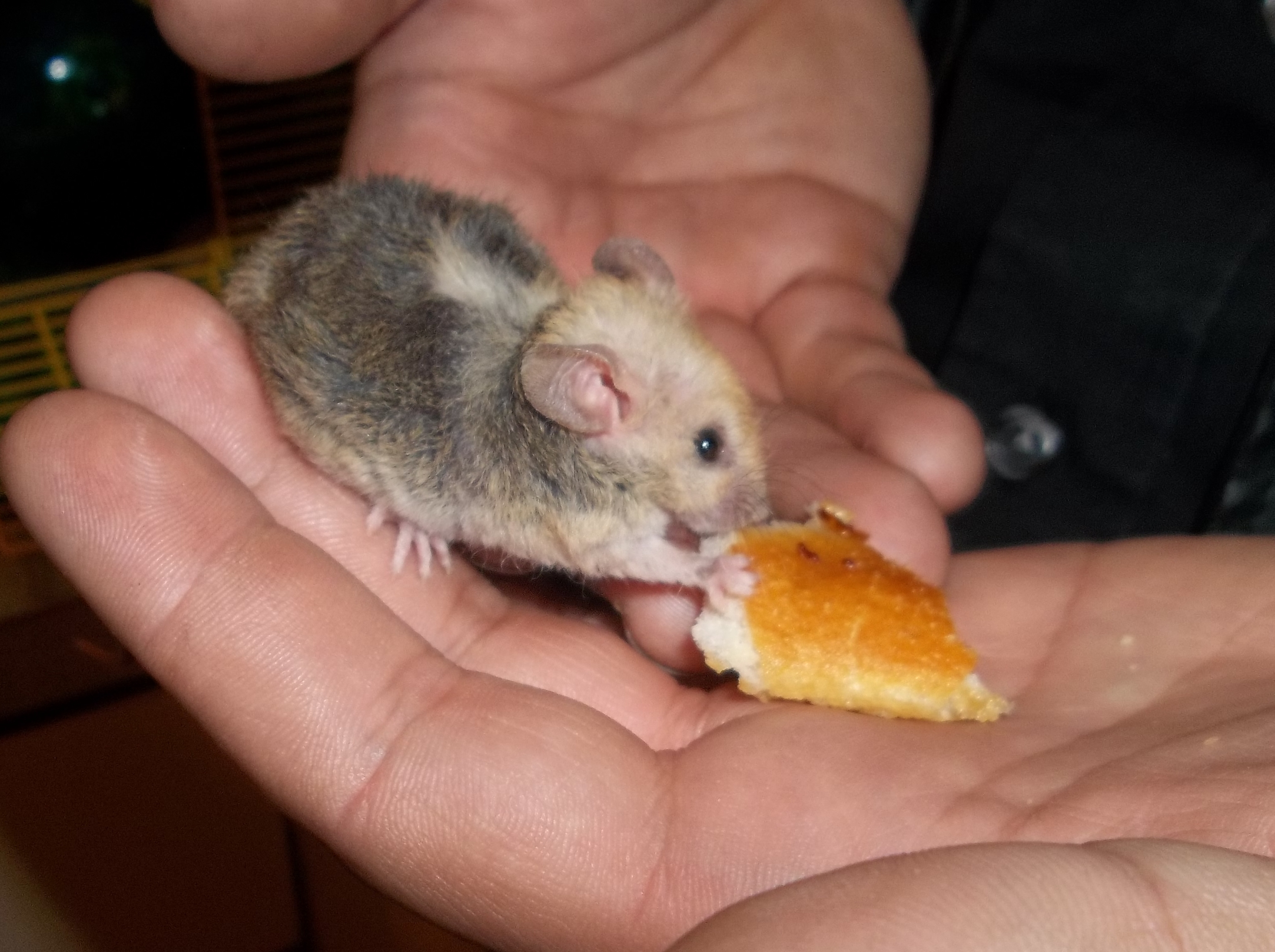 Hopefully the video above works! If not I'll have to add it via youtube. Bleeh..
Hope everyone is having a good, or at least decent, Monday!
Edit: looks like I need to use Youtube! Just a sec…
Blogger, Illustrator, Reviewer, Voice Actress, Mom of 5 humans, and 8 kitties! I do a little bit of many things. Crafting, singing, sewing, baking, cooking, on top of blogging, taking care of kids, and doing freelance work here and there.
Latest posts by Kisa Johnson (see all)