The reviewer has been compensated in the form of a Best Buy Gift Card and/or received the product.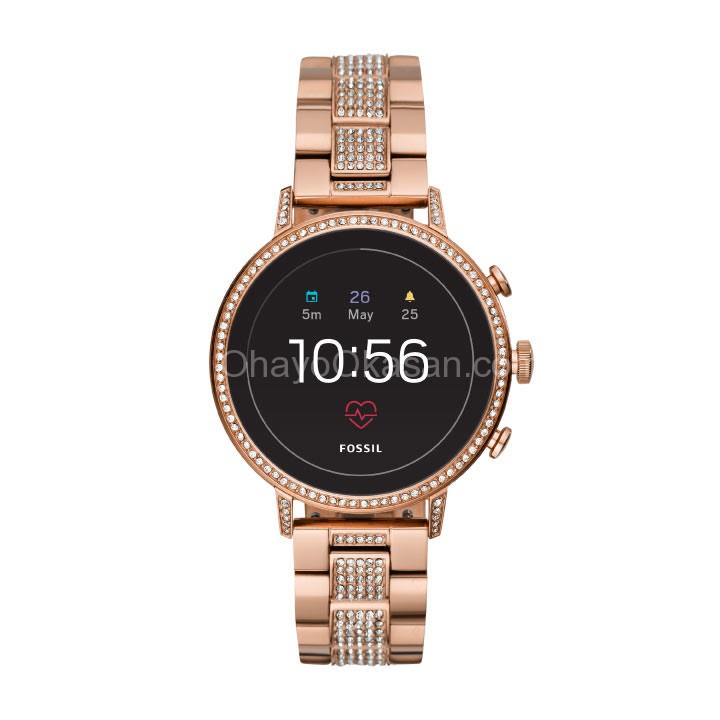 You can make every minute matter more with smart help and health coaching thanks to Wear OS by Google and the Fossil Smartwatch! It is available at BestBuy now.
I love the look of this watch and have enjoyed getting to play around with it so far since I've gotten it. It's not often I get a product that starts to convince me to change what I use on a day to day basis. I have to say that I've been really impressed with my time so far using it that I'm considering changing phones to one running an Android OS just so I can make the most of the features!
You're able to get help with Google Assistant, Health Coaching from Google Fit, and I love that I can check texts or see who is calling me even when I don't take my phone to the bathroom. Which is usually, people don't seem to understand wanting to just go to the bathroom in peace without being tied to my cell phone. I grew up just fine not being on my phone 24/7, but at least now I know if the call from across the house is important enough to rush myself or not.
I have the Fossil Smartwatch Gen 4, Venture. It's the exact one pictured above in Rose Gold. It's a Stainless Steel watch and I love the gems! It's pretty, and super functional. I love the heart rate tracking too!
The Google Fit app has two new activity trackers! Heart Points and Move Minutes. They're designed in a collaboration with the American Heart Association and World Health Organization. This watch has shown me I really need to move more, and also lets me know my heart rate on a pretty regular basis.
It does need charged though, and to do that you do have to take it off your wrist. Which to me is a slight annoyance, but I can live with it. Thankfully it charges in around an hour, and tends to last me almost the entire day. It depends on how much I am doing using the watch.
One other annoyance I have right now, is that while it says you can tell the Fossil Smartwatch to make calls for you even when you have the iPhone, it does not work that way. I can answer or deny calls, and can view what text messages (at least in preview) that people have sent. However I can't answer texts. Which is part of what has made me want to change to an Android phone so I can get the most out of the product.
I've been using iPhones exclusively for about 7 years now, and before that I just had whatever cheap phone I had. So that's kind of a big thing for me.
Other features I haven't tried out yet includes using Google Pay – so you can just pay with a wave at most places that accepts credit cards. I haven't tried this yet, as I don't use any sort of pay system like this. I plan to try though, as it sounds pretty darn neat!
You can customize the dial/watch face on the Fossil Smartwatch as well, though for me I just like the original face aside from customizing some of the little things it can do. I see the weather, date, moon phase, heart rate, notification information and alarm on my watch face. I really enjoy the things I can put there and make the Fossil Smartwatch work the best for me. I also love that you can use motions to scroll through the parts of the watch. I can check notifications with just a flick of my wrist!
Overall I am very pleased with my Fossil Smartwatch and my experience using Wear OS by Google and look forward to using it more and learning how to make the most of the health tracking features so I can get into shape.