Note: I received a copy of the PaceMaker Extreme game in exchange for Holiday Gift Guide inclusion. 
As the kids get older it can be a little bit of a challenge for me to find things to do with them. A lot of them play or are into video games, but I can't play a lot of video games without getting dizzy and really sick feeling. At least not for more than a few minutes, so it doesn't really help. Games like Yulu toys' PaceMaker Extreme comes in in this case!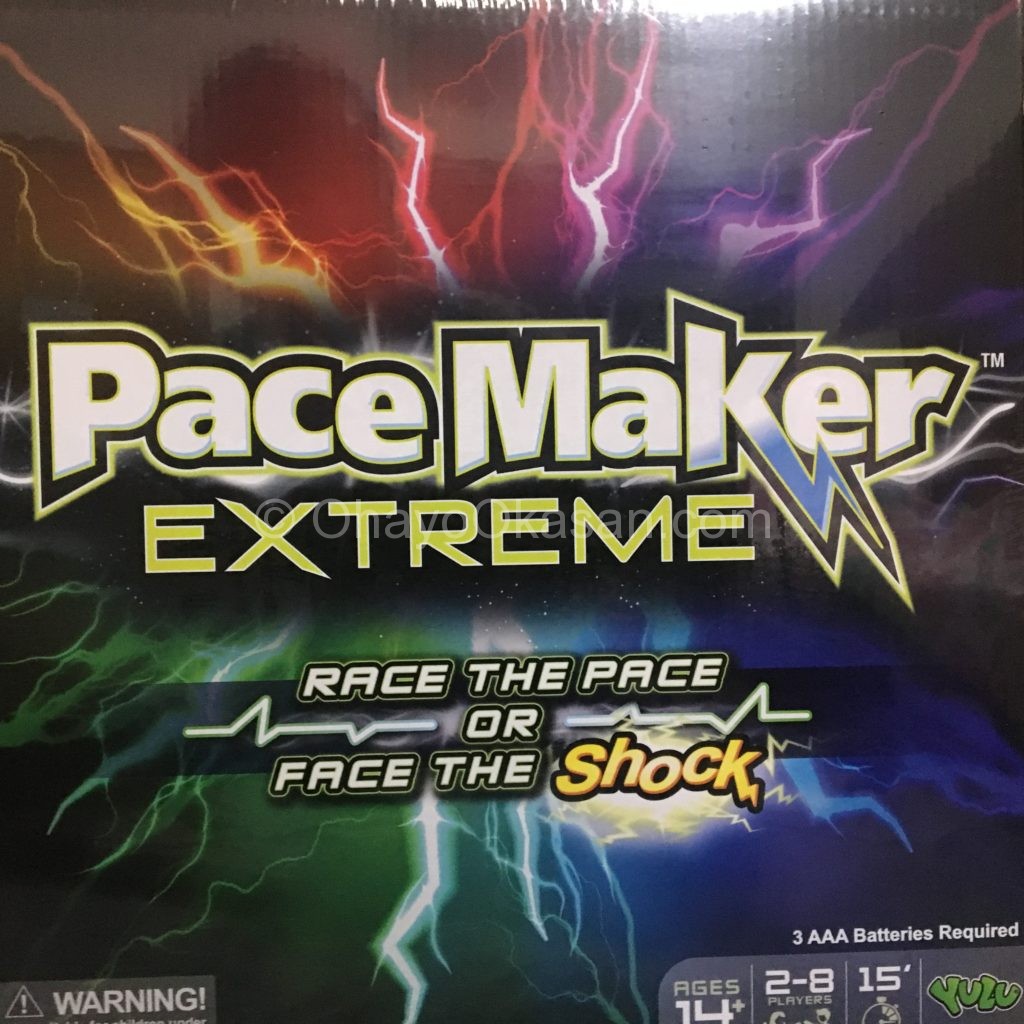 You have to make sure you tap on time for this game, or you get a shock! PaceMaker Extreme seems a little scary at first, but in the end the shock wasn't too horrible when I tested it on myself. I plan to surprise the kids with this as a present to all four of the bigger ones. Risi is only 5, so this is not a game I plan to try on her. As the game box says, 14+ so I am even leery about Var and Lisi at 13 and 12.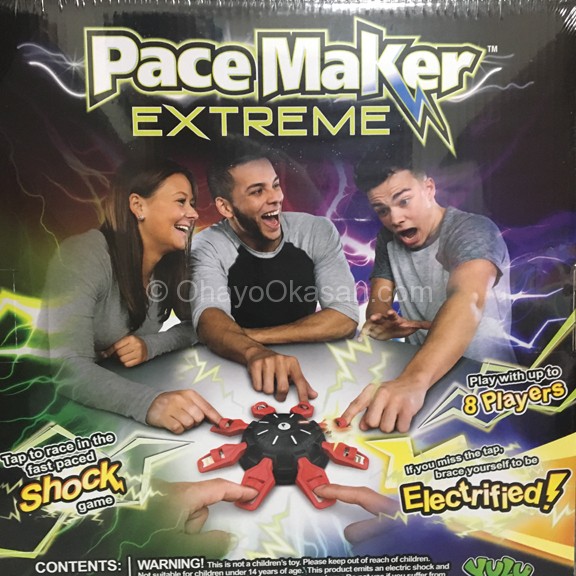 Overall it's an interesting game concept for sure! You can play with up to 8 players at once, and I think a group of teens would love playing this if they're not very sensitive to the shock of course!
Do you have kids that would appreciate this game? What do you think about a game like this? It's almost like that game that popped all the pieces up at you but instead this one zaps you thanks to the three AAA batteries inside. A mix between the fear of the popping game and a game of operation and that darn buzz. XD