Ohayo Okasan received Therafit product/s in exchange for an honest and unbiased review and all opinions are 100% my own or those of my family members as stated. Regardless, I only review products that I am actually interested in for myself and my family and of course for sharing those reviews with my awesome readers.  Thanks for reading!
Last year I didn't wear sandals during the warm weather months. I'd had flip flops for many years before, but often found myself with issues with my ankles, knees and feet, as well as my lower back. So this last year, I just wore tennis shoes.
Which was actually really awful because I tend to get hot very easily, and wearing sandals helps combat that for me. So this year I was bound and determined to find a pair of sandals that were comfortable, not flip-flops, and could protect my feet enough that I wasn't in a lot of pain just to keep myself not overly warm.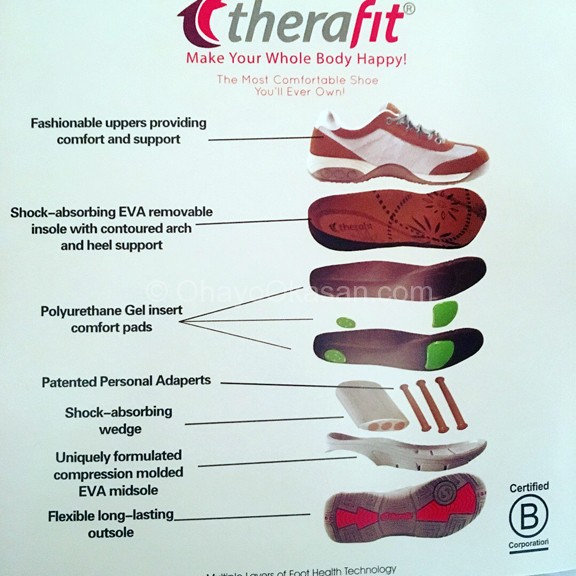 I was happy to find Therafit shoes and fell in love with the look of their Jessica Sandals. For the price, could these sandals be worth it?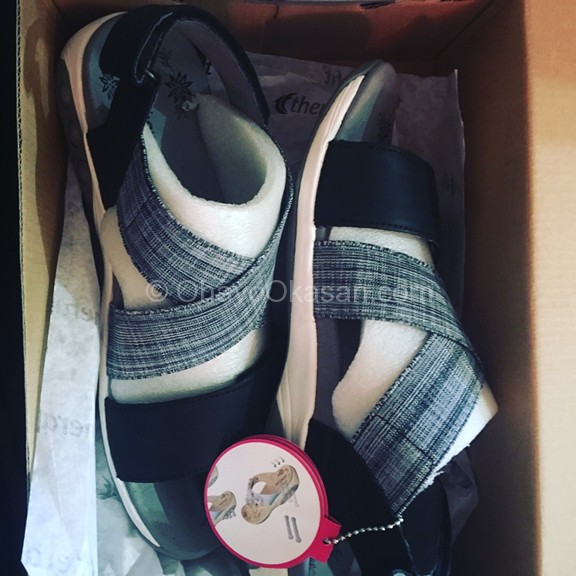 I was told many years ago back when I had to have a few months of physical therapy on my back that I should never wear flip flops or shoes without a good arch support. One of the great things about these sandals from therafit is that they do have a great arch support for my needs, and the bottoms are like wearing a pair of tennis shoes. Thankfully the weather has warmed up lately and dried up too, so I can wear these sandals now and you guys…! I can't believe I didn't try this brand sooner!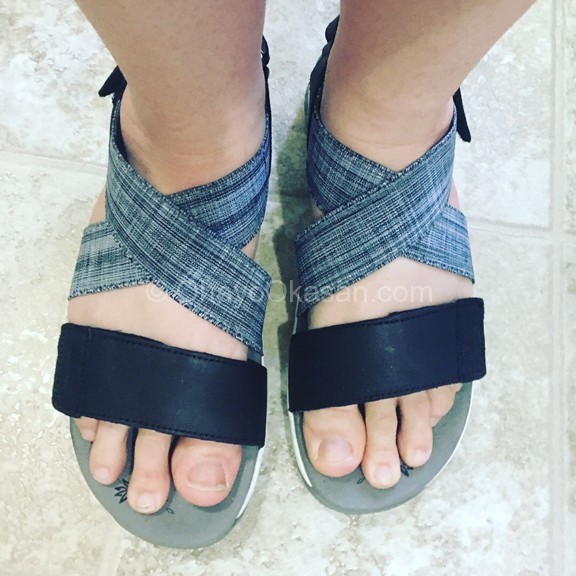 I got the Jessica sandals in Blue Grey and couldn't be happier with them. I love that therafit offers free shipping and free exchanges on your shoe purchase. Also you are able to customize the level of support in the heel of the shoes by taking out one or all of the little adapters if you need/want to. I like them just the way they are, and have really enjoyed getting to wear them without sacrificing my feet, lower back, ankles and knees to something that just doesn't have the right support.
The awesome folks at Therafit are also offering my readers 10% off their order using code: 

Blogger18 
WEBSITE ♥ FACEBOOK ♥ TWITTER ♥ PINTEREST ♥ INSTAGRAM
This giveaway is in no way sponsored or affiliated with Facebook, twitter, pinterest, instagram or any other social media site. Therafit will send one winner, 18+ in the USA a pair of Jessica Sandals in their choice of color. Winner has 48 hours to reply to winner notification email. Giveaway ends 5/30/2018.