*Disclaimer: I was sent the following boots by Lugz in exchange for my review. All opinins are my own unless otherwise stated.
I used to wear boots any time of year that wasn't so hot that I ended up only wearing sandals. It's been awhile since I've had a pair of boots that I love enough to wear them often. So for the past few years I've just worn boring cheap athletic style shoes. When I saw the boots at Lugz though, it was like I'd finally found something I've been missing. As cheesy as that sounds!
In the end, I went ahead and picked the Empire Hi Fur boots in Black/Black-Charcoal. One of the things I was worried about when shopping for shoes online is that my size varies between a 10 and an 11 in women's depending on the brand. So I wasn't sure what I'd do if the shoes didn't fit. Thankfully they fit just fine! If a little tight on my ankle at first, but that's normal for new shoes.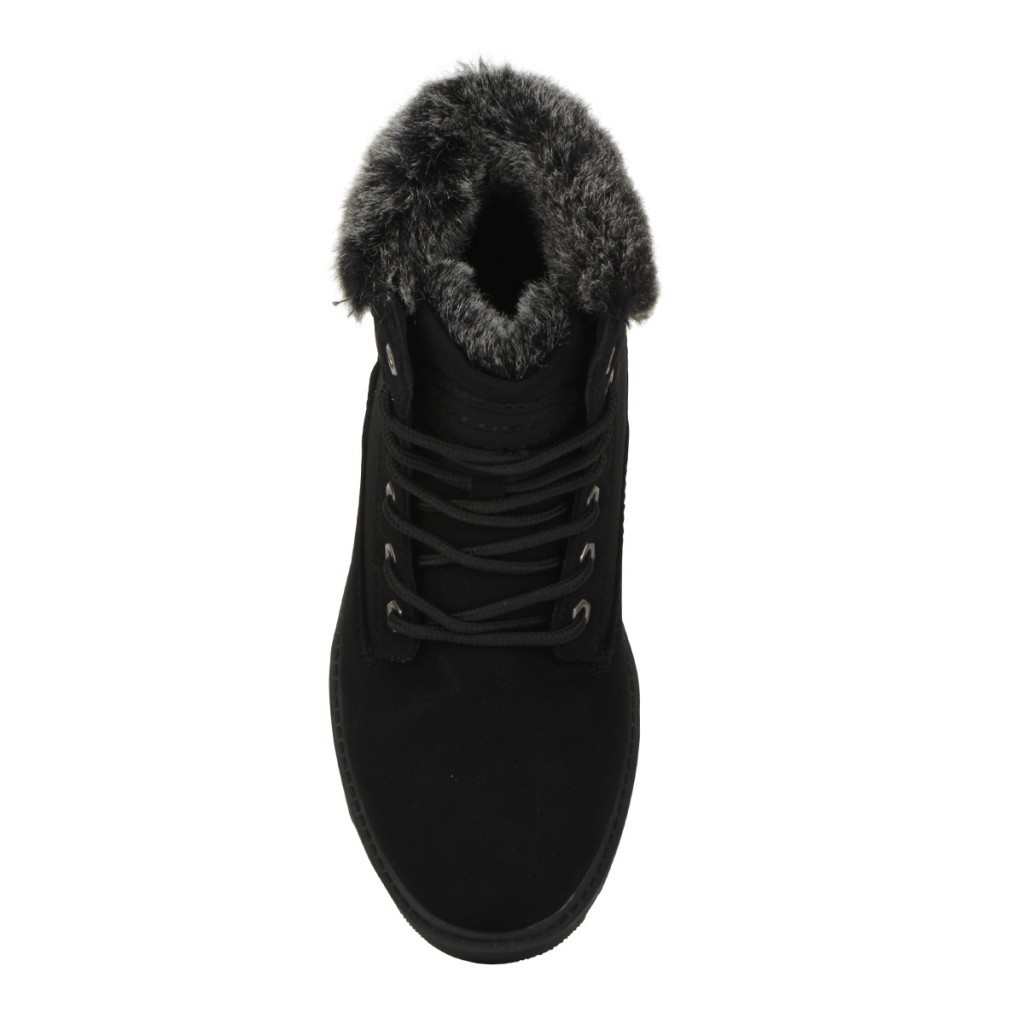 I had to go out searching for our missing cat on a cold night the other night, and I was surprised at just how warm my feet were in my new Lugz boots. It was positively amazing not to have cold feet! I don't know if I'll ever go back to just slipping on boring athletic shoes again unless I am hitting the gym!
I also love that they're meant to be slip resistant! Considering how cold and wet it has been lately, I've been stuck trekking through a lot of wet leaves attempting to find our missing cat. In my other shoes I would have been slipping a lot, but I did not have any problems while wearing my boots from Lugz!
So now it's time for a giveaway! You can enter to win your own pair of Empire Hi Fur boots too!
This giveaway is only for those 18+ in the USA only. There are a couple of mandatory entries so we give our sponsor (Lugz) some love! Thank you so much for reading and entering the giveaway! Best of luck!
a Rafflecopter giveaway

*This giveaway is not sponsored in any way shape or form by Facebook,Instagram, Twitter or anything other than Lugz and my blog Ohayo Okasan. :3 Thanks for understanding.