Christmas is one week away! But that doesn't mean it's too late to shop for last minute gifts on your list.
Disclaimer: I received this product in exchange for my thoughts. No further compensation was gained.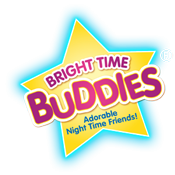 Perfect for your kiddos, their friends, or that niece or nephew your behind on shopping for (or heck, even if you planned to wait until a week before I suppose!)
Bright Time Buddies  are a cute little night light that your kiddo can take with you. Their color rotates between blue, yellow and green, and if you click twice it'll stay one color instead of color changing.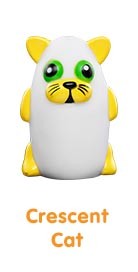 Dog, Penguin, Cat, Unicorn, Ladybug and Owl are the six different Bright Time Buddies currently available.
You can buy them on the website, at buy one get one free, and you've got time to get it before Christmas still with 2-Day and Overnight shipping options available. 🙂
I have the Bright Time Buddies Unicorn actually hiding away for Lisi right now, as I know she'll love to have her for Christmas. 🙂 She doesn't use a nightlight often, but this is perfect for her. She can turn it on or off easily, and can get to the bathroom without having to turn on an overhead light.
They're also available at Toys R' Us, Walmart, Kmart, CVS and Target! So you can run  out right now and get one. :0
You can find Bright Time Buddies on Facebook too!