Disclaimer: I received the Knex Double Doom Coaster in exchange for my review. All thoughts are my own unless otherwise stated.
As a kiddo I really wanted some K'nex when I first heard about them. More so one of the one with electronic components because holy wow, AWESOME! I was really into model trains and train sets as a kid, and had some really lovely ones that I loved. Sadly, we had to leave those behind in our move from California to Washington, like most of our items actually.. So… It was kind of heart breaking.
Of course that means that having the Knex Double Doom Coaster show up at my door was positively thrilling! It's a 891 piece set roller coaster that takes batteries and actually works! I could play with this thing for hours! Of course, I don't get to do so yet. I don't really get a lot of Christmas presents. So I'm actually putting this one under the tree for myself! Bwahahahaha. Hey, I'm still a kid… at heart and soul that's for sure.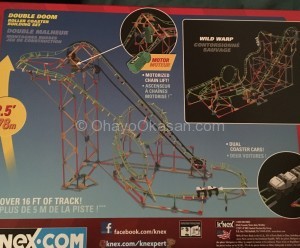 The Knex Double Doom Coaster set is meant for ages 9+, which I totally am, takes batteries, and works like a real coaster standing at 2.5 feet tall! It comes with instructions on how to do two different builds, the Double Doom and Wild Warp, and a double car for an almost authentic feel.
My plan is to make both styles of track, and after I decide which one I like the most I will probably glue the pieces together to keep it that way. Or not, maybe I'll try some really awesome custom builds! With so many pieces I'm pretty sure I could make up some darn cool stuff with my Knex Double Doom Coaster! Yep. I'm being totally selfish with this one, but yet.. Sometimes.. you just gotta be. Right? 😉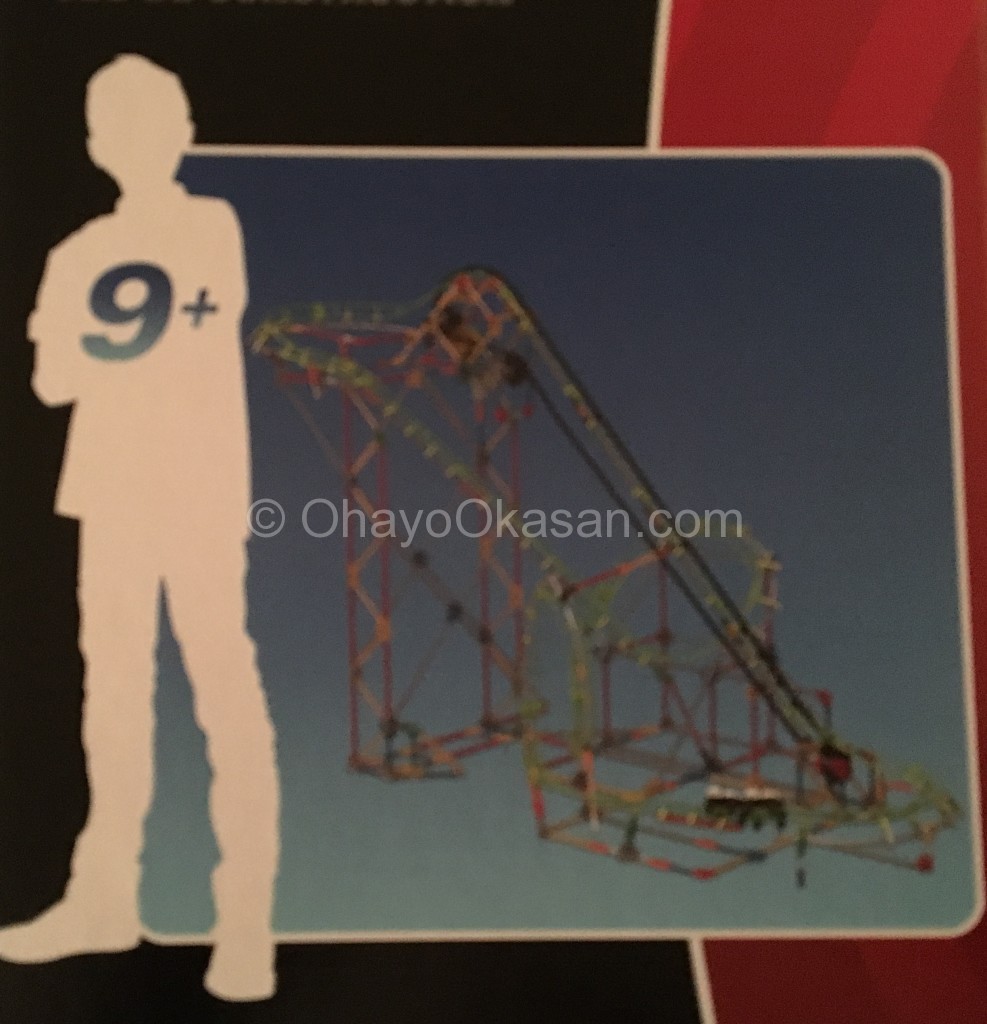 Have you ever played with K'nex? Or tried something similar that let you build a roller coaster? I'm really excited about this one and hope it's as fun as it looks!