Huggies Snug and Dry Ultra diapers are now available at Walmart, and Huggies is inviting you to spread the love with your community!
Risi loves playing outside and going to the local park. Soon the water pad will be open and I can't wait to take her and let her enjoy the warm weather and fun of outside play!
I'm not native to our current area, and I don't really know a lot about the community due to my anxiety issues, but there are still some places near and dear to my heart.
You know the saying, "the best things in life are free"? This saying applies to many of our local parks, playgrounds, beaches, and rec-centers. These places bring us so much joy, and now it's time to give back with Huggies!
Nominate your community project by uploading a selfie of you and your baby to Instagram and Twitter using the hashtag #UltraHug. Be sure to include details in your social posts about the project you are nominating. In your story make sure to share why the local community project you selected is important to you, and how it will impact those in your community.
I'm not sure what community program I am nominating, but once I do figure that out. I'll be sure to share!
About Huggies Snug & Dry Ultra:
The NEW Huggies Snug & Dry Ultra Diapers offer long-lasting leakage protection you can count on, so you can focus on all of your baby's daily adventures. The range of sizes fit babies from newborn to 35 lbs. Only Huggies Snug and Dry Ultra Diapers have a new, unique quilted liner to lock away wetness better.. They have a conforming, gap-free fit to keep your active baby dry throughout the day The trusted Leak Lock® System has quick-absorbing layers for up to 12 hours of protection. These diapers are only available at Walmart.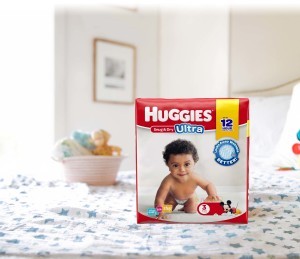 About the #UltraHug Selfie Contest
From April 20th until June 25th, Huggies will be accepting all selfies of you and your baby with the hashtag #UltraHug, and featuring them in a collage on the campaign landing page. On July 6th, voting will begin to narrow down the 20 finalists to 10 winners who will win a $2,000 grant from Huggies for their nominated community initiative.
How to Enter the #UltraHug Selfie Contest
• First, take a selfie of you and your baby and upload that selfie to Twitter or Instagram. Make sure to use the hashtag #UltraHug
• In your same post, make sure to include a text nomination (approximately 100 – 120 characters) including a name and/or identifying description of a community project in the US, which you would like to nominate. Make sure the community project is something near and dear to your heart.
Thank you so much to Huggies Snug and Dry Ultra Diapers for not only having GREAT diapers that protect against night time accidents and all, but also just Huggies in general for spreading love in our communities!