Thank you for being a part of the Mother's Day Giveaway Extravaganza!
PicturesOnGold is giving away a personalized Mother's Day Locket! ($200 value) 
Read the review by A Small Villagehere, about how PicturesOnGold printed her six kids onto her Mother's Day Locket.
PicturesOnGold has a variety of options to chose from to design your locket to your perfection. Chose from various templates or upload your own and engrave a special message for added memories. 
Get 10% off now using the code MOM2014 till May 9th.
Enter below for your chance to win your own personalized Mother's Day Locket!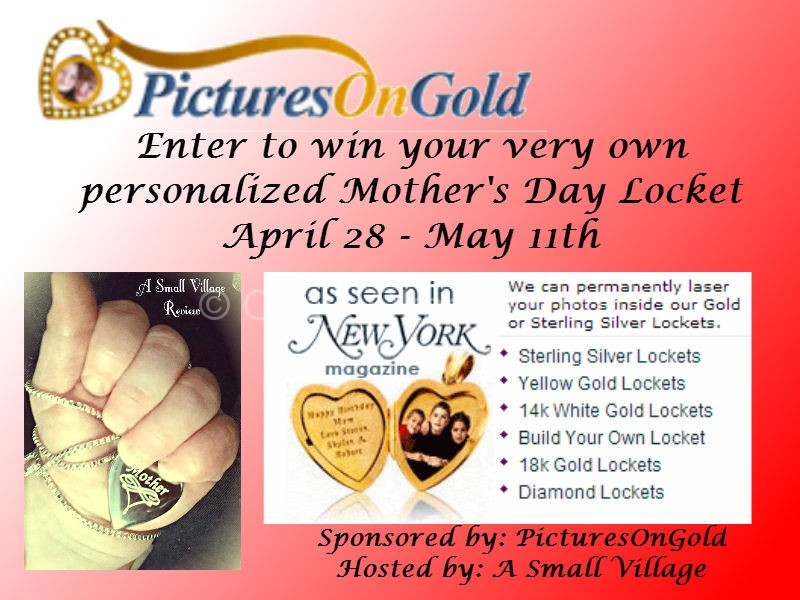 A Small Village received this product free in exchange for a free review. It is in no way affiliated with any social media networks. No other participating blogs, including but not limited to Ohayo Okasan, are responsible for shipping the product to the winner.