I realized I was doing something not so great as a parent of many children. I wasn't making sure to spend one on one time with them often enough. So I decided that it was about time to start that. I got tons of time caring for Risi and all that, but the older kids deserve time with just mom. Not just time in the house either, just, something special like doing or nails and things.
So, Kat and I did one where she wanted to go get some craft stuff so I didn't count it.
We did see a nail salon in the mall and decided that we would try that out! We went in for a manicure and nail painting for her, and I got nail tips/acrylic done.
I let her pick out the color my tips would be, she was nervous and shy but I encouraged her to just stay calm and she'd be okay.
She picked between these two, and went for the lighter one. I like this choice, I wanted her to feel that her opinions are decisions are important.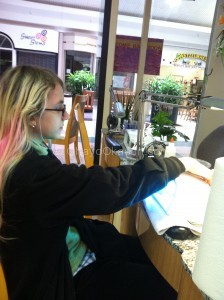 She was a little nervous to sit there and let someone take care of her hands, for the price though, I could have done everyone's hands and nails in the house many times over. >.> Still, experiences!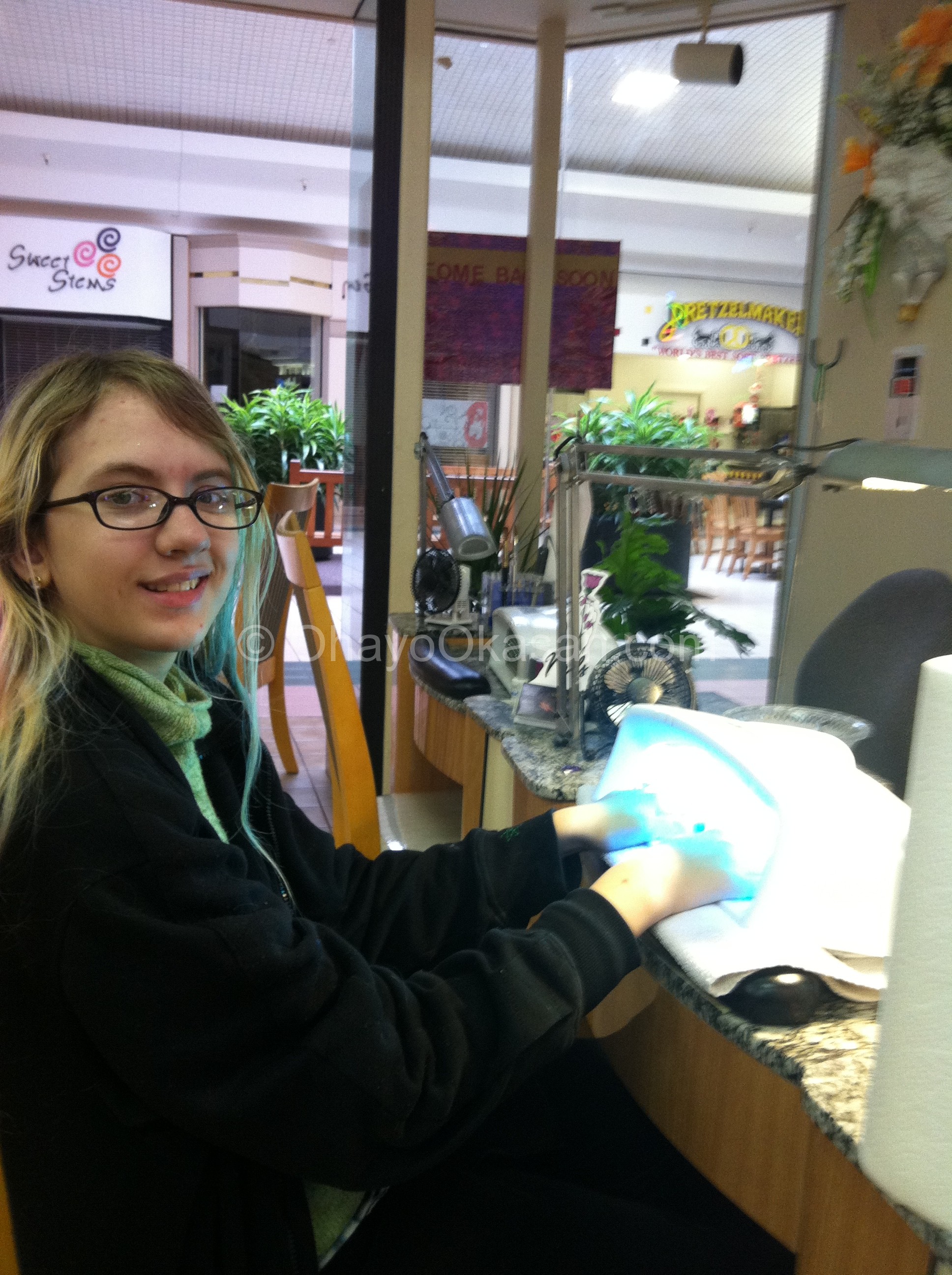 It's hard to get her to agree to smile for a picture, but I finally got one! 😉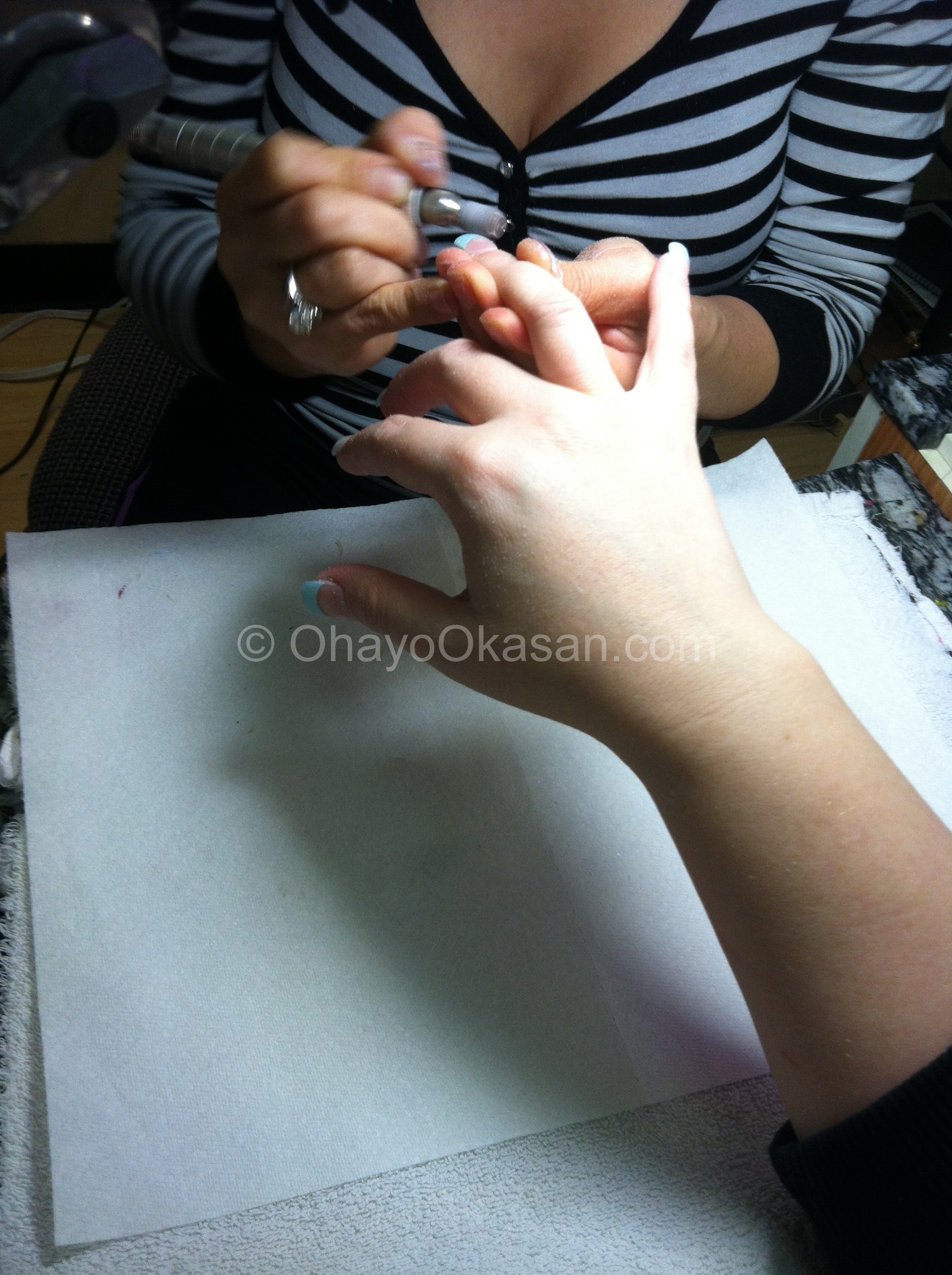 I have to admit I was rather shocked that they have DREMELS meant for doing nail stuff! I have to wonder if there is a nail attachment/head that I can use with my cordless Dremel at slow speed? hmmm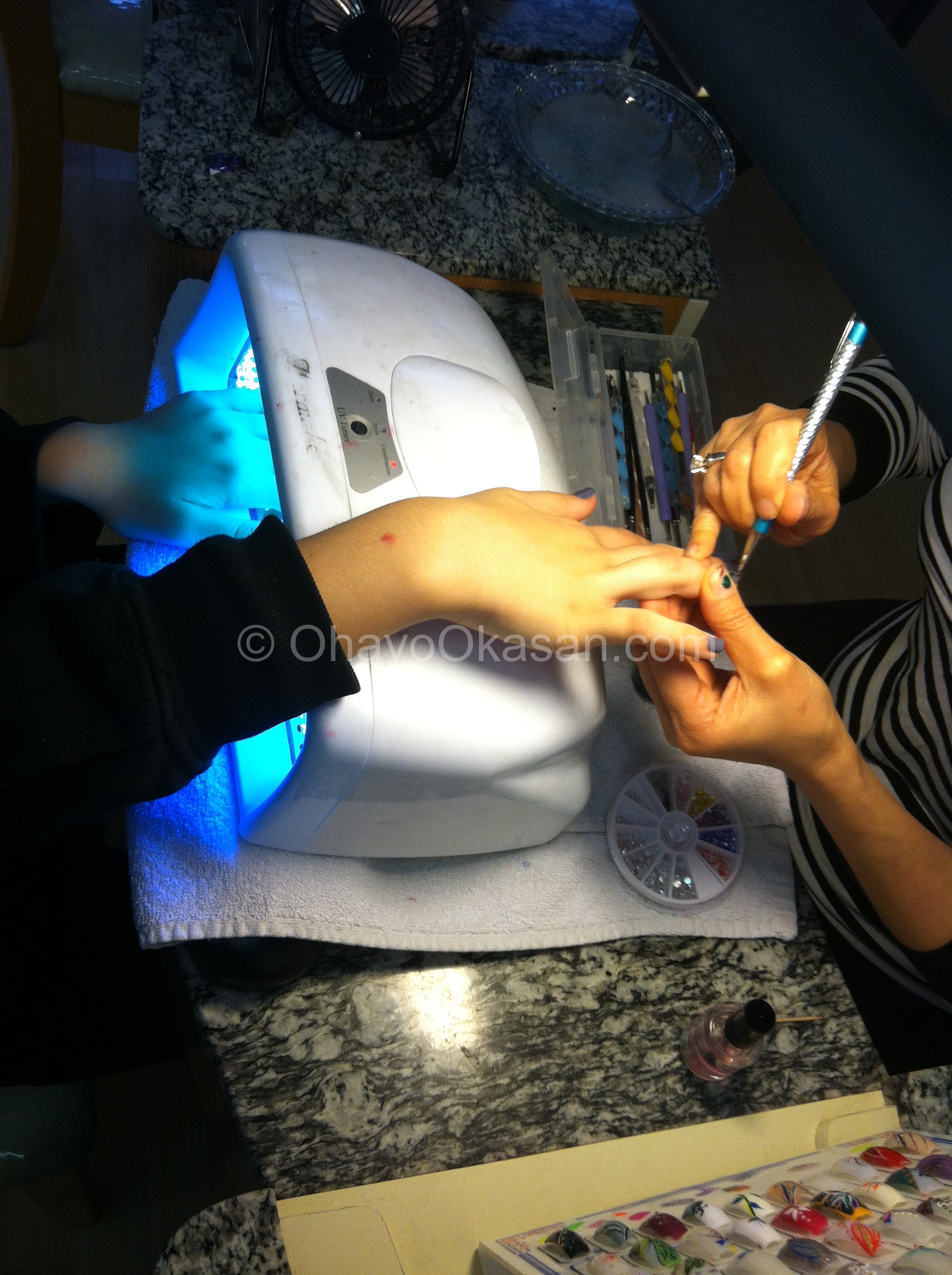 Kat opted for purple nails with green flowers, originally the nail woman was going to do gems for the centers. But after talking with her co-worker in, a language I sadly couldn't understand (didn't sound Mandarin, Japanese or Korean as I know the sounds of those) she just went ahead and did white spots. 🙁 
Kat was pretty pleased, and now that I watched how the woman did them, I realize I have everything she used to do Kat's nails myself! So I can do flowers for her in the future. 😀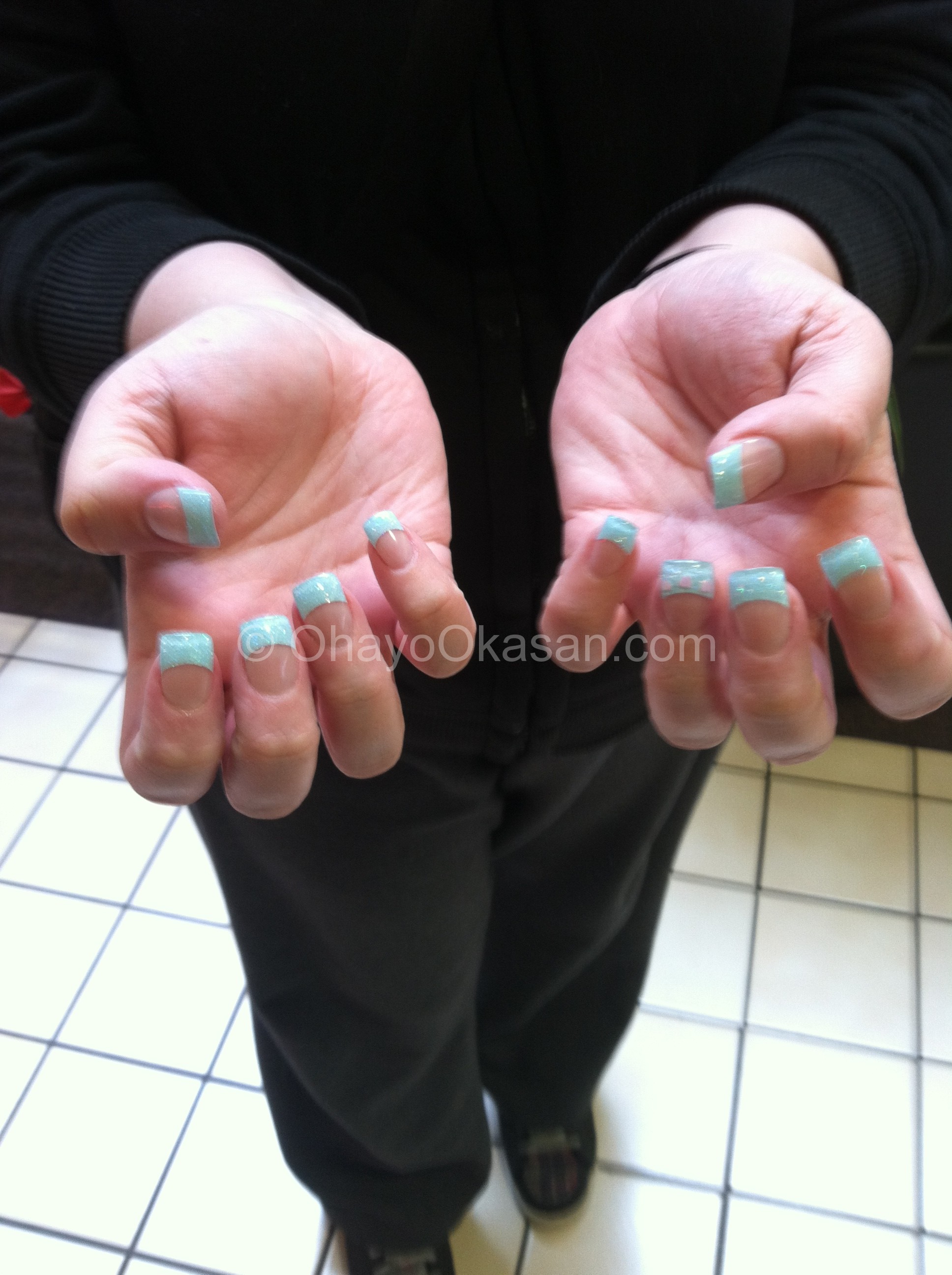 My nails are pretty, but I had to go and peel my fingertips away from the tips due to the nail glue. They were burning!
After getting our nails done, Kat and I went and got pretzel bites (and then a pretzel and icee) from the pretzel place in the mall. Salted with cheese sauce to dip in of course.
We then went to Vanity (which I've never been in before!) and got Kat some clothing. She got a tunic length cami, a pretty sparkly silver and sea-green shirt, a sheer long sleeved shirt, and a pretty lace halter dress.
My plan is to take out kiddo out every other week, corresponding with paydays of course! Next up is Sisi, who has yet to figure out what she wants to do this Friday.
Do you try to make sure to spend one on one time with all your kids? What kinds of things do you do together?