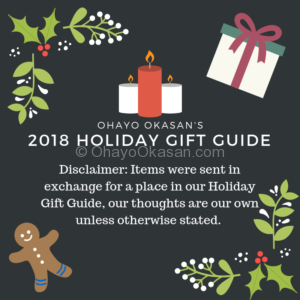 I'm not sure if you all remember when I reviewed Pipsticks as just their sticker subscription service, but I did in the past.
Now though, Pipsticks has collabed with Workman Publishing to have some awesome planners, sticker books and more to make our 2019 super great!
They sent a large assortment of items that I plan to gift to the older kids, seeing as they're 12-18 now and all that to hopefully help them on their path and work on their anxiety, depression and just in general to slow down and enjoy the little bits of life.
Pipsticks + Workman have three different styles of sticker books. We got this one, The Fun Has Just Begun.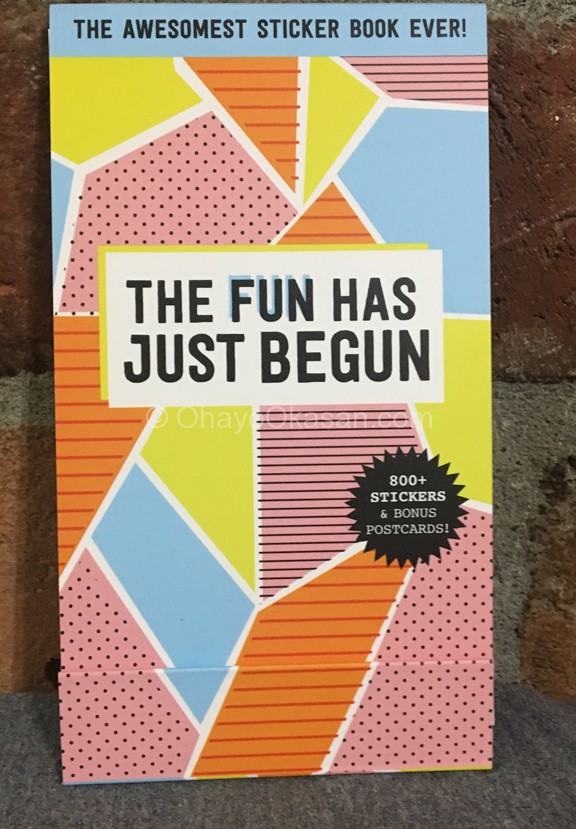 800+ stickers and 6 postcards to decorate and send. Now I just need to encourage them to find penpals. Remember pen pals? I'm actually Facebook friends with my penpal from Japan!
• 20 perforated sticker sheets
• Includes 1 sheet of holographic stickers
• Includes 1 sheet of glitter stickers
• 6 full-color postcards
• Matchbook-style closure
Hands Off My Stickers! sticker collecting book
I believe Lisari already saw this one and has claimed it for herself. This fantastic sticker book even comes with stickers to get you started, plus five holographic storage pouches!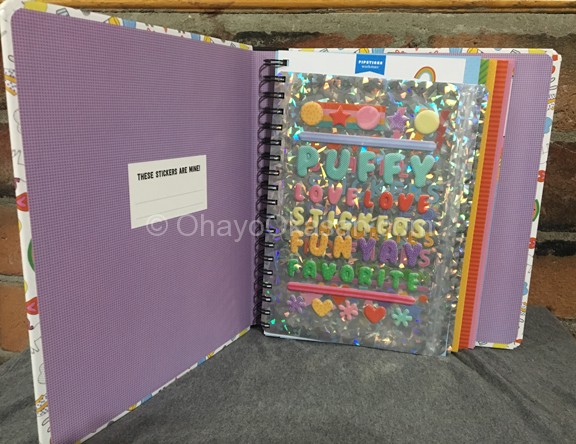 I fell in love with all the pretty things inside. Sticker sheets include matte, puffy and glitter, and of course you can add all your own special stickers. The little pouches are perfect for holding stickers you don't want to actually stick in to something.
Just Getting Started 17-Month Planner for 2019 – Pipsticks + Workman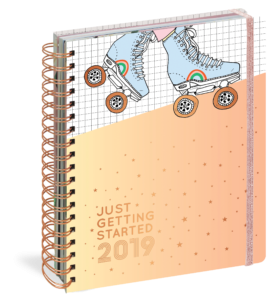 Just like the fantastic sticker book, this planner includes some amazing goodies. 1,300+ sticklers and a sparkly pouch to store pencils, love notes, and other little trinkets! I need to actually start using a planner. So this one is a gift to myself this year!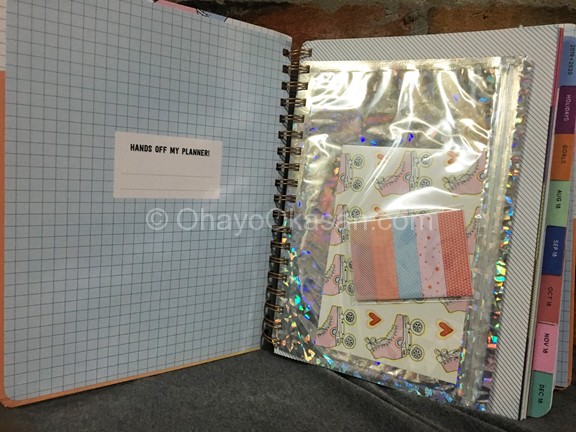 What's inside:
•    Monthly creative prompts and inspiration
•    Patterned, tabbed sticky notes
•    Illustrated, full-color postcard
•    6 large sheets of fun and functional stickers
•    Reinforced color-coded monthly tabs
•    Sparkly holographic storage pouch
•    Expandable storage pocket
•    Two elastic bands (one for keeping the planner closed, the other for bookmarking your place)
•    VIP access to the Pipsticks Printables Library (loads of lists, meal planners, goal trackers, and more)
Wish me luck on actually getting through a year using a planner. I've tried before but always stop. With one this cute though, it can't be too hard right?
There are so many adorable and fun things in this line from Pipsticks + Workman and I am so excited to share them! I actually have more from Workman on another line that I will be posting as well. Here's to a fantastic 2019 for all of us!