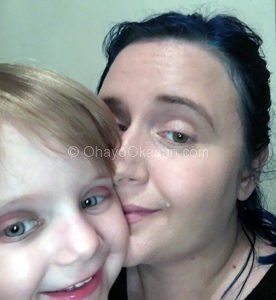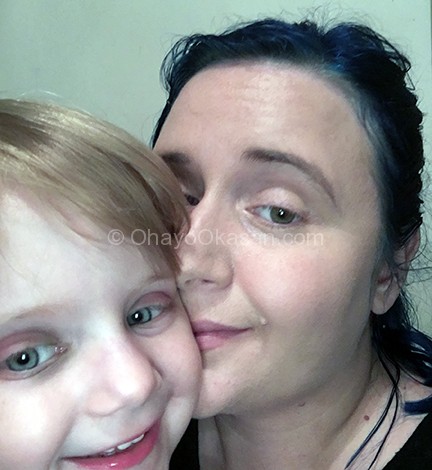 Hi there! I'm Kisa!
Welcome to our cluttered little corner of the web,. I'm a mom of five human kiddos, cat mom, artist, crafter, fixer of many things, lover of baking, freelance voice actress and owner of this blog.
We live in Coeur D Alene, Idaho. We're in Northern Idaho and are neighbors to Spokane, WA. I'm originally from Southern California and dream of moving back.
I like to bake! Cookies, cakes, brownies and baklava mainly. I sew too! Sometimes making the kids dress up clothes or costumes (sometimes I'll buy them though!) Occasionally I sew play food, make tutu's, repair broken stuff around the house, do some car repairs, and fix broken game consoles when the kids run to me "Mooooom it's broken!!"
Ohayo Okasan means "Morning Mom!" In Japanese. I've been studying Japanese off and on for many years, I need to study harder and fully learn the language. I love learning about other cultures and it's interesting to see how things are in places that are different than what I've experienced.
Interested in working with me? You can email me at kisa@ohayookasan.com 
Kat – Oldest daughter, she's 17 1/2 and just graduated high school. She plans to go to veterinary school after taking a year off to work and save up.
Sisi – Second daughter, she's 14 1/2 and in 10th grade. She plans to be a veterinary assistant when she is older.
Var – Only son, he's almost 13 and in 8th grade. He plans to be a video game tester when he's older.
Lisi – Third daughter, she's 12 and in 7th grade. She plans to be a concert violinist and barista when she's older.
Risi – Fourth daughter, she is 4 1/2 years old. Doesn't know what she wants to be for sure when she's older. Sometimes she wants to be a puppy, vampire, ghost, or monster truck. Her favorite shows are Paw Patrol (she LOVES Everest) and Blaze and the Monster Machines.
**Please note, nicknames are used for the kids for privacy purposes.**
We also have 9 cats!
Tori: The oldest, she is almost 9.  Grouchy, "mom friend" of the bunch. Also loves you, but doesn't want you to know that. Loves catnip.
Aruun/Puuny: Second oldest, he's almost 8. Plays fetch with rice socks, will give you all the love if you just let him.
Cookie: He's almost 5. He doesn't believe you that he's not a kitten anymore. He's the largest/heaviest cat in the house, despite being really active. Just a giant boy. Still good.
Squee, Kimi, Midnight and Shadow: All 4 1/2, we raised them from 2 weeks old. Squee is a snuggle baby but also a bully.  Kimi plays fetch with baby bottle nipples. Midnight is a floppy girl who loves snuggles. Shadow has the loudest whiny meow and loudest purr in the house.
Freyja – Only Maine Coon. Very floofy, much fuzzy, grouchy face, but sweet baby "bean" with a swishy tail. She's 4 1/2. Cat nip addict.
Smoky Quartz – 2ish? Toy mice must have NO tail, prefers a certain brand, chirps instead of meows, gives lots of face nuzzle kisses.