As a mom of five, I know how hard it can be to keep up with everything that comes with keeping up with your kids health. Doctors, eye doctors, therapy, dentist and specialist galore, it can be really a daunting task to keep up with it all. Or at least for me it has been. I'm thankful there are technologies designed to help with that.
Not only can you find a kids health tracker, but there are lots of things for tracking my health too. From my daily moods, to reminders to refill and take medications it's easier than ever to do what I need to do to keep us all taken care of, more so since the responsibility tends to fall on me most of the time.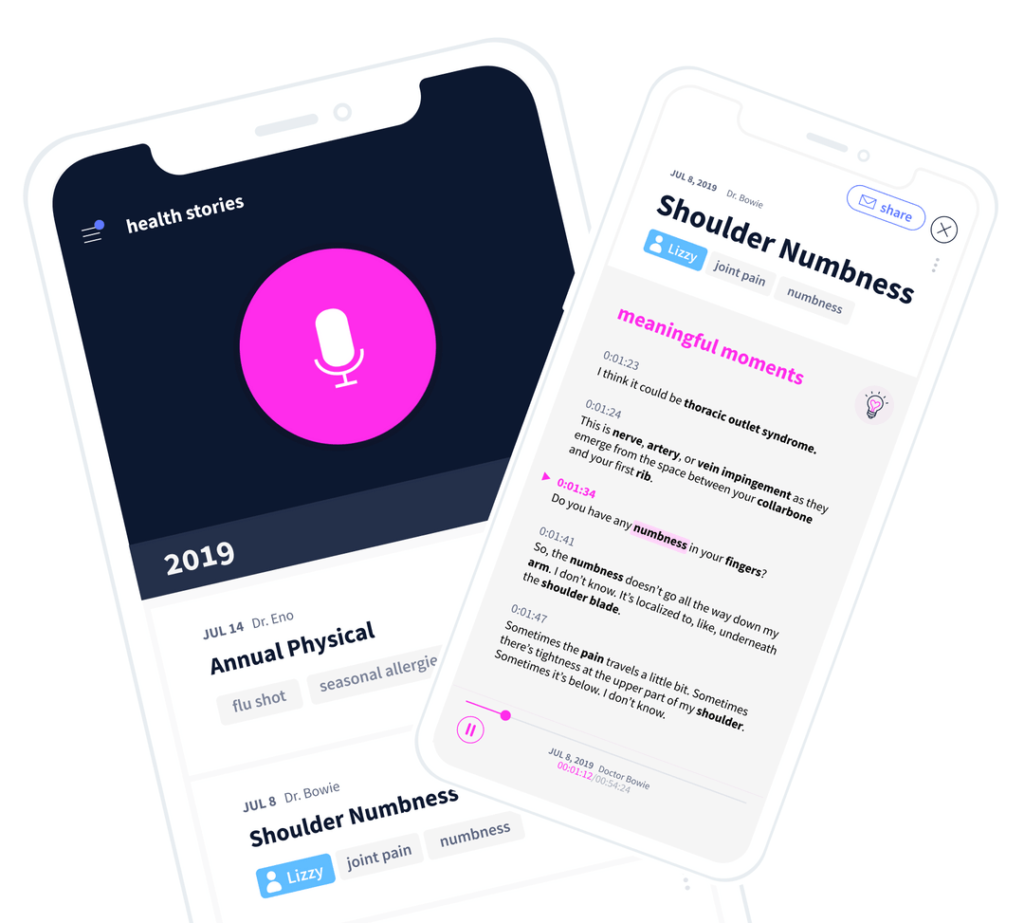 Some programs are meant for recording your doctors appointments, like the one in the picture above, to help you keep track of everything your doctor says. With so many appointments I have to attend both for myself and the kids, something like this is invaluable. It makes keeping track of any instructions and anything we've talked about, because we all know my memory isn't exactly the best.
Right now I use, and so two a couple of the bigger kids, an app that helps us keep tabs on how our moods have been every day. It was recommended by my therapist, and I do have it alert me on my phone to see how my mood was that day. The app I use it called Daylio, and I think it'd be a good kids health tracker for mental health for kids struggling with anxiety, depression and more. One of my kids uses it is one with very very high anxiety, another has depression (like me :() and I like that they're able to take a moment to reflect on their day and it's not overly intrusive, but it does give you a moment to think about how your day was.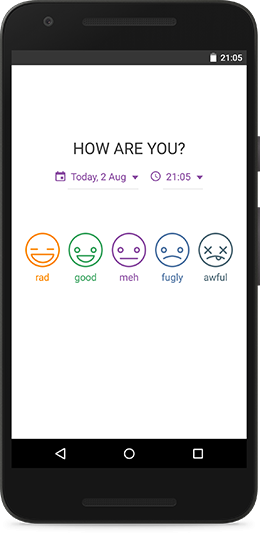 There are some kids health tracker programs that use special equipment that I am looking into for Risi, who is on the spectrum and really needs help with evening out her moods and her reactions to things. I haven't gone ahead and tried that particular one out yet, but I am hopeful that I'll be able to do so and see how it works for us. I really hope it works, I wish I had had the option for that back when Var was little. It could have helped him tremendously.
One I am going to start trying to use soon is the DBT self-help app, DBT is a great tool to learning to navigate your emotions and practice mindfulness. It's really important for people needing mental health care. There are a lot of helpful apps, programs, trackers and more that can help you lead a happier, healthier life.
Is there a particular app or program you use to help you keep track of it all? What's your favorite one? I'd love to hear your recommendations to help make life a bit easier and better to be honest. Goodness knows I can use all the help I can get!