Disclaimer: This is a sponsored post on behalf of BestBuy and the JLab JBuds lineup. Compensation or product was given in exchange for sharing details of this/these products.
I love music, but I don't like to always feel like I am bothering others by wanting to listen to whatever I want to listen to. So wireless earbuds are a great option. Also, they're great for listening to meditations at night to absolutely avoid having to hear Aussie snoring like a chainsaw next to me. Oi..
I'd like you to meet the new squad perfect fit for any lifestyle. The JLab JBuds lineup!
The #1  True Wireless Earbud under $100* aka JBuds Air now features three new models to give you true wireless earbuds that deliver on sound, quality and comfort!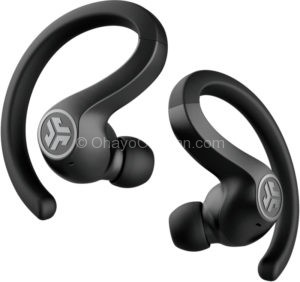 There's the new sport-inspired JBuds Air Sport, business-inspired JLab JBuds Air Executive, and the JBuds Air Icon, an upgraded everyday option.
All convenient and affordable, any model from the JLab JBuds Air family offers:
Great playtime – battery life starting at 24 hours
Features for every lifestyle (sport fit, dual microphones for talking, etc)
Integrated cable for charging
Truly-wireless headphones – Let you listen to your favorite tracks, so you won't be held back by wires.
Rechargeable battery – Offers up to 6 hours of use on a charge.
Sweat-resistant – Provides protection from sweat, so you can easily wear headphones while working out.
Bluetooth interface – Enables simple wireless pairing with your Bluetooth-enabled device.
In-ear design – Fits securely and directs music into your ears for full, uninterrupted audio.
Stereo design – Delivers crisp tones.
These will be sure to please someone who lives music and is on the go, or maybe even not, in your life! The JLab JBuds line of headphones are available for purchase at BestBuy stores and on their website.