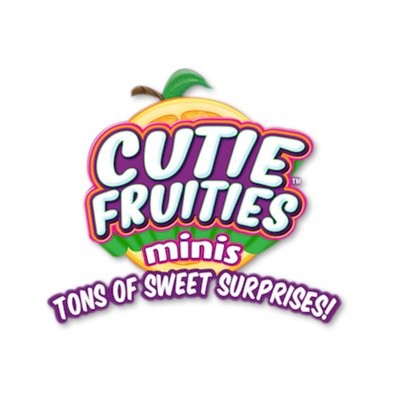 Ohayo Okasan received Cutie Fruities products in exchange for an honest and unbiased review and all opinions are 100% my own or those of my family members as stated. Regardless, I only review products that I am actually interested in for myself and my family and of course for sharing those reviews with my awesome readers. This post contains affiliate links as well, and I might make a small commission used to support this blog and our family if you make a purchase from them. Thanks for reading!
It's time for some super cute new blind container toys! It's hard to just call them blind bag and blind box when there are so many different types out there now!
These ones in particular are super cute and smell just lovely. Introducing… *drum roll*
We were sent a special sample of these adorable toys, which officially launch in stores on June 1st! Yep yep, check them out!
We got one Cutie Fruitie Basket – Which each contain an entire family based on a certain fruit. As you can see, we got a super adorable little Watermelon Family! Mom, dad, big sister and little baby. They're absolutely adorable. The little baby also has a special gold side. The entire family presses together and goes inside the adorable little watermelon rind/skin/shell like so…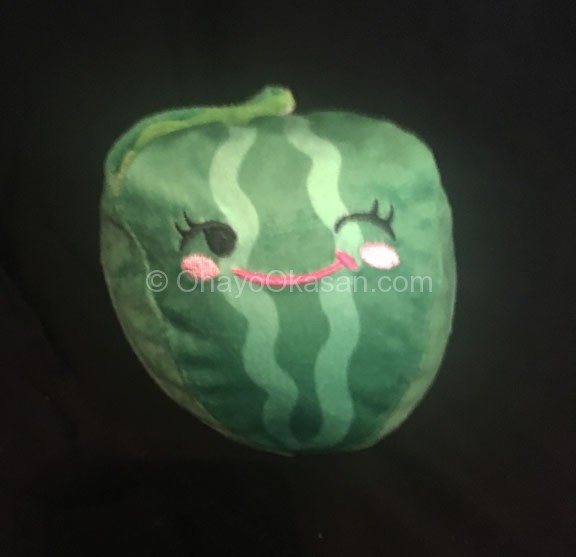 It also has it's own adorable little Cutie Fruitie face! Each little wedge of watermelon smells delicious, like watermelon candy. I love how nicely scented each of these are!
On top of the basket we received two of the snack cups which each come with three mini plush! They each also smell and are lovely. We have to cut off the tags because they're a little large for how small the plush are. We ended up getting TWO special Cutie Fruities plush! The Rare Glitter Grape and Limited Edition Choconana! A chocolate coated banana piece. They're just adorable!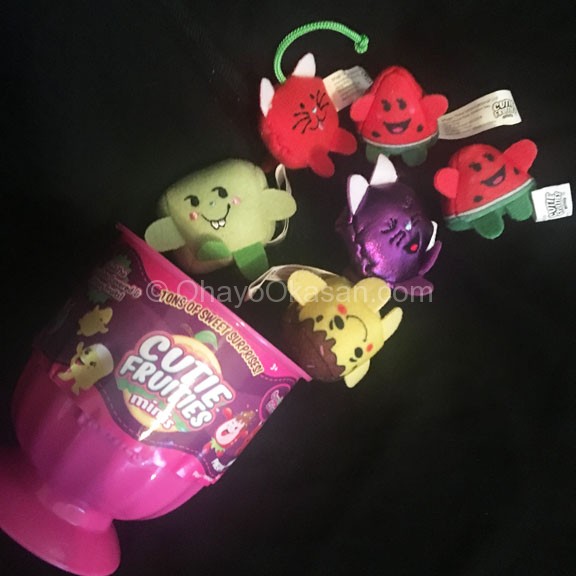 Yes, these plush came in two of these little cups. I just only wanted to use one to style this picture. Our Grape and Cherry Cutie Fruities look like little kitties and smell yummy! I absolutely love them. Risi does as well. I love the snack cup containers that are used for these. They look even better when you take off the little wrapper around them.
Of all the scented plush I've seen over the years, these are my second favorite. Second only to this one toy I had as a kid that smelled like a cross between baby powder and baby bath wash that I wish I could find again. Anyway… aside from that, I love the smell of these! Even the older kids weren't bothered by the scent of them and Kat and I tend to be a bit scent sensitive.
Risi has featured these adorable little Cutie Fruitie plush on her YouTube channel! Check out the video below and let us know which of these you think are the cutest!
Find out more about these adorably sweet surprises at…