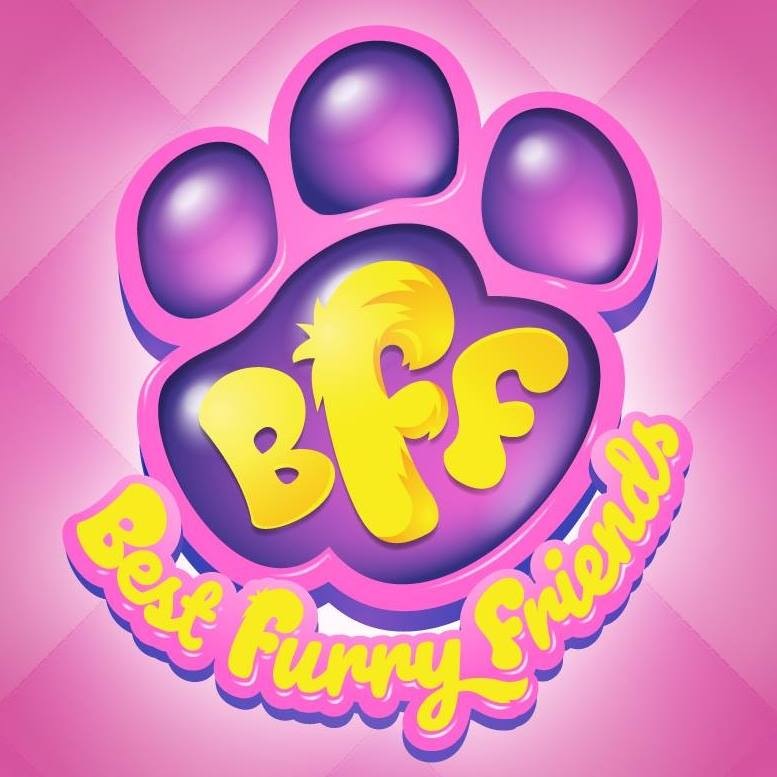 Ohayo Okasan received Best Furry Friends products in exchange for an honest and unbiased review and all opinions are 100% my own or those of my family members as stated. Regardless, I only review products that I am actually interested in for myself and my family and of course for sharing those reviews with my awesome readers. This post contains affiliate links as well, and I might make a small commission used to support this blog and our family if you make a purchase from them. Thanks for reading!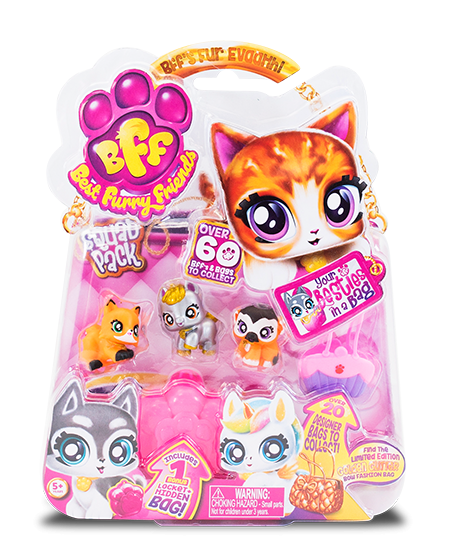 You guys may remember seeing the Best Furry Friends toys in Risi's unboxing on her youtube channel. We did a group video with this product, some squishies, and the build-a-bot toys that you can see the review for here.
These new cuties are super adorable little pets that come with carrying bags and in the little blind boxes have their own houses as well!
Some of the pets are fuzzy, other's are metallic and shine, and some look regular. Granted they have other versions that we don't even have! So that's not all there is to the Best Furry Friends! We received one of the above Squad packs, and a cute little gift basket with some BFF Single Packs!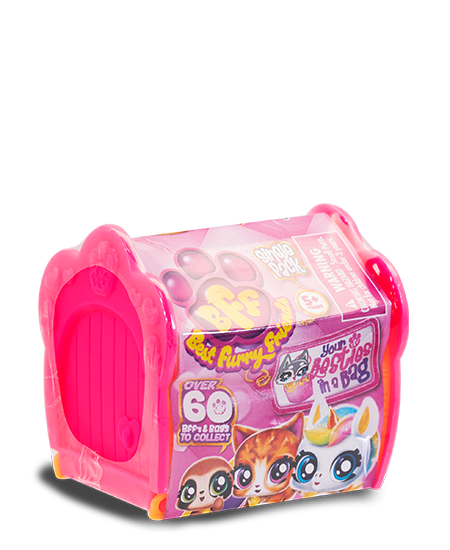 This is what the single packs look like. Adorable little pet houses that would make perfect little party favors, stocking stuffers, little birthday gifts, just because gifts, or behavior/chore chart prizes. They're adorable and have so many different pets to collect.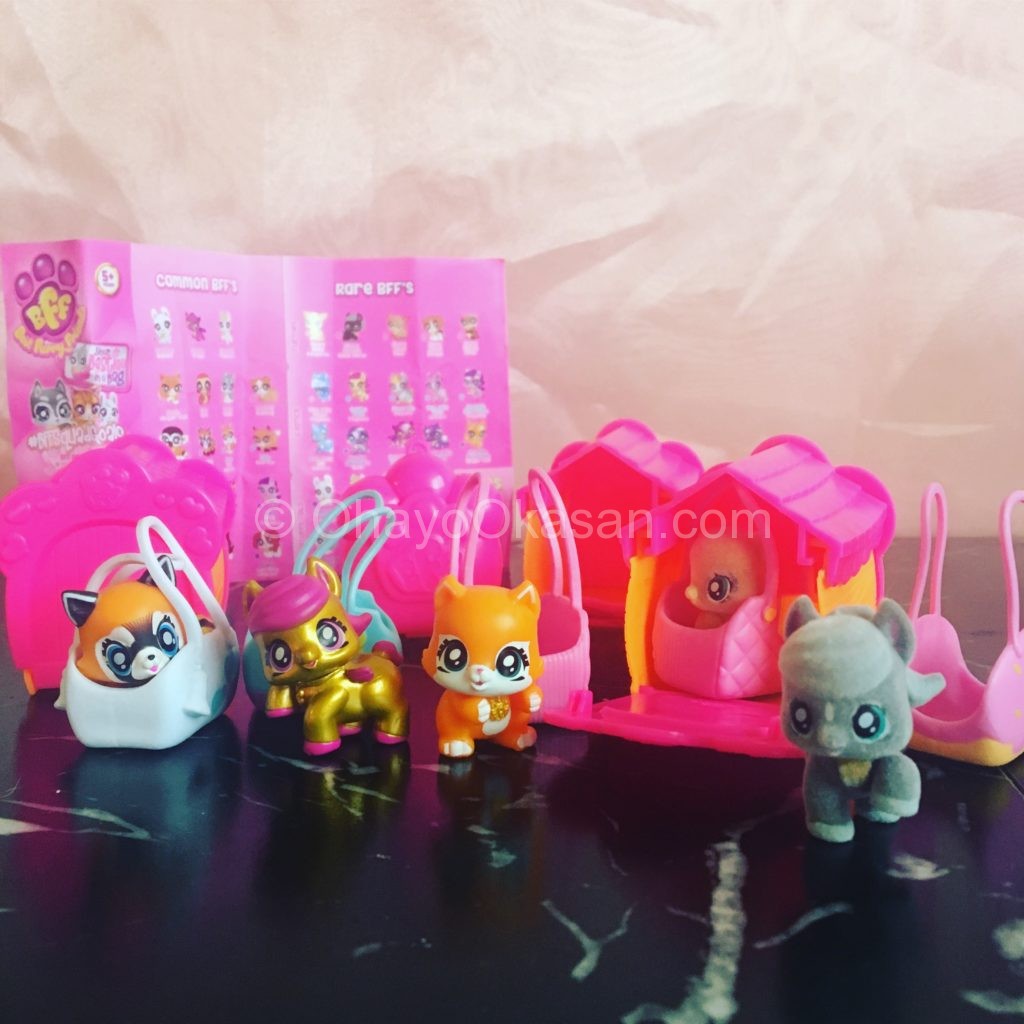 Here's a shot of some of the little cuties we got when we unboxed them. My favorite are actually the cute little fuzzy ones, because they're so much fun to touch! We actually got doubles of one of them, a little otter or maybe a beaver I can't remember off the top of my head. Anyway, That one ended up being Risiel's favorite. I think like me she enjoys rubbing them between her fingers.
Each of the furry friends comes with a super cute carrying bag as well, so they're cute and functional. Risi enjoys the various bags and puts all sorts of things in them, not just her Best Furry Friends.
One thing I will say is, these houses are KILLER to step on. Just make sure they're picked up off the floor before you make a middle of the night bathroom run in the dark. Your feet will thank you! I love that there are so many fun little blind bag/box/container types of toys out there, and these adorable Best Furry Friends are a great addition to this type of line up!
What is your favorite type of blind bag type toy? Have you ever heard of the Best Furry Friends?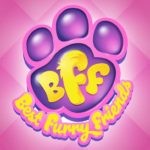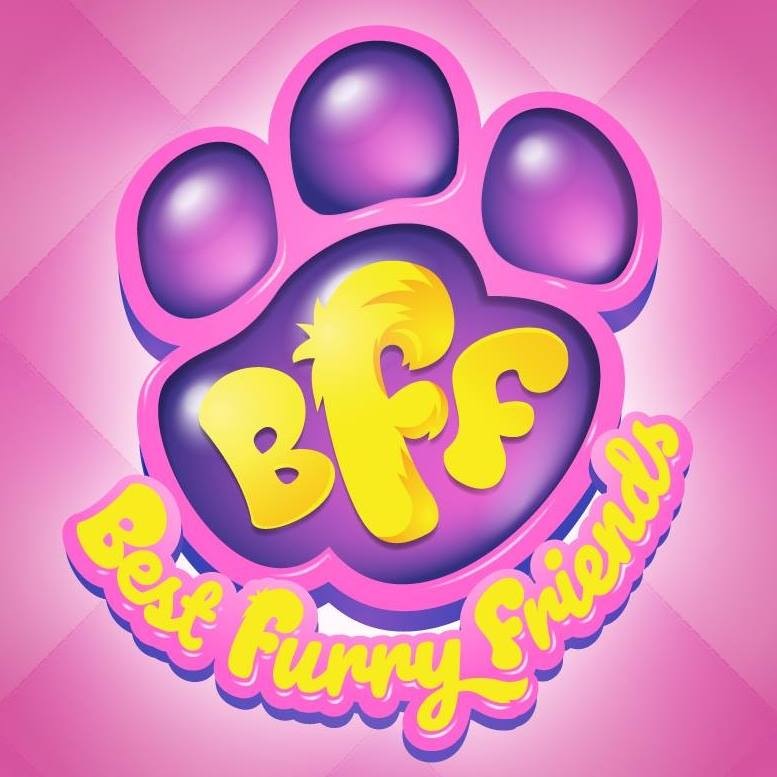 Official Website ♥ Facebook ♥ Instagram ♥ YouTube
Check out Risi's unboxing of the Best Furry Friends and more: ♥