Disclaimer: I was sent these Softsoap body washes to try out. All thoughts and opinions are my own or the ones of members of my household. 🙂
The weather is cold and that makes showers actually rather unpleasant here. We don't have a bathroom fan so we have to open the window even if it's freezing outside, so… making showers more enjoyable takes some of the awful away from all of that.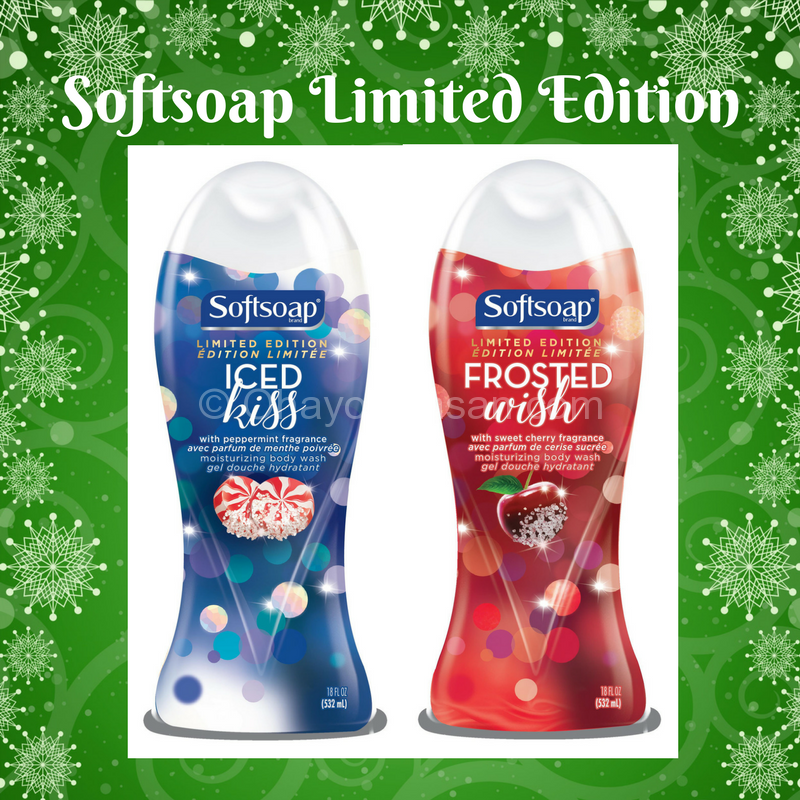 That's where a lovely smelling body wash really helps me out this time of year. Softsoap often has seasonal/limited edition scents of soap and body wash that really make showers much more enjoyable. Well the hand soaps make washing hands more pleasant, I absolutely love stocking up on their Vanilla hand soap when it comes in cute Halloween designed bottles.
This winter Softsoap has two seasonal body washes.
Iced Kiss – A lovely cool peppermint body wash that smells good and feels cooling and comfortable on the skin. I always feel refreshed using this body wash. It's a smooth creamy formula that makes my skin feel so soft and wonderful every time I take a shower. I feel like taking another shower just writing about it!
Frosted Wish – A cherry scented body wash that I haven't used just yet because I preferred the smell of the Iced Kiss variety. I didn't really expect cherry to be a wintery type of scent, but overall from smelling it from the bottle it is a little too perfume for my liking. Then again maybe it'll smell better in the shower. I haven't used it like I said since we're still using the Iced Kiss.
Softsoap body wash makes a wonderful addition to a pampering gift basket, or even a stocking stuffer for those you know that might love their scented body products to help make the season a little brighter.