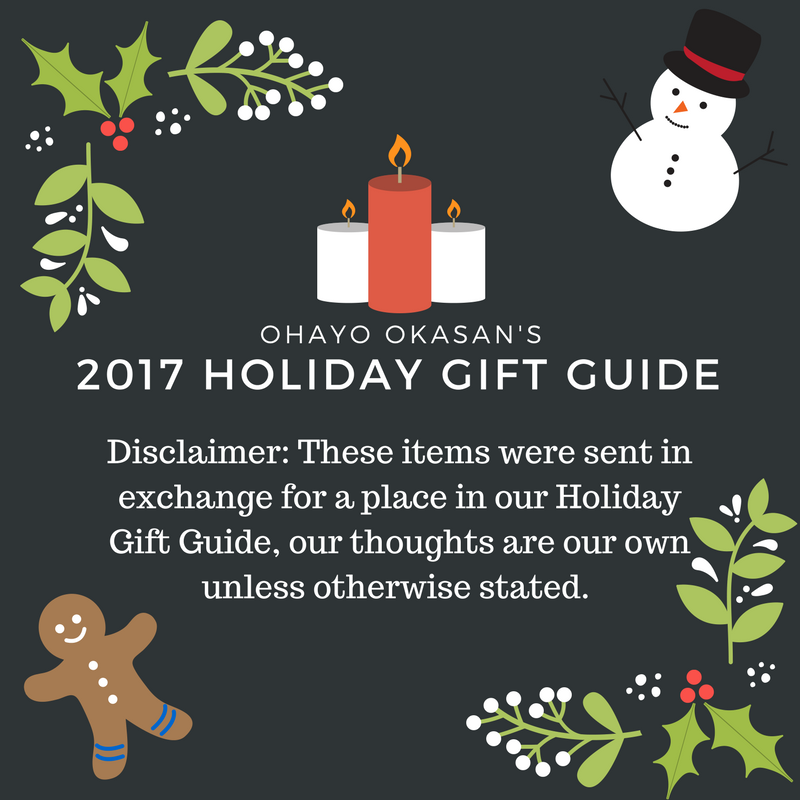 Hammacher Schlemmer is one of those names that makes you go, "…huh?" but they're a really cool site/company that has a wide variety of products that makes shopping easy peasy!
They've got Electronics, Outdoor items, Toys, Travel things.. they've really got something for everyone on your list. Mom, dad, you, kids, aunties, uncles. Even if they're hard to shop for you'll find something unique or even cool to give them.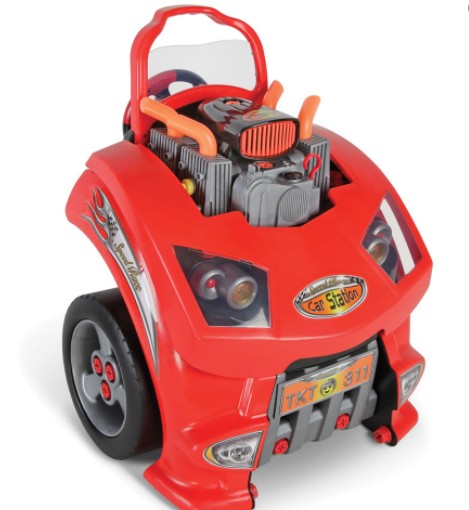 This year I got something for Risi on Hammacher Schlemmer! I got her this awesome toy that lets you use tools and "fix" a car engine. Now granted it's a plastic toy, and it's not real, it's still super cool looking. Risi really loves Blaze and Cars, and this red partial car to fix really is right up her alley! I got her a tool set for her birthday that she loved until she didn't have anything to do with it, thankfully she'll be able to do lots with this set and I know it'll keep her busy for hours.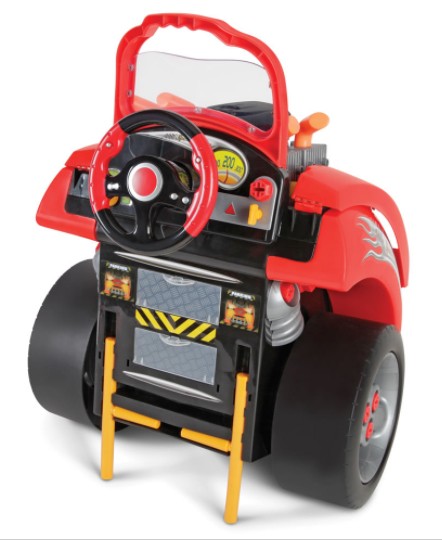 The toy takes a lot of batteries, EIGHT AAA's to be exact. However the engine "turns over" and makes sounds, the horn and headlights work too. It's pretty darn cool if you ask me. Risi will get to be like a character from one of her favorite shows, plus she'll get to use tools and learn how things work. Even if on a small kid sized "play" scale. What better way to learn how to be comfortable with cars when she's older eh?
One year I got my cool air fryer from Hammacher Schlemmer, and I absolutely love using the thing! We just used it again on Thanksgiving to help prepare some items without the use of oil. It helps us stay a little healthier and it does a great job cooking.
What is the best thing you've found on their website? I'd love to know what cool things they have that you'd be interested in getting under your Christmas tree. Or heck, even giving to someone.