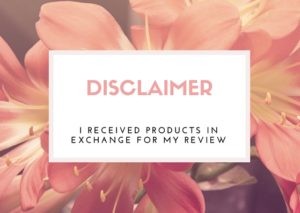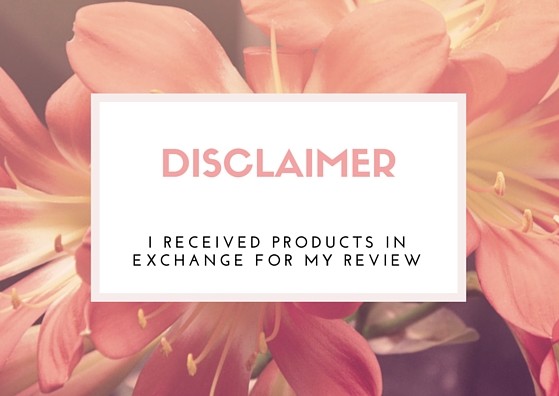 Hey guys! I know it's a little late to talk about hoodies..
But I wanted to show the cutest one I've ever owned! It's the Kitty Roo hoodie!

This adorable hoodie/sweatshirt lets you take snuggling your kitties to a whole new level… If they're into that sort of thing. I could only get one out of our 9 cats to let me put them in the Kitty Roo for long. Missy took a couple of naps, and let me carry her around once. Sadly it's gotten too warm to wear it most days right now, and Smoky Quartz has chewed off the pom poms. I have to find a way to reattach those.

I love the kitty ears on the hood probably the most out of everything on the hoodie! I personally wish the hoodie had a tail, or that they had a version of the hoodie with a tail. XD I mean, let's up the cuteness level even more! Sorry for the crummy pic, I was sick with bronchitis when I took the photo. @_@;

The open finger like gloves for the hoodie are cute too. I think a paw pad design would be super adorable here. Maybe I should modify mine?
Mine came with some hanging threads, but it wasn't anything a little snip here and there couldn't easily fix. The sewing was great on my Kitty Roo, it's just that some of the threads weren't fully cut. *shrug* I sew things and sometimes find threads I forgot to low enough too. So it's not like it takes away from it.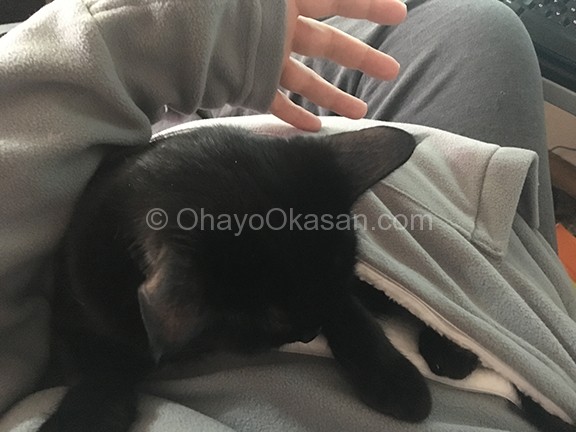 Here you can see Missy (that's Midnight) in the Kitty Roo right after I managed to get her in! I was pretty excited that she stayed with me for a bit and even let me carry her around. I don't have pictures of that, because when I was trying to get my camera up on my phone she got spooked at all my movement and jumped out. 🙁 Bummer.
I can look more forward to the colder weather with the adorable Kitty Roo! I can hopefully convince more of the kitties to give me some extra snuggles and be my little pouch babies! :3  They also say you can use this hoodie to carry small dogs in, so if you're a small doggo lover but also a kitty lover, you can use it for both? Heey, not a bad idea!
Kitty Roo sells online for $29.99 plus shipping and handling. What do you think about this adorable kitty carrying hoodie?