"This post and giveaway were made possible by iConnect and Pampers Easy Ups. I was compensated for my participation in this campaign, but all opinions are 100% mine."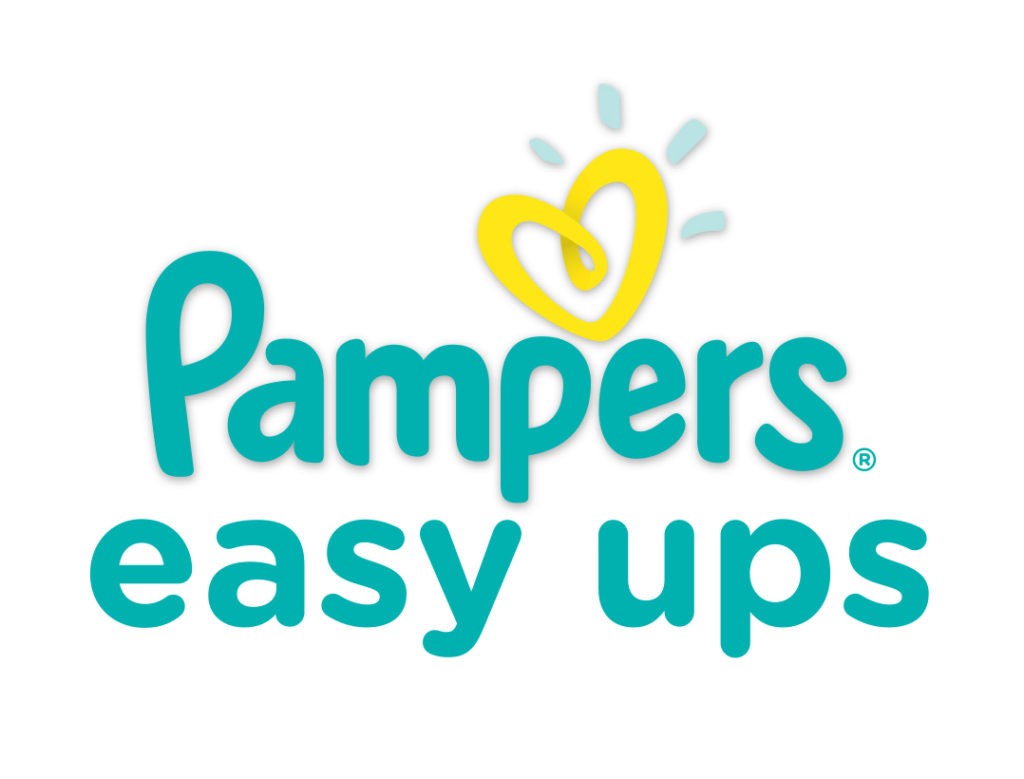 If there's one thing I know about potty training as a mom of 5, it's that every kiddo is different and no matter what one does it's just never a good idea to expect the next to do the same. Kat potty trained in no time. One week of trying it out right after her 2nd birthday and she was done. Sisi was 3 months shy of being three years old before she finally managed. Var took until he was 3, and had night issues for a very long time. Lisi was done very shortly around 2 1/2, and Risi got almost completely done at 2 1/2 but struggles when she gets caught up with things and at night times.
Overall, potty training has been an adventure, a frustration here and there even, over the years.
With Risi's sudden bit of regression from the kids restarting school and us getting her into a twin size bed, I needed something to cover our basis at times as we'd tossed all her diapers months ago! That's where Pampers® comes in!
Pampers is excited to announce that they're now launching the new and improved Pampers® Easy Ups Training Underwear!
They are designed to look, feel and fit like real underwear while providing the same leak protection you've come to expect from the Pampers brand. They minimize confusion of more diaper feeling training pants, so your little ones can make the transition a bit easier.
A recently conducted survey by Pampers found that 93% of parents who use training pants feel that it's important for the training pants to feel more like underwear and a surprising 34% wish training pants didn't leak so often. With these in mind, Pampers worked on their new Easy Ups!
The Easy Ups now sport a 360º stretchy waistband for an underwear-like fit that pull up and down easily, as well as being super soft just like cotton underwear to keep your toddler comfortable. In case of a big accident that you need to remove the Easy Up a bit more, permanently? You can easily tare the sides and toss them like a diaper. Pampers Easy Ups are available in sizes 2T-3T, 3T-4T, and 4T-5T. You can learn more about Pampers on their website, and even join the Pampers Rewards Program!
Boys and girls can enjoy Thomas The Engine and Dora the Explorer designs on Easy Ups, and a Hello Kitty design is coming soon!
Here's a video from Pampers on potty training:
Now for the coupon! Pampers is offering a $2 off coupon for 1 pack of the new Pampers Easy U[s Training Pants. You can help your toddler make the potty training process easy and more affordable. You can get the coupon here at coupons.com, but you will need an account if you don't already have one. Then just print, shop, save and be on the look out for more Pampers coupons in the future!
 http://www.coupons.com/brands/pampers-coupons/
GIVEAWAY TIME!
This giveaway is scheduled to end October 4th 2016. 
You can win a special #PampersEasyUps prize package that includes: 
$50 AMEX Card
Pampers Easy Ups
Ilana Wile's book, "The Mommy Shorts Guide to Remarkably Average Parenting"
Note: this giveaway is for 18+ in the USA only. You can only win the prize pack once, which means if you enter on a different blog you would not be able to win this one too. But you can still enter, extra chances and all that! This giveaway is in no way sponsored, endorced or ran by Facebook, Twitter, or Instagram. iConnect and Pampers Easy Ups are responsible for prize shipment.