Disclaimer: We received tickets to the Aquarium of the Pacific in order to allow us to visit and then write about our trip. All thoughts are our own unless otherwise stated. Nothing could buy my enthusiasm over Sea Jellies and getting to pet sharks more than experience can and did!
On our recent trip to California, one of the wonderful places we got to visit was the Aquarium of the Pacific! Which actually allowed us the chance to pet sharks!! Not only sharks, but rays too!  This cute shark off to the left is a bonnet head shark, which is a cousin to the hammerhead shark if I remember correctly.
It's hard to really describe just how cool it was to be able to pet sharks. That and we got a much closer view of them at this aquarium than I ever anticipated. At least for the bigger ones for sure!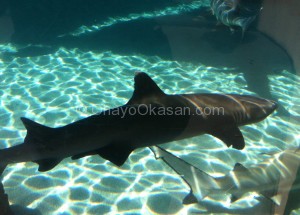 We spent a fair bit of time over with the sharks, gently petting, watching, snapping a million pictures, looking at the larger ones and marvelling over the entire experience of being that close to them! The Aquarium of the Pacific was for sure a place that was 1500000% (not a real number) worth going to!
The Shark Lagoon is awesome, and allows you the chance to touch more than 150 smaller sharks!
Of course, we saw more than just sharks along the way, obviously we didn't go to 'shark land'!
I know Kat took a fair bit of pictures and shared them with a friend of hers who also happens to really love sharks as well! 😉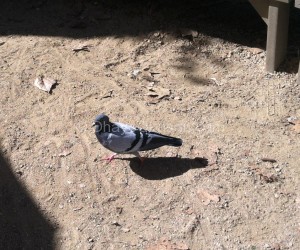 This guy here isn't actually part of the visit. Well I mean, we didn't come to see this guy. But he just kept strutting his stuff around me and I had to snap his picture. Gutsy birds galore that's for sure!
I also got to touch these guys! Cow Nose Rays!! Okay, I loved touching things I never thought in my life I'd actually be touching. They were so cute, and loved to come up to the top of the water and stick their noises out or flip their fins/flippers at you! Yes, I would have to say that the biggest most awesome parts of our visit to the Aquarium of the Pacific would have to have been being able to touch things like this! Sharks, Rays, Sea Stars, yes!!
---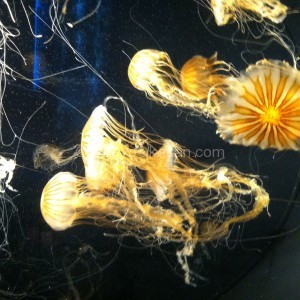 Of course you know I had to snap a million pictures of the Jellies! There are so many types of Jellies here that I was in jelly heaven! I'm not 100% sure but I remember being able to touch a Jelly at some point of my… err… our… adventure through the aquarium. Not these jellies, I was too busy petting the jelly to take a picture of that particular one. I know… I know… of the 100+ pictures I took, I didn't take one of them
So here is a sampling of some of the things I did touch that I DID manage to take a picture of! Yes, the girls touched them too. >.> I just, didn't snap pictures of them the entire time.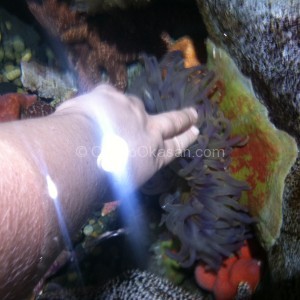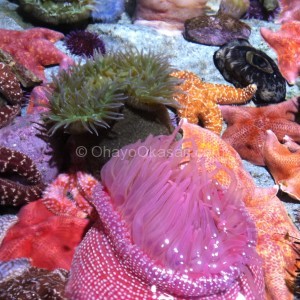 ---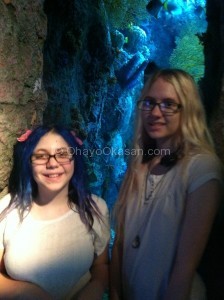 Of course, I did snap more than just a single picture of them!! So here they are. Yes, they just wanted to look and I kept trying to get a good picture. >.> hehehe…
You can tell with Kat, she just wanted to look and enjoy herself more than she wanted me to snap yet another picture! I've… taken a lot of pictures on this vacation that's for sure!
Inside, of the Aquarium of the Pacific we also got to see great things like…
This giant Japanese Spider Crab!!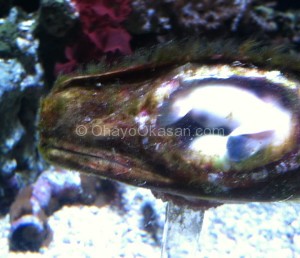 This Tiger Shark baby still in its egg getting ready to be born!! I got to watch it wiggle and move you guys, it was absolutely amazing!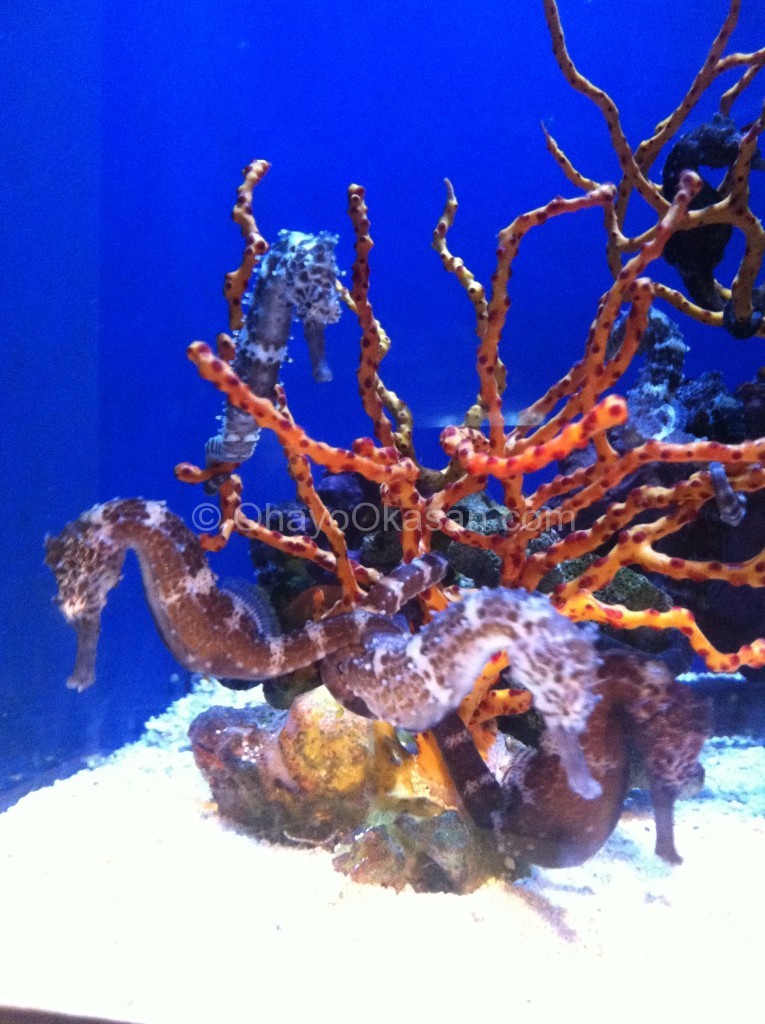 These Sea Horses!!
I am so happy that we were able to visit this aquarium on our visit down to Southern California! I can't wait to take Lisi and Var next year, and hope that enjoy it just as much as we did!
The Aquarium of the Pacific was founded in June 1998, and is a 501(c)3 non-profit organization. They're open 9:00 am – 6:00 pm most days (Christmas Day, Grand Prix of Long Beach days) and is open until 8:00 pm on select summer and holiday Late Nights. If you're down in the Long Beach, California area, be sure to check them out at 100 Aquarium Way, Long Beach, CA 90802