On January 18th I saw a post on a local Facebook group for animals that someone had found a kitten. Now, the kitten was severely thin, and badly injured/infected in one of its eyes.
As you all know I am kind of a n animal lover, more so with cats. So the idea of this kitten, suffering, and in need of help. Well.. I was there the next morning (as it was late at night, and she wasn't available for me to get the kitten until Midnight…) to rescue her and rush her right to the vet.
Covered with fleas, weighing only 2 pounds 8 ounces, with a ruptured and infected eye… We named her Cupcake!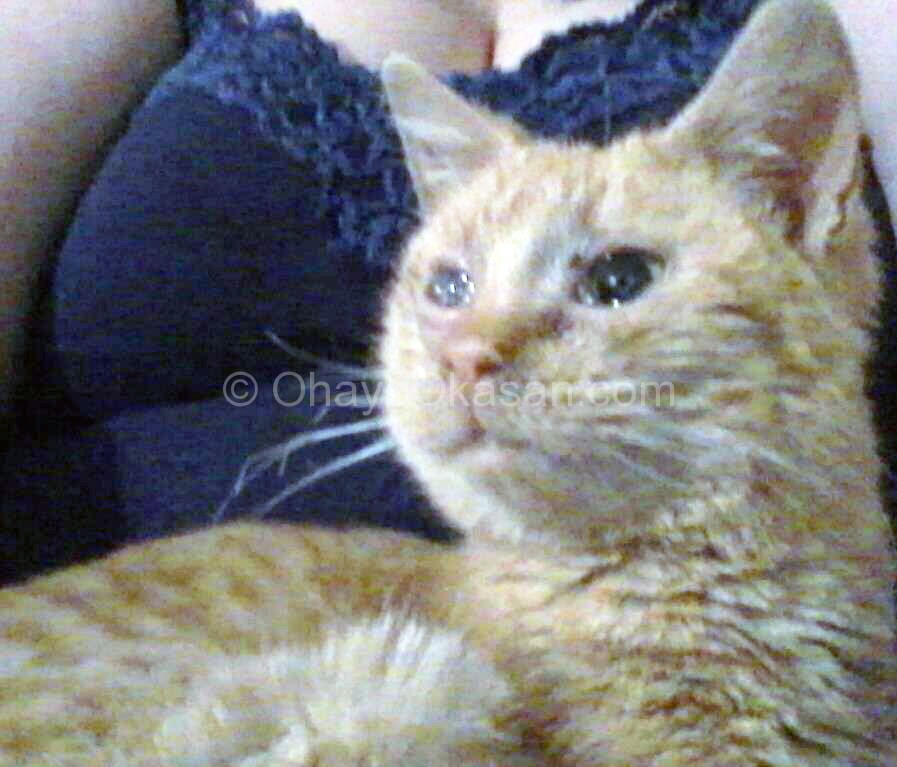 We became Cupcake's family that day. She's on both oral antibiotics and antibiotic ointment for her eye..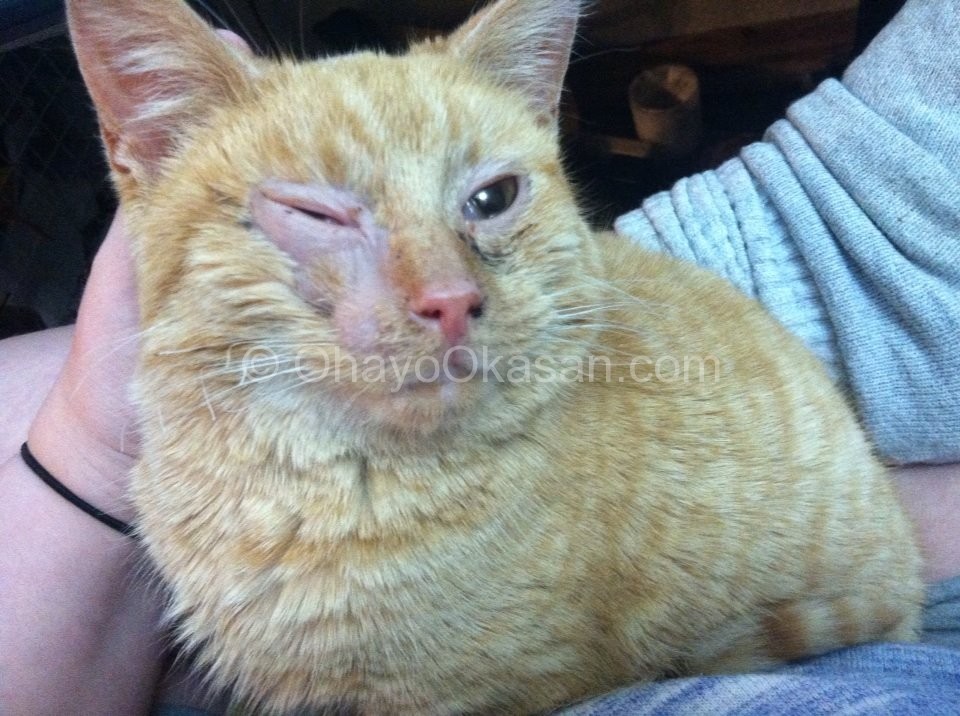 I know it looks a bit swollen still, but it's really not as bad as it looks. She just keeps it closed often as her eye is actually ruptured and I think still a little unhappy feeling. Of course she's only been on meds for a week now, but at least the flea meds (and complete isolation from the other cats) means she's clear of fleas… and is not contagious anymore.
Right now she's hiding under one of the couches, but she snuggled with Cid earlier, then me as well. She's also been shown the cat boxes, and did manage to eat down here in the kitchen! Hopefully soon enough, she'll be alright to come and join the rest of the cats without feeling as though she needs to hide so much.
If her eye doesn't get better enough by next Monday, she will need surgery to actually remove it. 🙁 Sadly she'll be mostly blind in that eye even if it does heal enough. But either way, she's eating, using the litter box, and getting better. So she's going to survive… one way or another!