One of the things I wish I could have had when the oldest four kiddos was little was a balance bike, but I didn't even know they existed until Lisi was almost 5, so I felt perhaps it was just too late. She's 8 and still struggling to figure out the bike riding thing without training wheels. Then again.. I have no patience as she likes to whine a bit when she doesn't get things…ahem
Thankfully, balance bikes actually exist for kiddos like her and are a great stepping stone for those who aren't as… well… stubborn as I was when I was a child. Strider Bikes offers bikes for age ranges 18 months – 5 years, 6 – 12 years, and 13 +. So even kids who have never ridden a bike in their teens can learn how to balance a bike so they can learn to ride a standard bike better. 🙂
Disclaimer: I was sent the following product in order to facilitate this review, all opinions are my own, or that of my family members, unless otherwise stated. Thanks for understanding!
My sister has younger kids than I do, and my youngest nephew D is 2 years old, and the perfect age to start on a balance bike if you ask me. So I was so happy to be able to get the Strider Sport for him to have, and me to write up about. This is truly an awesome little bike!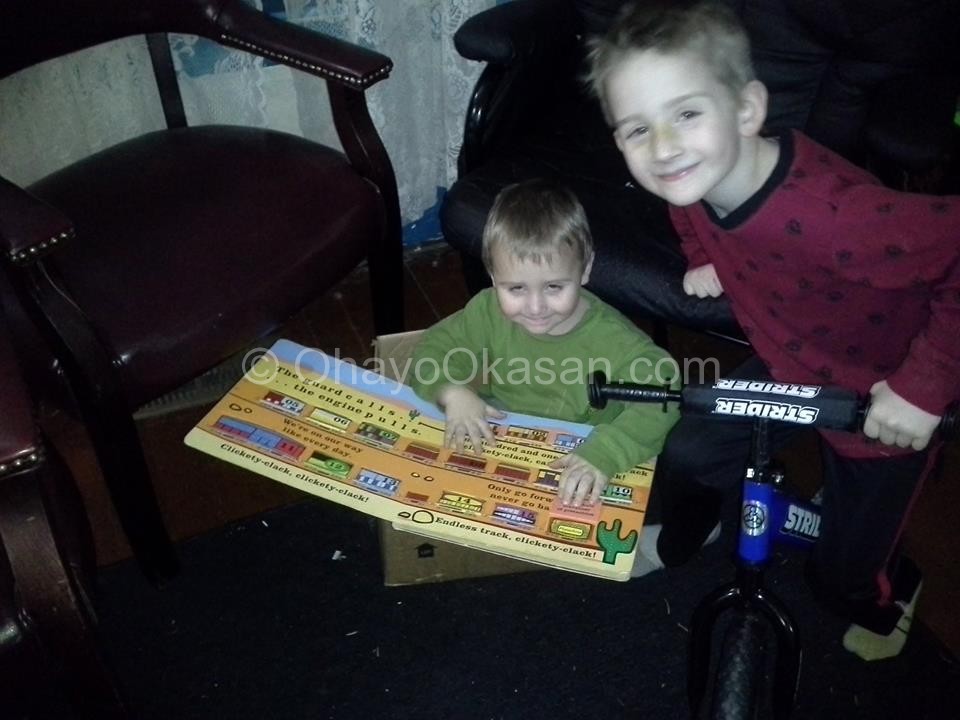 D was pretty excited, but so was his brother K. D's sitting in the box in the picture above, and K really wants to ride this balance bike. Even though he's too big for this model.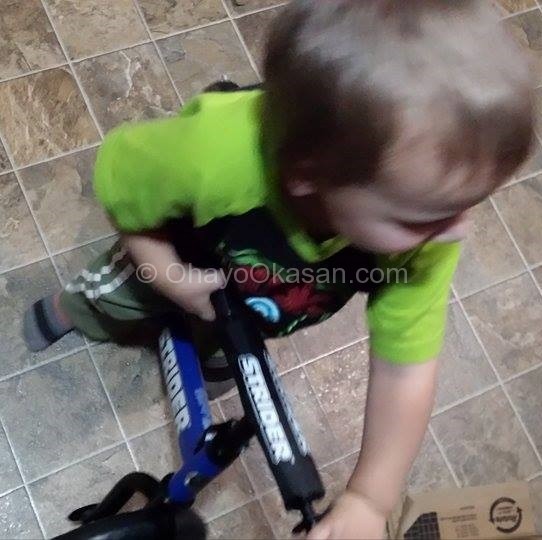 We have the Strider Sport balance bike in blue, is it a 12″ balance bike that offers super light weight foam tires, so they never need air, or go flat. Which is a bonus when you have a little one that can be a bit rough on things!
Recommended for kids 18 months through 6 years old, with handlebars the perfect size for little hands, footrest integrated into the frame, easy adjustments, simple assembly and more. The Strider Sport is the best balance bike I've seen in all my searching for one ever since I had Risi.
D loves the Strider bike so much, and it took him only a couple of days to understand that you sit and push with your feet and balance on the bike. My sister thinks he'll be riding a regular bike much quicker than he would have without first learning to balance with the Strider Sport bike!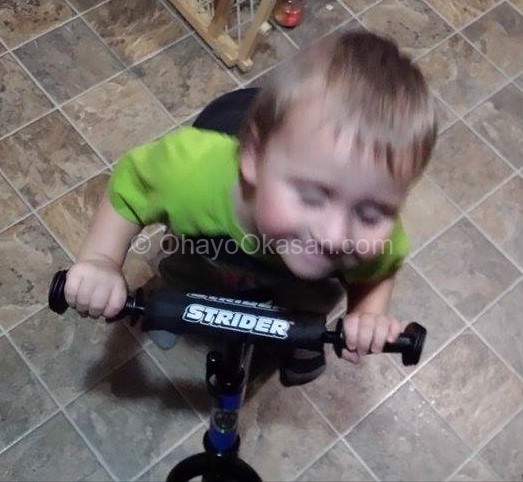 D calls his 12″ Strider Sport bike his motorcycle. Isn't that just too cute? Sadly the weather has been crummy lately, so all of the pictures I have of him on it are in action and indoors! I can't wait until the weather gets better and we can get some good shots of him outdoors getting to enjoy his balance bike in a better location.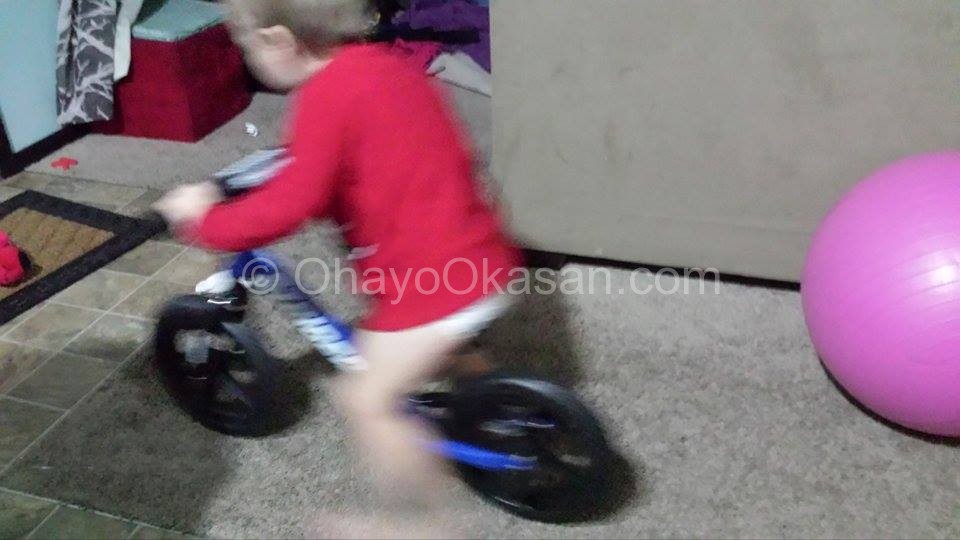 Once Risi is old enough, she'll be handed down the 12″ Strider Sport so she can learn how to balance and ride too.
Strider also offers the Strider 20 – Sport, which is big enough for teens and adults. I'm happy that I'm actually not too heavy for it! It's been 18 years since I rode a bike last, and the one time I attempted on Kat's bike, I got scared at my lack of balance and have been too nervous to try again.