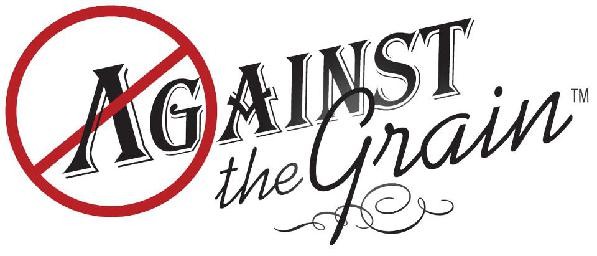 One of the things I've wanted to do for the cats was learn how to feed them better. Something different than what we can easily get at Walmart. But it still had to be something they'd like, and something I wouldn't mind having to see or smell. Something more high end as far as cat food goes. Hmm…
Disclaimer: We received the following products in order to facilitate this review, no other compensation was gained for writing this post, and all opinions are my own on behalf of our cats!
So… I pitched a lot of different companies about things for cats. And was kind of surprised when this arrived at our door with no email response. I'm happy we got it, but I'm always so caught off guard not to get a written response.  Anyway! We were sent some Against the Grain wet cat food to try!!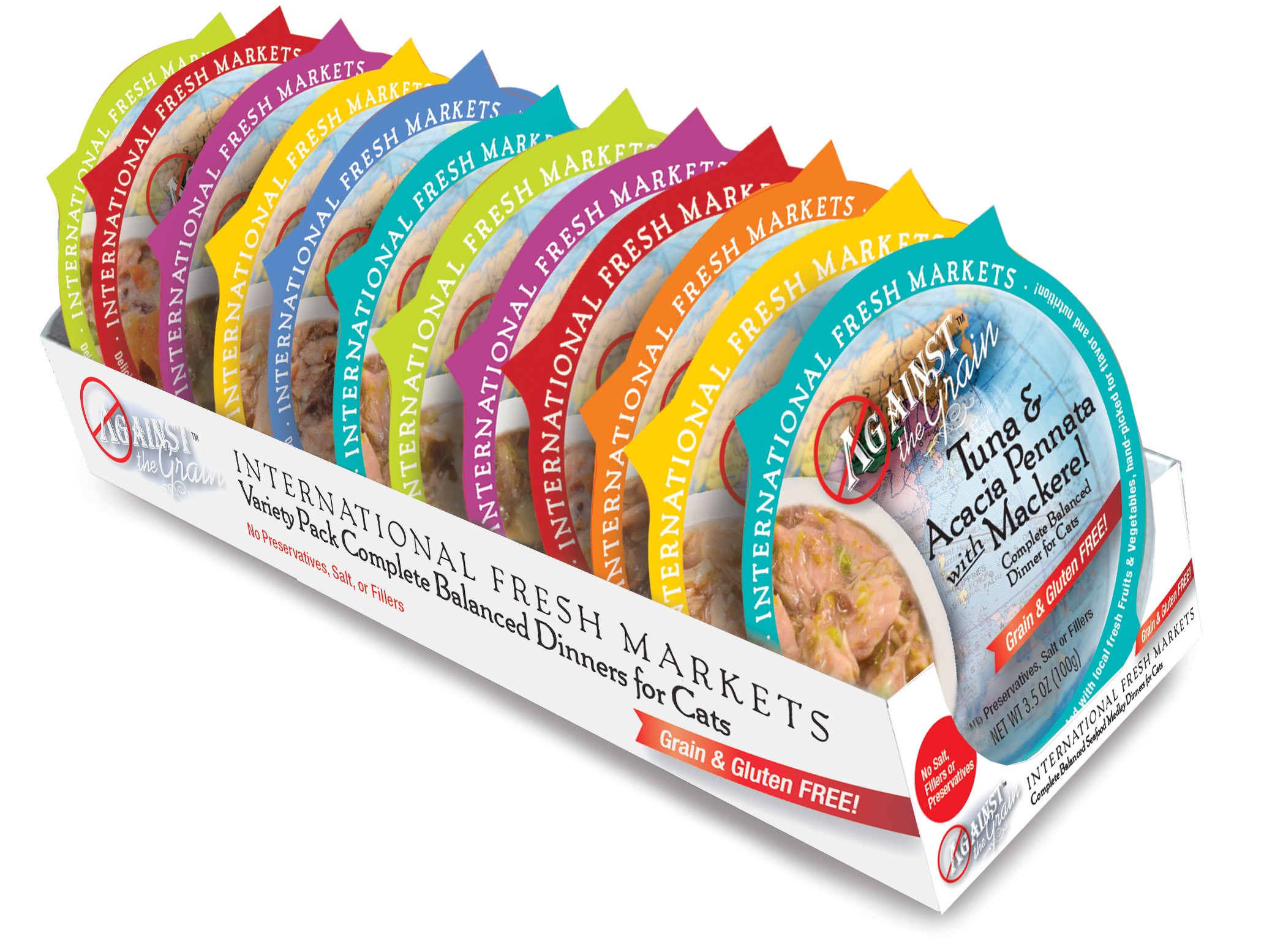 As you all know, Mister Shadow had to go have a pretty intense surgery. He had string compacting his intestine, and he wasn't eating at all. They wanted a more gentle diet, as hard food isn't that gentle. So he was the first to get to try this wet cat food.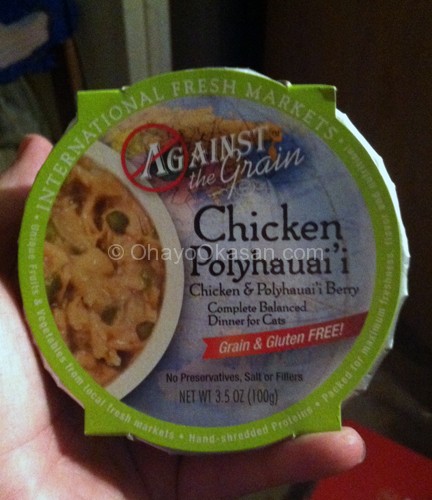 Chicken Polyhauai'i? What even….? Was that… peas?! I decided I was just going to open it up, and place it down for him to give it a go. 
The verdict? Well, because it was fairly fresh outta surgery, he mostly just lapped up the broth/gravy part and some little bits of the meat. After him, I opened the second of this type and allowed the rest of the cats to enjoy. EVERY SINGLE CAT LOVED IT!
What??? I haven't had much luck outside of our usual wet food with all the cats being in agreement that a new brand of wet food purely rocks their socks.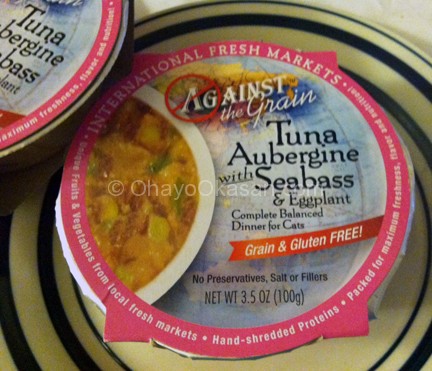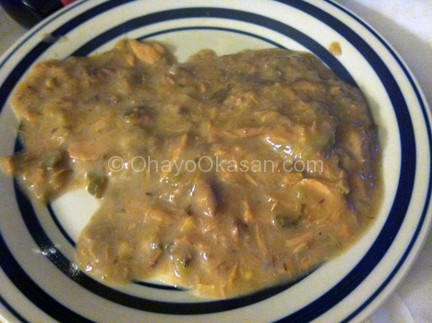 From here I took some pictures of the foods on plates, as we usually feed them. Dunno why, they like to be fed on plates and have hated every cat dish I've ever tried. Spoiled spoiled kittens!!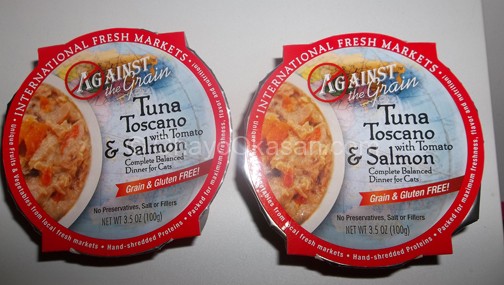 Here we are with Tuna Toscano & Salmon, with tomato. Is this cat food??? Seriously, the names of these make me feel like they're far fancier than cat food. Wow.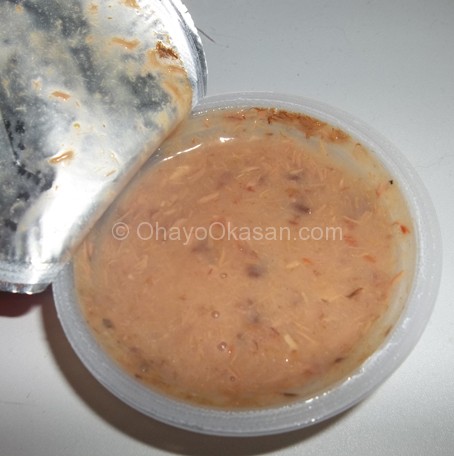 To me, I wasn't sure how the cats would take to something that seemed to have a ton of gravy, but… I was surprised at the results. Like I said, they all loved them, even Mister Shadow. He's our picky boy!! Trust me, he's so picky I've only ever found two cat treat brands he eat! The rest of the cats don't care, just give them nom!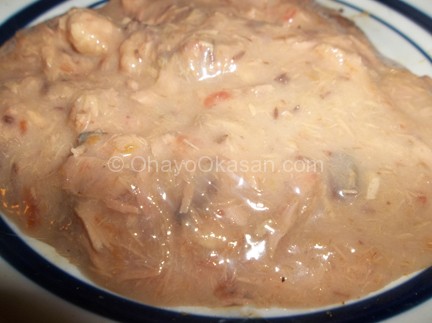 Hmm on the plate it's not too bad looking. Really, this looks like something if served over rice would be human type food.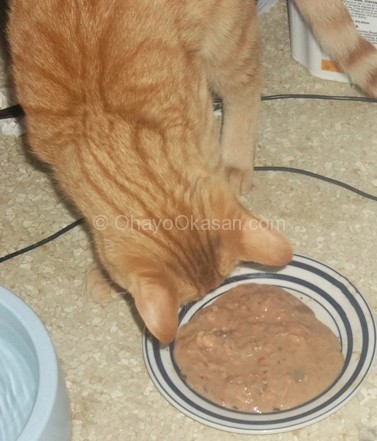 Skeeks decided to sniff it carefully first, hmm, would he like it? Would he not? Indeed, yes, he went after it and enjoyed it happily!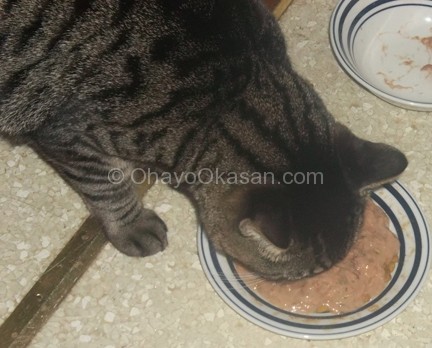 Cookie didn't take any time sniffing and wondering if it was okay to nom the Tuna Toscano & Salmon with tomato cat food. He just dove in, very happily. I noticed that on the grain free food, Cookie eats less and doesn't seem to eat until the point that he throws up from over eating. Yes… he has that problem.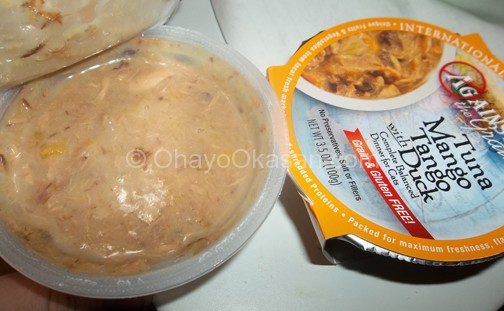 Tuna… Mango…. with duck? Mango? MANGO? In cat food? I have to admit I was kind of worried, would the cats even touch something with freaking MAGNO in it?! Tori was the first to try this flavor, and I was pleased that she happily ate with no fuss or issues.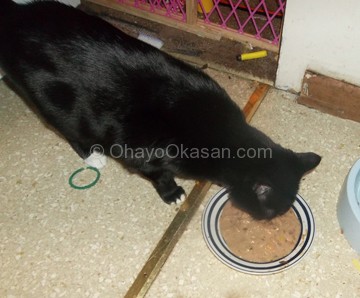 The verdict? Delicious cat food! Well worth making the switch, and… well, now that Cid is back to working (he was unemployed for two months, and things have been tight and stressful here!) I can afford to change the cats wet food to something healthier!