Disclaimer: We received the products mentioned in this post in order to facilitate this review, all opinions are our own unless otherwise stated. Thanks for understanding and Happy Holidays!!
ACOUSTIBUDS are a way to actually make those awful little EarPod earphones FIT and STAY in your ears. Finally, no more just having them lay around useless when you get a new device, while you have to buy a totally different set of earbuds! You can just slip on your ACOUSTIBUDS and you're good to go.
These will make a great stocking stuffer to go with that new phone, tablet or media player for Christmas. You either get Crystal or Black and if you buy them on Amazon you get two sets in total.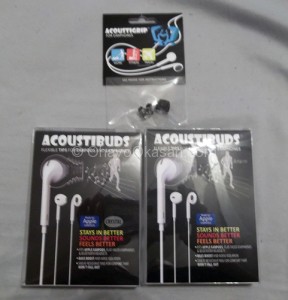 We were sent both a crystal and black package which comes with two pairs each , as well as a pack of ACOUSTIGRIP in order to try them out. The ACOUSTIGRIP is great for keeping your cords situated  as it clips to both the cords as well as your shirt. Meaning no more worries about suddenly ripping your earbuds out of your ears as you're running or doing housework while you listen to music.
The image below shows you how the ACOUSTIBUDS work when added to a regular EarBud type headphone system.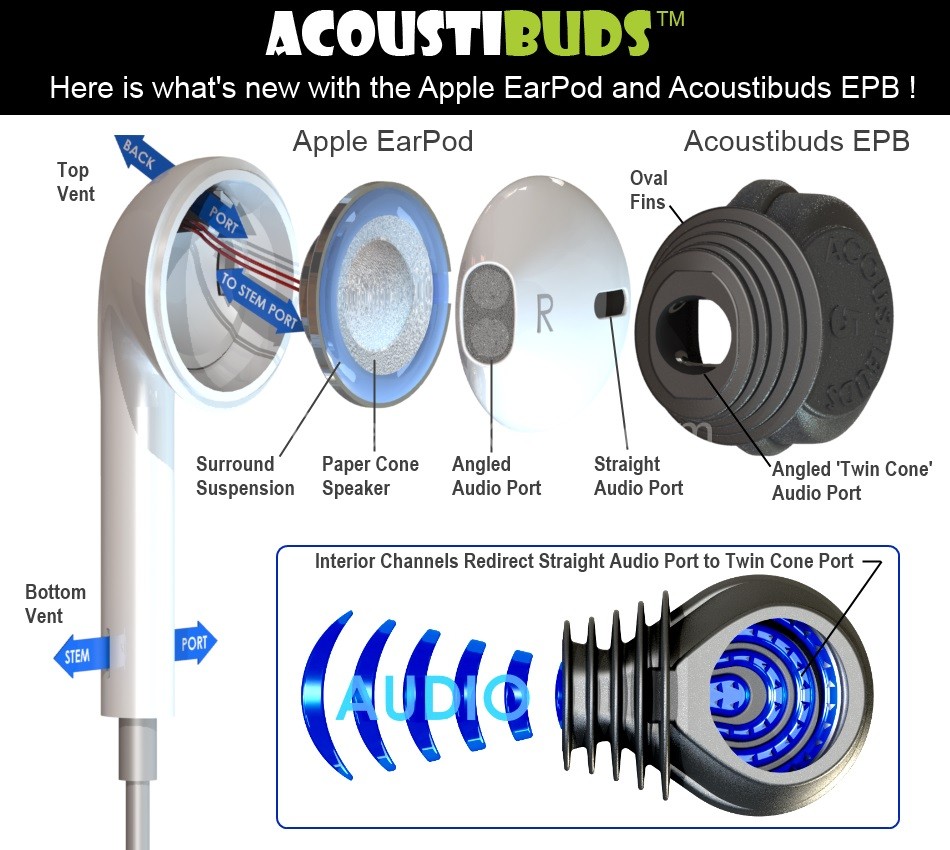 Really they're a simple product that are great to have around for those times you don't want to get something expensive, or you just want to use what comes with your product.
While it's annoying that they even make earbuds that just don't fit and work right, at least there are awesome products like ACOUSTIBUDS to work for your to make those products not just a waste of time, space and energy to attempt to use.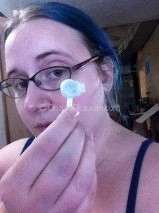 ACOUSTIBUDS are squishy and therefore very easy to apply to your basic earbud/pod, they then fit in your ears easily and don't feel strange to have within your ears. I have sensory processing problems and I am not bothered by these in the slightest. Which is good, because last thing I needed was another thing to bother my fragile ability to function. Ugh.. 😛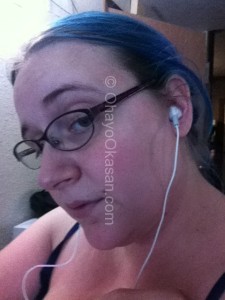 The ACOUSTIGRIP clicps to your shirt and earbud/pod wires firmly but without too much difficulties at all. You'll have a nice strong clasp that wont fall off (at least it has yet to cause me any problems) meaning one less thing to fuss about.
ACOUSTIGRIP is also great for when you are wrapping up your cord wires to keep them untangled and easy to manage.
I will be slipping my ACOUSTIGRIP and the black ACOUSTIBUDS into Kat's stocking. She has such a hard time with headphones like this that I am sure she is going to just love them as much as I do!
Do you have problems with regular earbud type earphones? What do you do about it?