On Memorial Day weekend I ran away from home. Well, I mean on Saturday of that weekend I up and decided, you know what? I am going over to Seattle, and I am going to get stuff I have wanted to get for years and stuff I don't even know about.
It's been 7 years since I've been to Seattle and it's very rare I do things that are for my enjoyment and actually fun. Of course the kids greatly benefited from it too!
So, with out too much planning other than quickly booking a hotel in the Lynnwood, WA area. I packed up things for Risi, packed a few things for myself, grabbed Aussie, filled the gas tank and made the 5 1/2 hour drive. The longest drive I've EVER done. Ever. Before that the longest drive I've ever done was from CDA, ID to Sandpoint, ID and I haven't done THAT drive since I was still just driving with my permit!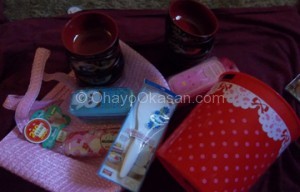 After finally arriving in Lynnwood we stayed at the Hotel International. We ate at Susumu, which had delicious food but my Teriyaki chicken wasn't Teriyaki… at all. 🙁
The following day we had breakfast, checked out, and went shopping!
First up was hitting up Lynnwood's Alderwood mall area and going to Daiso Japan!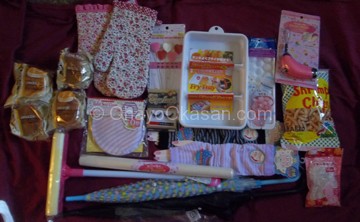 Daiso is basically like a Japanese dollar store, but most things are $1.50 instead, with some being more. Depending.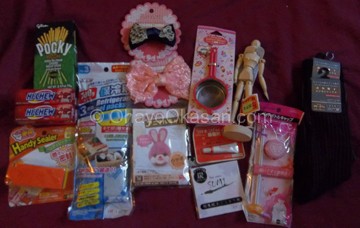 I was super excited as I've wanted to go to a Daiso for a good 8 years now, but I've never been. So getting to go was awesome! We spent about 1hrs 45mins there and I totally had a fangirlly time of my life!!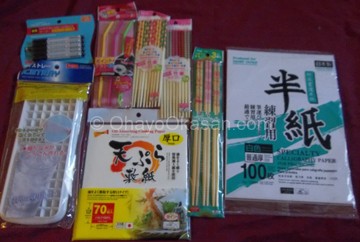 I got things for the kitchen that I've wanted, including the long chopsticks for cooking, tempura paper, stove scrubbers and ice cube trays!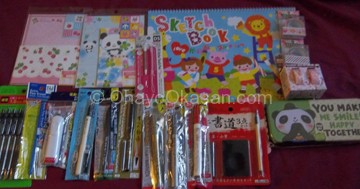 Plus all sorts of stationary type things! Cute tape, and a mechanical eraser plus calligraphy things!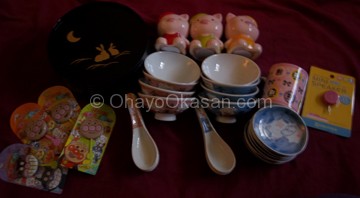 Of course I got some dishes and things too! The small bowls for rice, then sauce dishes, the spoons, plus I got bowls for soup and some plates! You can see the An Pan Man suckers too! I got one for each of the bigger kids.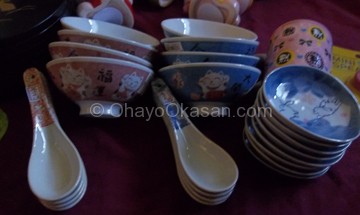 Of course they had some Japanese treats too! Which was great considering I wasn't sure what all I could find on the next part of my trip.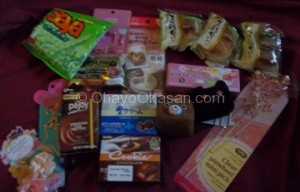 We left Lynnwood after walking around Alderwood a bit longer and getting coffee. Then it was down to downtown Seattle to shop Uwajimaya!! YAY!! 7 years since I've been here and I've never just thrown caution to the wind to just bought stuff without much worry.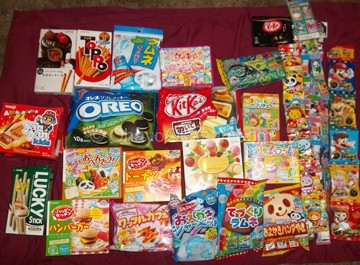 Of course this means.. TREATS!! Lots of treats! A couple we've tried before but most that we have not!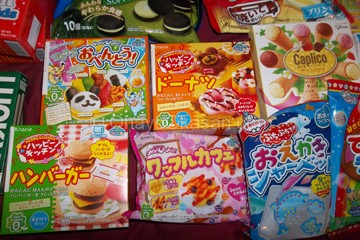 LOTS of DYI kits! Hamburger, rice ball, donut, gummies, and waffle to name a few.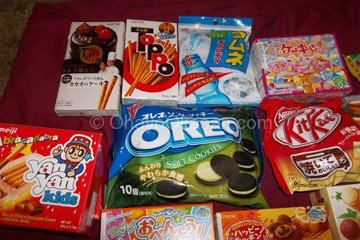 Kitkat that you bake before eating! Green tea soft Oreo's and Ramune candy?! Yes!! Stuff we've never tried but severely want to!
Caplico, and little things for each kiddo.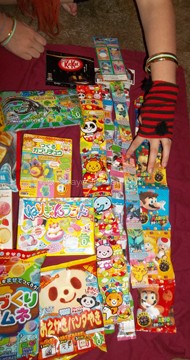 Sieryn was so excited to watch me put out my haul and take pictures.

Pokemon GUM!! With STICKERS!! Sisi was excited!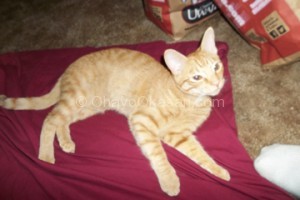 The cats all decided they MUST help me lay out things and take pictures. Skeeks so does declare in the picture above.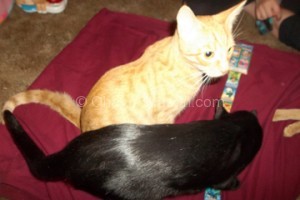 Then Kimi and Midnight!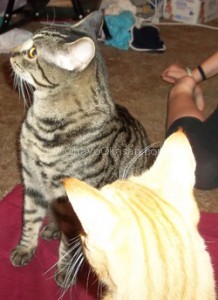 Even Cookie gets in on the action!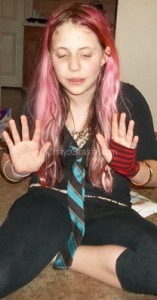 Bear is excited about ALL THE THINGS!!!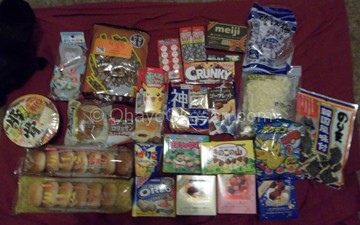 Melty Kiss (blend now called), candy that you can whistle with, tempura seaweed, dried Ika!! Pokemon candy and Pikachu head shaped puff treats!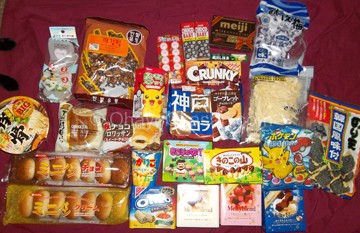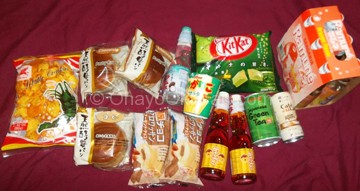 Delicious Japanese breads and chocolate croissants! Ramune in strange flavors (Takoyaki flavor?!), canned green tea, can coffee, green tea kit-kat!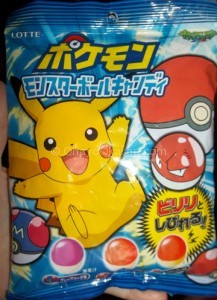 Of course… Pokemon candy!!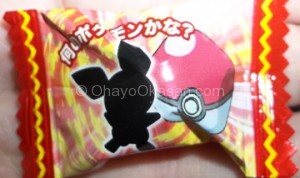 Who's that Pokemon?!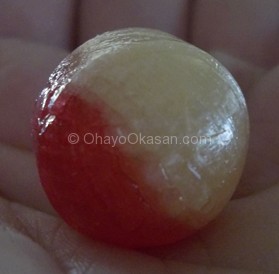 Hmm, pretty yummy!!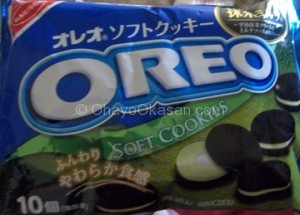 Green tea soft Oreo cookies? Welll……. okay?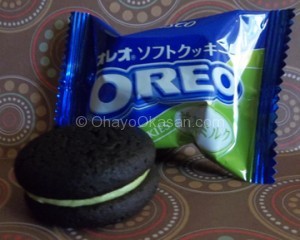 They're pretty at least! I actually liked it despite not being a huge fan of green tea. Of course Sisi LOVES these, and ate any that no one else finished after they had their taste.

I plan to review things we've never tried before, because it's fun and why not?