Introducing Moody Bands! (Also found on Facebook)
The bands that tell others how you are feeling when you just aren't able to tell them yourselves. I think these would be perfect for children who aren't verbal but are able to understand in general what they are feeling enough to pick the appropriate band. They're also good for children in general to help share their feelings when they just don't know what they're going to say about it.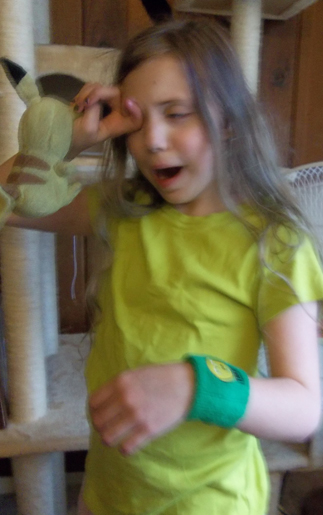 Here is Sis with the sleepy band, I use this one a lot so the kids just.. can LOOK and see that I am sleepy… In hopes that they can be a little more mellow for a sleepy momma than an awake momma! Hah, hmmm… it happens sometimes.
The 'Sad' band got used an awful lot around the time of Squee's passing. Yes, I bring that up probably a bit much sometimes… but it's relevant to this story. The sad band has been very useful so people understood who was feeling particularly sad during whatever time. I still use the tired band a lot…
I think these bands could work well for Var at school. To help him be able to clearly get across his feelings instead of just seeming like he's being a turd for some reason or another. It's not always just turdy-ness (I love him, but everyone has turd-face moments.. sorry!), sometimes it's part of something else.  You know?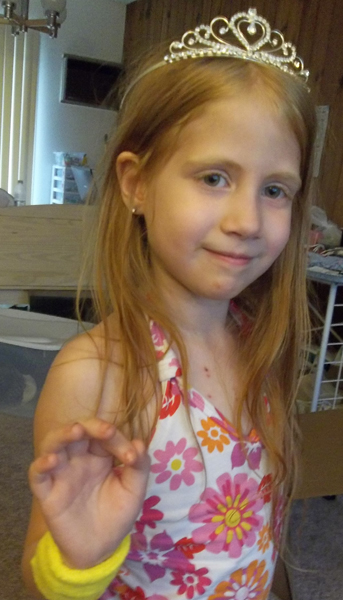 Above is Lisi with the Excited band! Yes, she is excited, she's pretty much excited every time she puts on that Tiara. Let me tell you, that was one heck of a good buy on my part!
We've been using our moody bands to help everyone understand our moods around here since the package arrived. I look forward to using them more in the future.
Stay tuned for a Moody Bands giveaway coming soon!
I received this product through Karma Media in exchange for my honest review.
Want to read other Karma Media reviews on Moody Bands? Just check out the Linky below!