Disclaimer: I was sent the following product in exchange for my thoughts. No further compensation was gained.

If you're someone who does art, or you know someone who does art/illustrations you've no doubt heard about Wacom products. They're pretty much the holy grail of pen tablets for your computer, making drawing digitally way easier than it is with just a mouse.
Trust me on that one, I taught myself out to draw on the computer using first an analog mouse with a ball in it, then a ball-less mouse. It's not easy. Wacom tablets have been the gold standard (in my opinion) since they first started in the graphics scene. When I was younger I used to wish I could get my hands on one of their products, ever since I used one at a friends house. I've tried many different brands, usually lower priced ones of course, with a variety of mixed results. Not surprisingly, nothing has ever really come close to the feel, design, and quality of a Wacom tablet.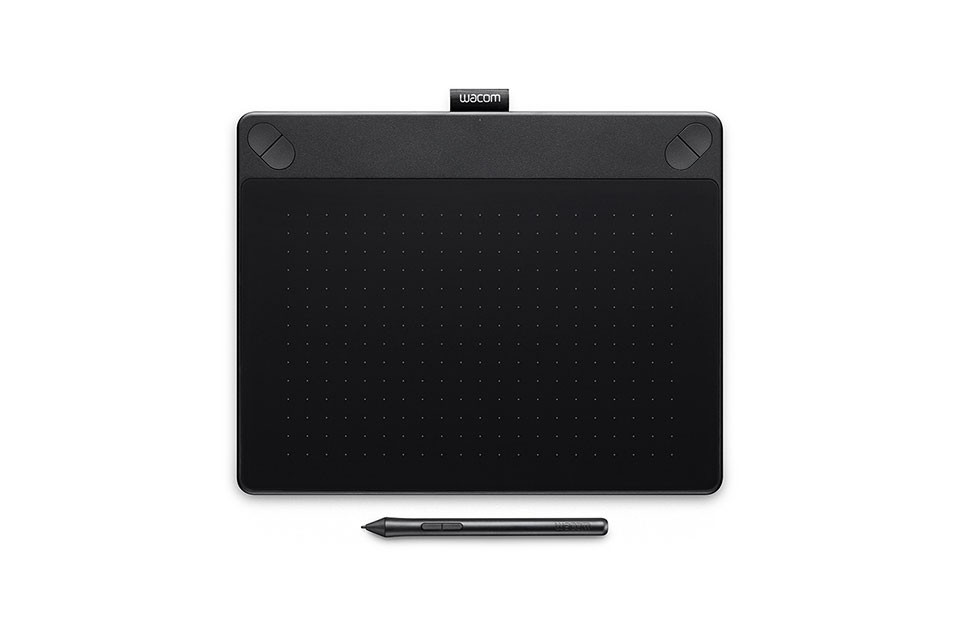 I started out drawing with a mechanical pencil and printer paper (all I could really get my hands on) when I was in 7th grade. Sure I'd doodled off and on over the years before that, but I really didn't get more into drawing until middle school Despite all that, I didn't actually get my first Wacom tablet until about 2010/2011, and I got a wonderful little Bamboo for Christmas and loved it. I got busy with life and didn't get to use it too much, and I let Kat and Sisi use it. Sadly, the cord eventually wore out and that was the end of that. Kat sort of has a bad history with product cables. >.> They tend not to last long.
I was so excited to get the chance to get another Wacom product, this time it is the Intuos Art in the Medium size.
The set up of this tablet is just so darn easy. Really, some of the cheaper tablets cause so much darn drama that you want to give up when it comes to installing them. Not this one, thank goodness, because it was pretty late at night when I decided to go ahead and set it up.
The tablet offers 4 express keys, is wired but can go wireless with an accessory kit (which I am getting as soon as I can afford it), and offers an active drawing area of 8.5 x 5.3 in. I don't usually use the entire surface area of a traditional printer paper sized piece of paper when I draw anyway. So it wasn't too hard for me to get comfortable with the active area of the Wacom Intuos Art.
I'm embarrassed to admit that I've had the tablet a couple of months now but haven't exactly taken the time to do more than doddle or play around in photoshop and get used to using it. Since it's been so long for me between using a pen tablet for drawing and just using paper, and I've had a bit of artist block. I don't have a lot to show aside from some doodles.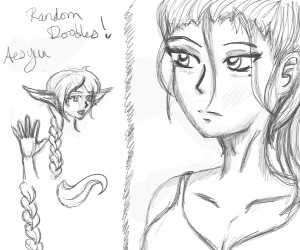 I do love getting to use the tablet though, and I really hope I can get out something nicer to show everyone soon. For now, I want to say that I highly recommend looking into the offers Wacom has on tablets for the artist in your life. Even if they've never used a pen tablet for the computer before, the Intuos is an amazing product to start with.
Do you have someone in your life that loves to draw? Or are you the artist in your life? Have you ever gotten to use a pen tablet for the computer before, if so, what did you think?