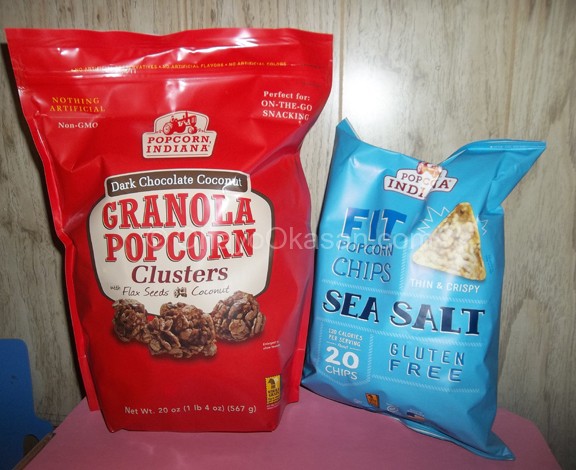 For 2015 I am trying to find the best products to share with the world! Even if some of them I've never heard of or would never have considered before! Popcorn Indiana so nicely sent us a couple of things to try for my best of feature, and here they are!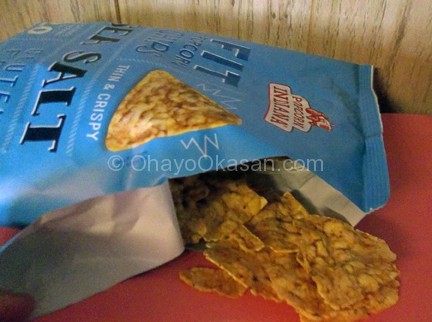 We were sent the Sea Salt FIT Popcorn Chips – which got mixed reviews from us. Half of us love them, half of us really just don't. They're low on calories, which is lovely, but I think I would have probably much enjoyed their White Cheddar flavor. Not that they were awful, they were just kind of unexciting for me. Still, the half of us that liked them finished them off!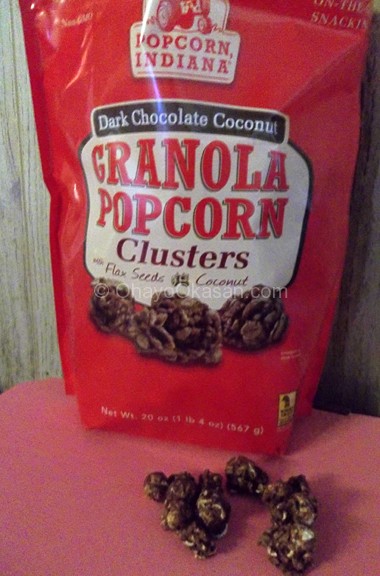 For us the big winner of the two Popcorn Indiana products we were sent would have to be the Dark Chocolate Coconut Granola Popcorn Cluster. Wow! try saying that 10 times fast! 😉
I wasn't sure what to think at first, the idea of Flax Seeds with coconut? Popcorn? Dark chocolate? Okay, the only thing that REALLY had me worried was the flax seed in there! Still, this is one that, aside from Kat who doesn't like either dark chocolate or coconut. We've enjoyed them very much! It only takes a little bit of these for me to be satisfied, which is good for those mid-day snack attacks.
Now that I've tried a small sampling of the Popcorn Indiana products, I really want to give their Drizzlecorn a try! Yummmy. 🙂
Have you ever tried any of the products available from Popcorn Indiana?