Disclosure: I was not financially compensated for this post. I received a sample of the product for review purposes as part of a Karma Media Team campaign. The opinions are my own, based on my personal experience with the product.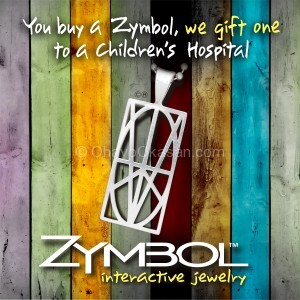 Hi guys! This is my video review of the awesome Alphabet Jewelry that is Zymbol! Zymbol is a very unique piece of jewelry that has the entire alphabet and numbers hidden within the charm!
I wont be too wordy here since there is a video for you to watch, but if you're looking for special Jewelry with a Message Zymbol is great!
Enjoy the video!
If you're interested, you can also check out Zymbol's own video on them gifting to a children's hospital!

Blogger, Illustrator, Reviewer, Voice Actress, Mom of 5 humans, 7 cats and 5 mice! I do a little bit of it all. Crafting, singing, sewing, baking, cooking, and driving myself a little crazy every day. :) I have ADHD, Anxiety and Depression that I battle with daily. But I'll make it! Someway, somehow.
Latest posts by Kisa Johnson (see all)