Ahh Halloween morning! Sadly the oldest doesn't get to dress up at school (middle) laaame! So all her awesome costumeness is still here at home (sadness!)
Still, the youngest three got to dress up! So here are some pictures from before we managed out the door.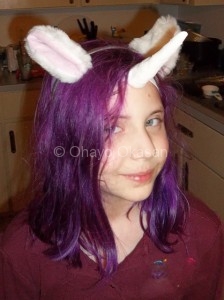 Above is Sis modeling off her horn and ears for her Rarity (My Little Pony) costume!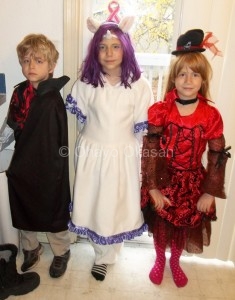 Two vampires and a pony?! Ohhh what an interesting combination! Love Lisi's decision to pair pink polka-dotted tights with a red and black costume. Var wanted to be ultra warm so he's wearing his former black pirate shirt I make under his white sleeved shirt/attached vest thingy.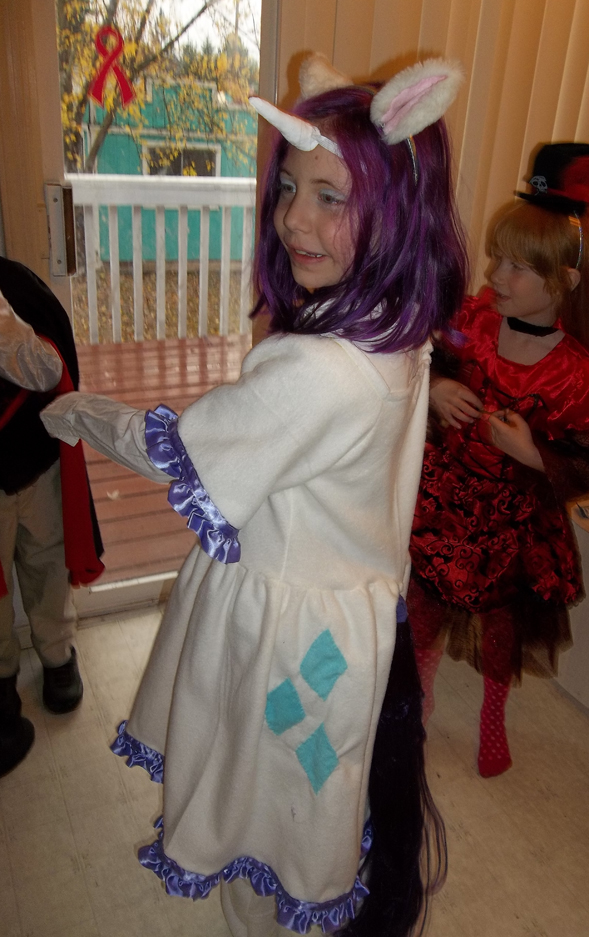 Rarity shows off her cutey-mark and tail! Oh and make-up. Rarity wears blue eye shadow, and thankfully I had some to put on Sis! Frilly and girly, perfect for Rarity I think!

I'll have to post pictures of Kat as Rainbow Dash later! I even made her a tail and wings!
Happy Halloween Minna-san!!