The Holidays are coming! Are you ready?! We are!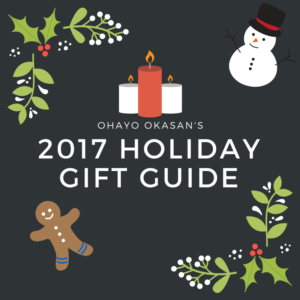 It's sure darn cold enough that you'd think it was winter and not fall around here. 41 in September, yep the weather went from hot hot hot, to cold cold cold. It's time to get ready for the hustle and bustles of the holidays here!
Ohayo Okasan is pleased to announce that we are now accepting submissions for our 2017 Holiday Gift Guide.
This gift guide will be promoted from October 1st – December 24. (Your product information and links will remain on the site indefinitely.) Items will be promoted at minimum once biweekly.
If you'd like to get your product in front of our active and engaged 42,000+ social media followers on Facebook,Twitter, Pinterest, and Instagram, please read on…
*Disclaimer: We are sent items in exchange for review, and some links are affiliate links – Thanks*
Family-friendly categories include
Toddlers, Children, Teen – items. (Clothes, books, toys, bedding, anything you can imagine!) (Boys and girls)
Mom
Dad
Grandparents
Pets – Specifically cats – Though we do have a family member with a dog.
Household and Outdoor Products
Subscription Boxes
Technology
Clothing
anything else you can think of? Think we'd love it? Send us an email!
What you receive
A slot in the 2017 Holiday Gift Guide
Item photos and links to your site
Price points and/or coupon codes included in post
Social media promotion for the duration of the guide
Gift guide will run on OhayoOkasan.com home page
Featured full review and giveaway- please inquire.
Submission guidelines
Products must be received by December 15th
Must have a retail value of $50+ or a combination of payment to meet this minimum
Must be a full-size item
Items are not returnable
OhayoOkasan.com has the right to reject any product that is not a good fit for our audience
Send your submission requests to kisa@ohayookasan.com. We look forward to working with you this holiday season!
Current Gift Guide Items:
ARTS & CRAFTS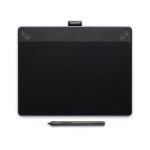 Wacom Intuos Art Drawing Tablet
Perfect for that artist in your life who doesn't need yet another set of colored pencils. Or just wants to learn or expand their digital drawing skills.
Review
Buy the Wacom Intuos Art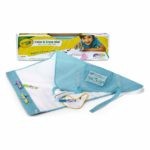 Crayola Color & Erase Mat
Color, erase and use it all over again. I love this product as it saves some paper. Risi loves to draw and draw and draw and… you get the hint. 😉
Review
Website
Buy Crayola Color & Erase Mat
BEAUTY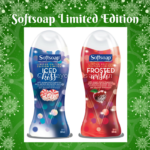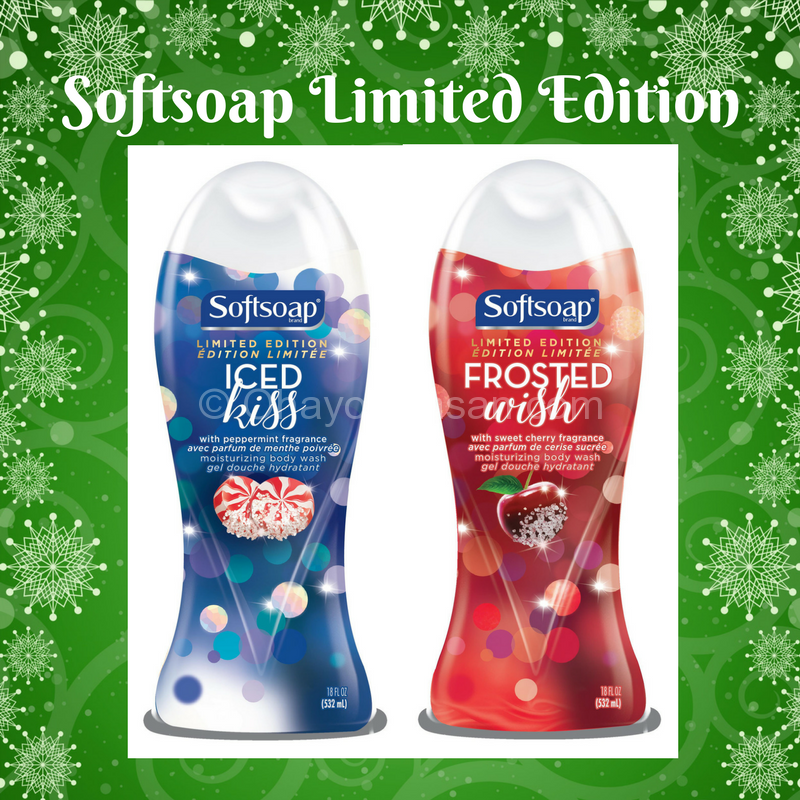 Limited Edition Softsoap Body Wash:
Iced Kiss or Frosted Wish? Peppermint or Cherry? How will you make your shower experience move lovely during these cold winter months?
Find them at your favorite retailer!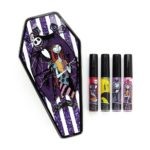 Nightmare Before Christmas Makeup Kits
Townley girl offers all different kinds of cute makeup kits for children. These particular ones are Nightmare Before Christmas. Frozen, My Little Pony and more make up other kits you can find. Check them out today!
Review
Townley Girl site
FOOD & DRINK: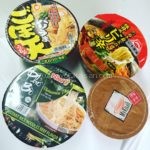 Exotic Noods – Subscription Box
Taste ramen from around the world! Like spicy? Don't like spicy? Don't worry, they've got you.
Want ones just in bowls to add boiling water? Want to use the stove top? Want both? So many options are available for this box.
Review
Sign up for Exotic Noods – Save 10% with KISA10 at checkout.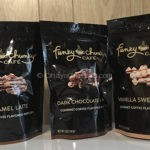 Funky Chunky Cafe
Funky flavored gourmet caramel corn with chocolate covered coffee beans and extra caramel drizzle.
Dark Chocolate Mocha was my favorite
Review
Buy Funky Chunky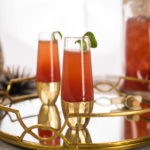 Holiday Road Punch
Made using Everclear alcohol, bring some yummy spiked punch to your holiday festivities.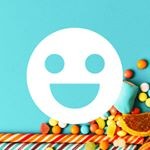 InstaCandy
Awesome candy delivered every month! InstaCandy.
You can save $10 on your first order with: 10BUCKSOFF code at checkout
Review
Order InstaCandy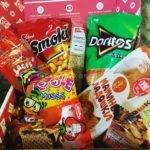 MunchPak
Goodies from around the world shipped to you. Pick between Weekly, Bi-weekly and monthly. Plus a lot of other options to get the best box for you.
Save on your first subscription or gift box with deals on their homepage!
Review
Sign up for MunchPak today!
HEALTH & WELLNESS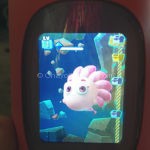 Gululu Interactive Water Bottle
A digital pet and a fun way to get your kids drinking water all wrapped up into one with this fun, super cute bottle. Available in blue, pink and yellow.
PETS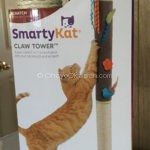 SmartyKat Claw Tower and super scratcher
Give your cats a place to scratch that isn't your sofa with this adorable clawing tower featuring fun curly ribbons and three cat nip toys that attach via velcro.
The super scratcher is made from cardboard and infused with catnip. Cats love to shred these scratches.
Review
Find SmartyKat products at Amazon
TOYS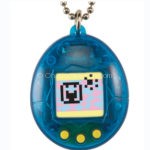 Tamagotchi's by Bandai
Remember Tamagotchi's? They never really went away. They're still pretty well known in Japan with really awesome accesories too!
Did you know that they're celebrating their 20th anniversary in the USA. Wait.. only 20 years? Woah!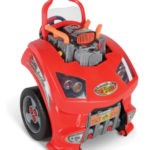 The Car Lover's Engine Repair Kit 
This toy isn't the only cool thing Hammacher Schlemmer has to offer. They really do have something for everyone. Check out their awesome selection for even the pickiest people on your list.
Buy Now at Hammacher Schlemmer
Review