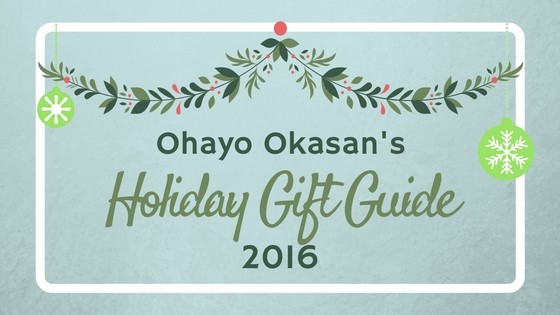 The holidays are near! Well, near enough. Kids nation wide are already returning to school!
Ohayo Okasan is pleased to announce that we are now accepting submissions for our 2016 Holiday Gift Guide. The Holiday Gift Guide will be promoted from August 6 – December 24. (Your product information and links will remain on the site indefinitely.) Items will be promoted at minimum once biweekly.
If you'd like to get your product in front of our active and engaged 34,000+ social media followers on Facebook,Twittern, Pinterest, and Instagram, please read on…
*Disclaimer: I was sent items in exchange for review, and some links are affiliate links – Thanks!*
Family-friendly categories include
Babies, Toddlers, Children, Teen – items. (Clothes, books, toys, bedding, anything you can imagine!)
Mom
Dad
Grandparents
Pets – Specifically cats
Household and Outdoor Products
Subscription Boxes
Technology
Clothing
anything else you can think of? Think we'd love it? Send us an email!
What you receive
A slot in the 2016 Holiday Gift Guide
Item photos and links to your site
Price points and/or coupon codes included in post
Social media promotion for the duration of the guide
Gift guide will run on OhayoOkasan.com home page
Featured full review, giveaway please inquire
Submission guidelines
Products must be received by December 10th
Must have a retail value of $50+ or a combination of payment to meet this minimum
Must be a full-size item
Items are not returnable
OhayoOkasan.com has the right to reject any product that is not a good fit for our audience
Send your submission requests to kisa@ohayookasan.com. We look forward to working with you this holiday season!
BEAUTY: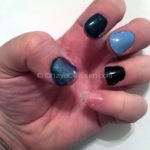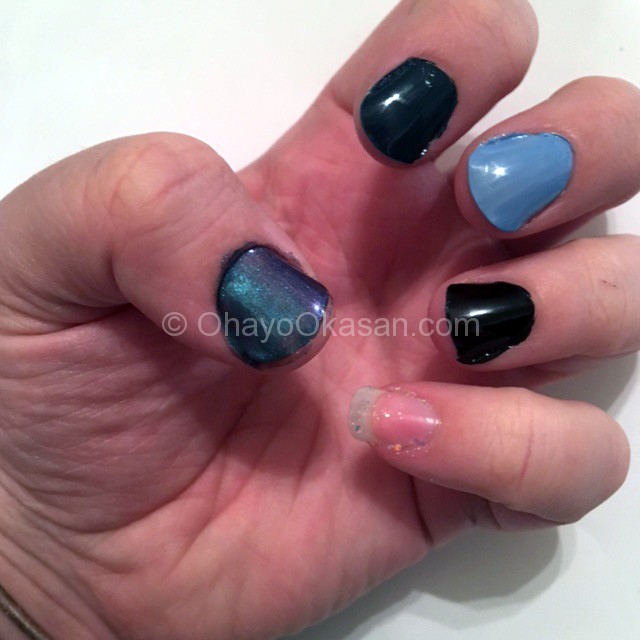 Sally Hansen Nail Polish
With so many colors and product lines, you'd be hard pressed not to find a Sally Hansen polish you'd love!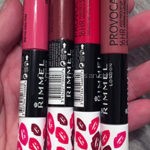 Rimmel London Makeup
Rimmel London has so many fantastic makeup products to try! I fell in love with one of their 16 hr PROVOCALIPS colors! See which one!
FANTASTIC EATS: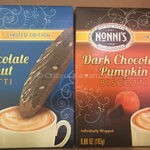 Nonni's Biscotti
Nonni's has four fantastic seasonal flavors of biscotti this fall and winter! Which is your favorite?
Buy – Amazon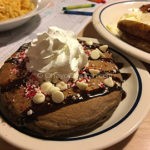 IHOP Seasonal Options
Dark Chocolate Peppermint Pancakes? No? How about Egg Nog Pancakes? We got to try some of the yummy seasonal options available at IHOP!
HOUSEHOLD ITEMS:
Kitchen: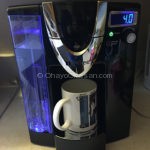 iCoffee Opus
This single cup coffee brewer takes a variety of single use coffee filled cups, but also includes a reusable iCup to enjoy your favorite coffee, easily! Featuring SpinBrew Technology, the iCoffee ups your morning coffee game, in style!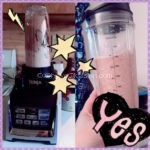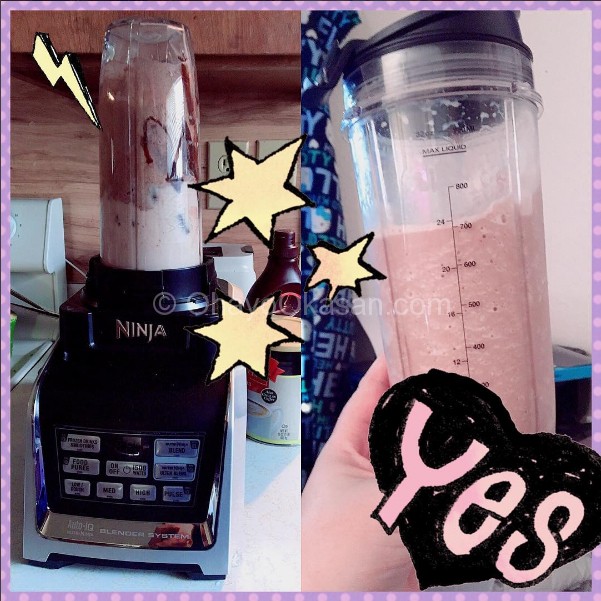 Nutri Ninja with Auto-iQ Technology
This amazing blender makes the smoothest smoothies and frappe coffee! It also makes cookie dough!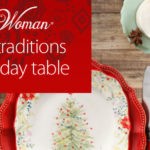 The Pioneer Woman Collection At Walmart
The wildly popular Pioneer Woman has a cute collection of holiday dishware and more available at Walmart! Check out what we got!
HEALTH AND WELLNESS:
Airfree Purifier
Filterless air purifier that uses heat to destroy microorganisms to clean the air. Perfect for those who suffered from inhaled allergies like pet dander, dust, and more.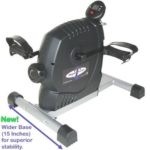 Magne Trainer
Work out at home or work with these fantastic peddler that can work your arms and legs! Perfect if you want to work out without hitting the gym, or for the days you just can't make it to the gym.
FIX IT: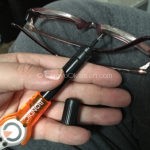 Bondic
Fix it easy with Bondic! It's not a glue, and it curves via UV light in around 4 seconds! Where has it been all my life?!
SUBSCRIPTION BOXES: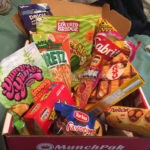 MunchPak – Original
10+ full sized items $19.95 a package or more depending on selected variables. Add a drink for $5 more.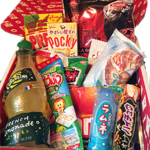 MunchPak – Original
10+ full sized items $19.95 a package or more depending on selected variables. Add a drink for $5 more.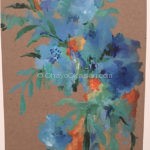 Art Crate
Complete a design survey, and they'll help you find art pieces that fit you and what you like. If they don't get it right the first time. They'll keep trying until they find the perfect piece.
This is a monthly art print subscription. Prices go from $39 on up. Depending on the size of print you want and if you want them frame.
TECH: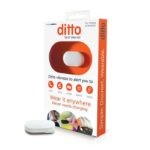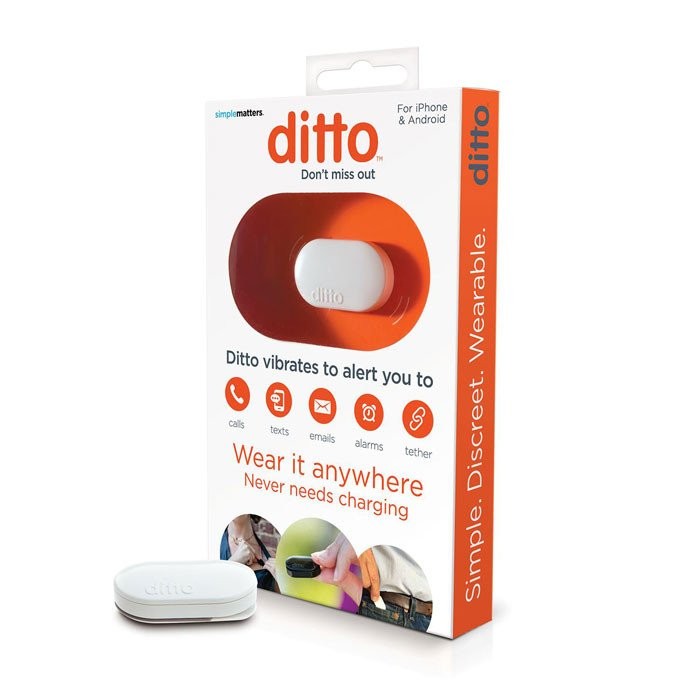 Ditto – Wearable Tech for Smart Phones
Have custom buzzes for certain callers, silent alarms, and so much more! This amazing little bit of tech is a must for the techie in your life!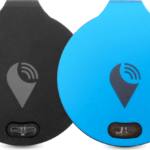 TrackR Bravo
Find your missing keys, remote, pets, flute, shoes.. whatever! The TrackR pairs your smart phone up to help you find things better than ever!
TOYS: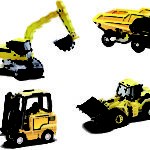 3D MotoKits – 3D puzzles that move
Dinosaurs, Military planes, Construction Trucks and Zoo Animals! These kits make perfect stocking stuffers.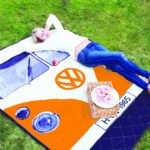 VW Camper Van Picnic Rug
The Monster Factory is at it again with this fantastic picnic rug in the image of the front of a VW Camper Van! How cute! We love their VW products!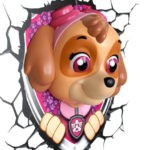 3D Light FX – Paw Patrol Lights
Bring your kids (or yours!) favorite characters come to life with these awesome LED lights! Risi loves her Paw Patrol Chase and Skye 3D Light FX!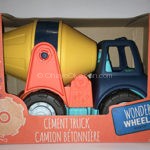 Wonder Wheels – By Battat
Fantastic large toy trucks perfect for little hands. Wonderful textured grip for hours of fun!
Buy – Amazon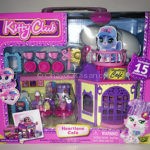 Kitty Club
Collect the coolest most purrfect club around! Kitty Club!
Buy – Amazon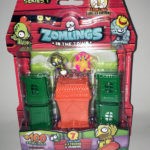 Zomlings – In the Town
A creepy little collectibles line of zombie creatures of various types! +100 different zomblings available!
Buy – Amazon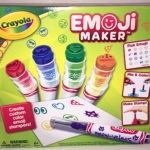 Crayola – Emoji Marker Maker
Make awesome Emoji stamp markers with this fun kit from Crayola! Crayola is an absolute hit here!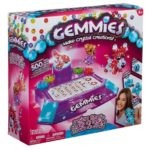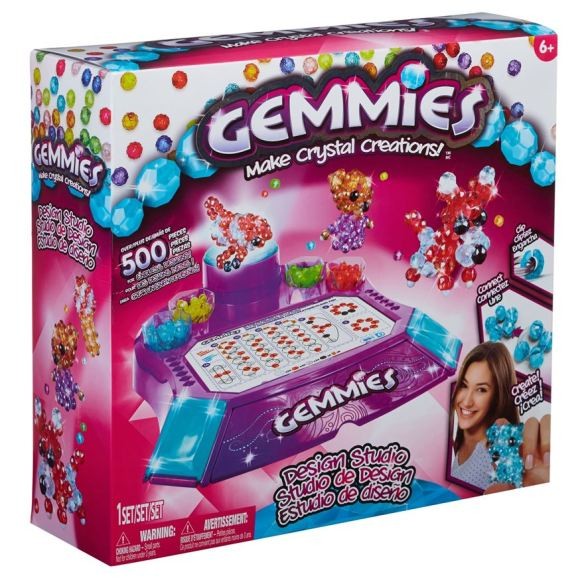 Gemmies
Make fantastic gem creations with the Gemmies Design Studio and additional theme packs!
Buy – Amazon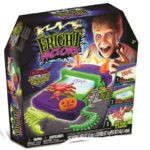 Fright Factory
Make creepy crawly creatures with EwwGoo and light! No heat!
Buy – Amazon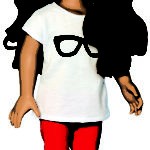 Penelope and Friends Dolls
These girls are the ultimate girl squad! We got Samantha, the animal lover!
Available at A.C. Moore
FOR WOMEN: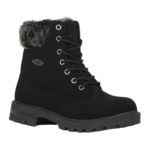 Lugz Boots
These boots are warm, sturdy, and slip-resistant! Perfect for me during these cold icy months!
STOCKING STUFFERS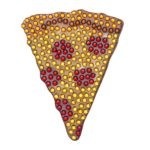 StickerBeans
Rhinestone stickers in a variety of shapes and sizes!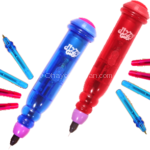 Dizzy Gels
Motorized wiggly erasable gel pen!
 Hershey's Kisses
These fun holiday wrappers will brighten up these cold winter months!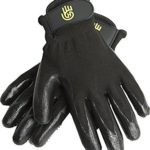 HandsOn Gloves
Perfect for grooming your furry family members, while petting them too. Helps remove shedding hair.
Buy – Amazon