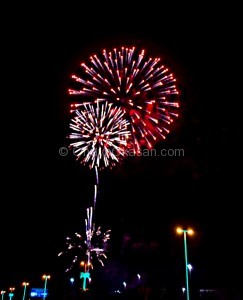 I just wanted to take a quick moment to wish everyone a happy 4th of July!!
Today is going to be an insanely busy day, as I've got to go pick the kids up from my ex-husband (for the day, because it's currently his visit week) and then we're going to go swimming for a few hours, come home and bbq, before doing lots of fireworks! WHEW!
Ohh and of course like every year we're going to be doing Mentos and Diet Coke! YAY!
I hope everyone has a wonderful day today!
Blogger, Illustrator, Reviewer, Voice Actress, Mom of 5 humans, 7 cats and 5 mice! I do a little bit of it all. Crafting, singing, sewing, baking, cooking, and driving myself a little crazy every day. :) I have ADHD, Anxiety and Depression that I battle with daily. But I'll make it! Someway, somehow.
Latest posts by Kisa Johnson (see all)