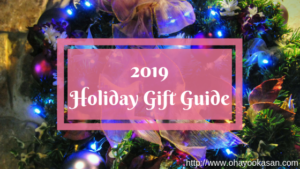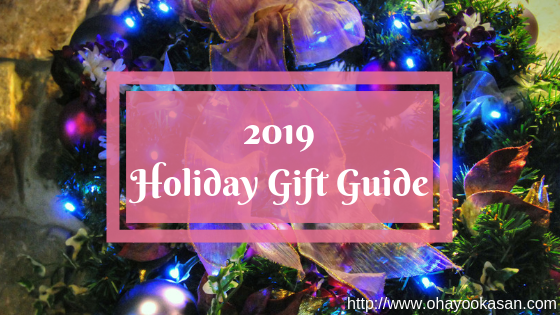 Disclaimer: We were sent the Crayola Scribble Scrubbie Safari Tub Animal Toy set in exchange for inclusion in my 2019 Holiday Gift Guide.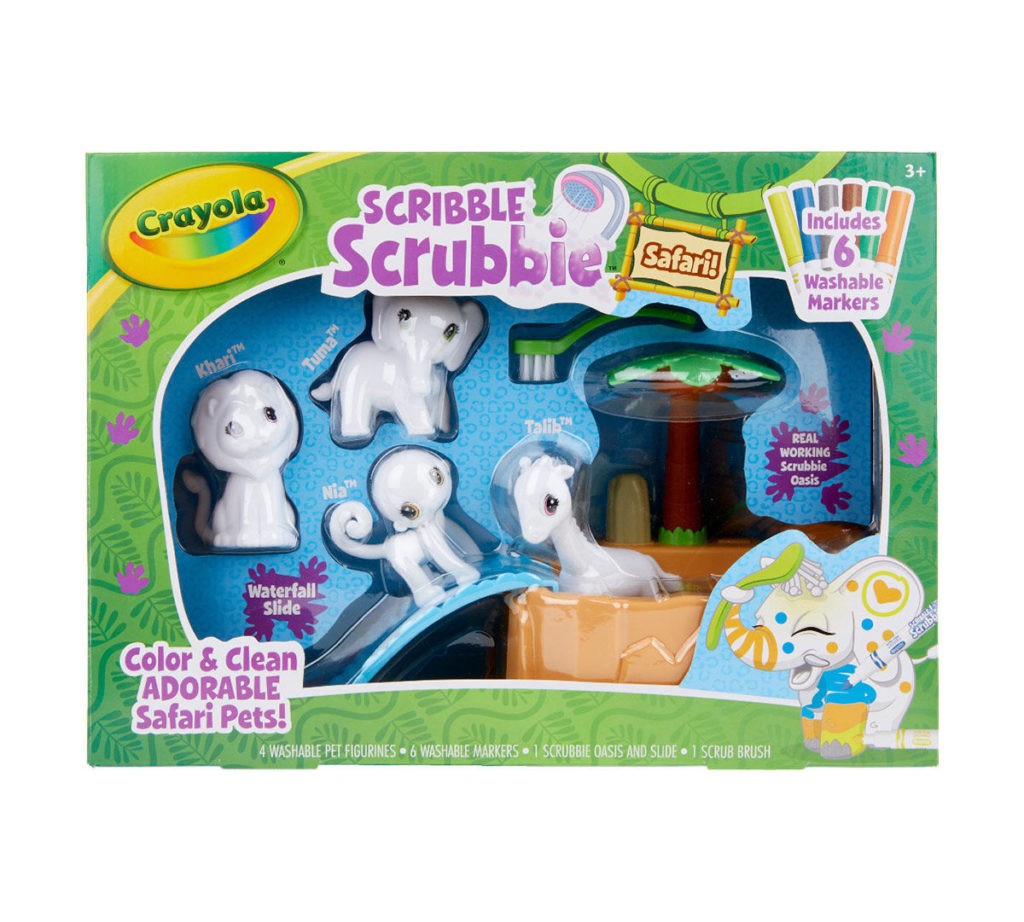 Risi really love animals, and cute little animal toys tend to be a big hit. Being able to customize and color them with the fun of crayola makers is going to really be an exciting thing on Christmas morning for her!
They are collectible jungle animals with fuzzy white coats that can be washed and decorated time and time again. You can buy 2 piece and 1 piece expansion packs they are sold separately too!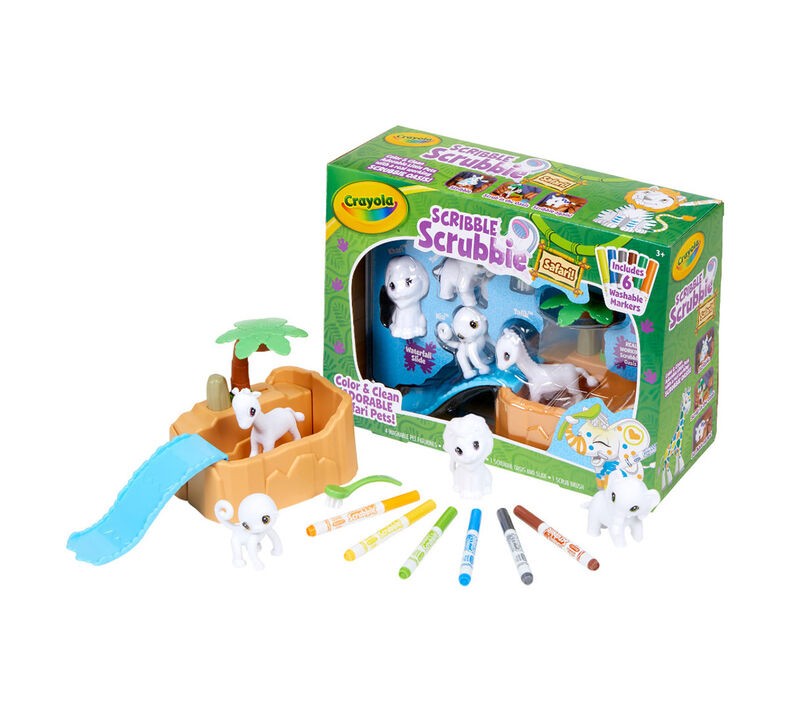 The Crayola Scribble Scrubbie Safari Tub Animal Toy Set includes:
4 washable animal figures, 1 scrub tub with slide, 1 scrub brush, 6 washable colored markers, and an instruction sheet.
This set is designed for kiddos ages 3 and up, and is a great gift for boys and girls. The ultra clean washable markers wash from skin, most washable clothing and most painted walls. Colors included are Orange, Yellow, Green, Brown and Gray.
Do you think your kids would enjoy getting to color and wash off these adorable animals? I love the cute look of the animals and the little washing station!