Whew! I've been meaning to write for just about a month now! I took the kids on a four day vacation to Great Wolf Lodge for the very first time. This is also my first vacation with all of the kids at once. Plus it was only me and all five of them.
Needless to say, it was a long trip and we had a pretty good time.

We left early in the morning as our drive was supposed to be around 5 1/2 hours. We did stop a couple of times to take bathroom breaks, and one food break. Mostly, we ate snacks, sandwiches, lunchables, etc that we had in the car and a cooler. Sadly, the traffic around Tacoma, WA was horrible. Our total time for driving turned into 7 hours.
As far as who as most impatient, that'd be Var at 14 years old, followed closely by Risiel at 5 years old. Risi I can understand, Var just seemed to be in a mood to complain about everything…
By the time we got to the hotel I was exhausted and stressed. Didn't matter, we got settled and had some stuff to do!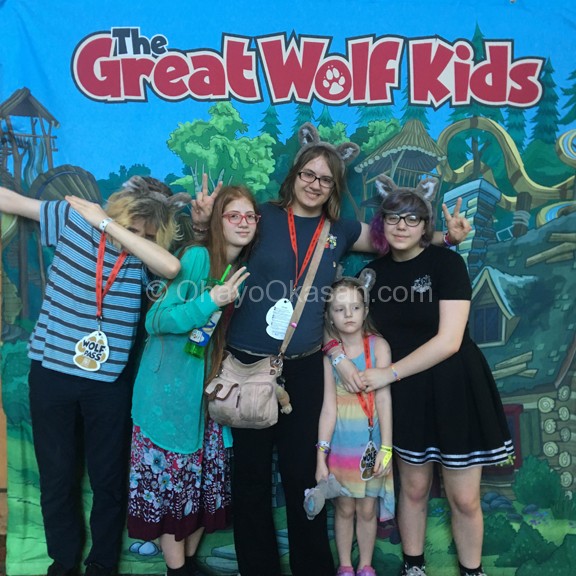 First thing we did was go to the build-a-bear inside, and animals were included in the passes I bought for the kids. So each of the kids got their own special stuffed animal to commemorate our first vacation together.
We also went to the arcade, and man the arcade games were all very expensive. I also had thought the arcade was bigger than it was, but ah well.
Var ended up somehow winning two toys in one go, and gave the extra to Risi. She was pretty happy!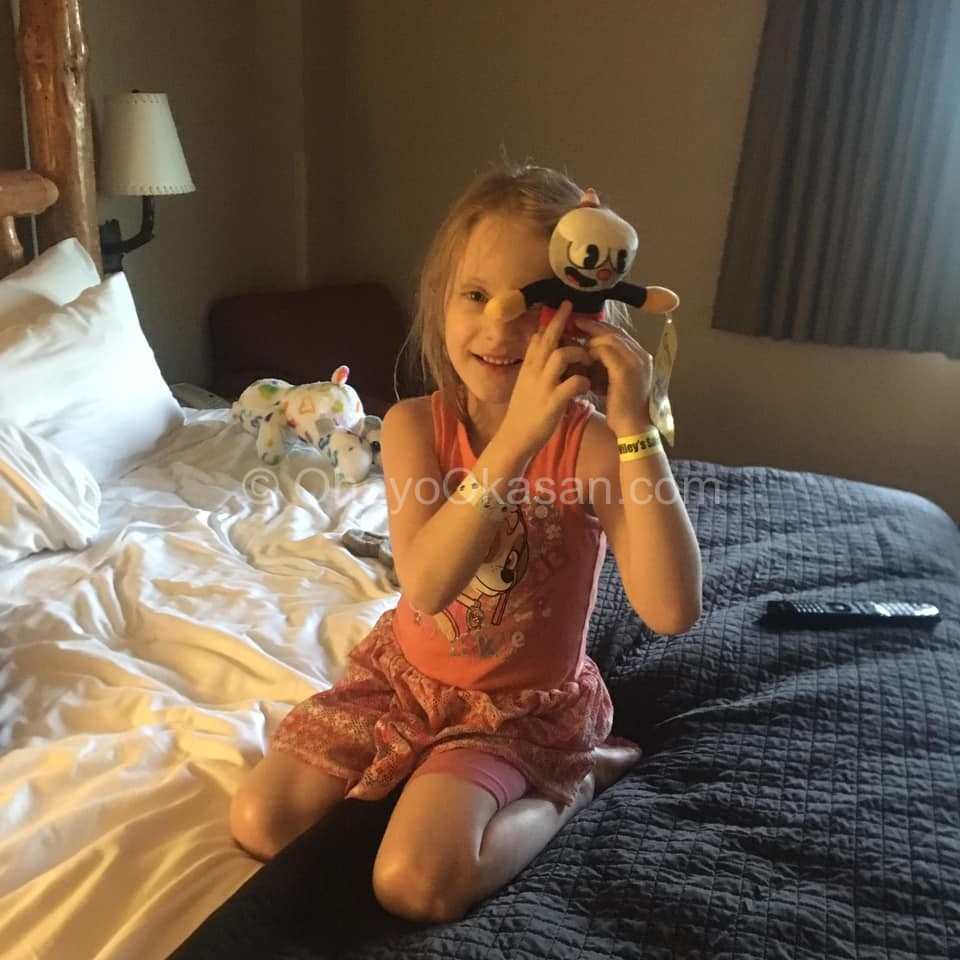 We spent a short time in the water park, but disappointingly the water park closed at 8PM. It's summer, it's still bright at 8PM. So that was a little bit of a bummer.
Risiel decided the story time was a bit too boring. Other kids and families were talking too much making it hard to hear the story. Though the animatronics were pretty cool! In the end we skipped most of the story time and "summer camp" style events that Great Wolf were putting on. In part because everything was so expensive. I had already bought the most expensive passes for the kids, and the room had to be a big one so that was expensive too. They charged $5 for a SINGLE basic s'more. Yes, a graham cracker, marshmallow and some chocolate. $5? No.. no thanks.
I've since taken care of making S'mores at home because it's far more cost effective.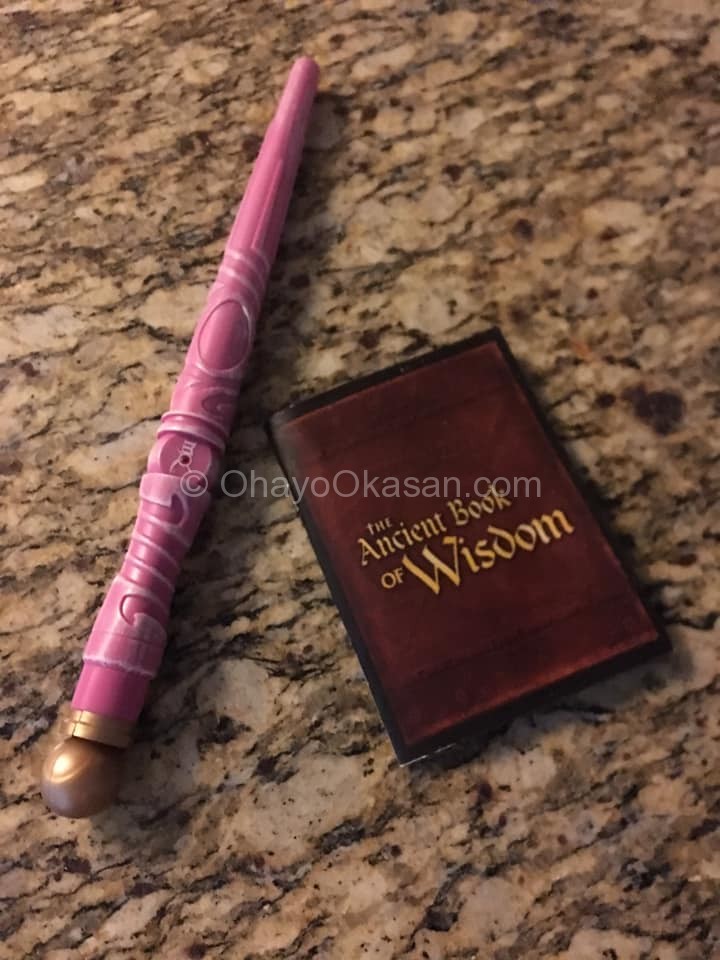 One of the highlights of the vacation, other than the water park, mirror maze and gem mining, was playing Magic Quest! Okay, some of the parts of this were in bad repair and weren't very usable. That… was really annoying to be honest. Mostly we did fine, though none of us managed to actually complete the game over the four days we were there. Var got very close, Risi wasn't as into it as I thought she'd be. Though the kids did get some fun wands for sure!
Overall here are my feelings for Great Wolf Lodge:
Pros
Lots of activities
A fair few food options
Not too hard to find after getting off the freeway
Magic Quest
Our hotel room was nice
Availability of discounts
Friendly Staff
Free towel rental in the water park – just remember to return them!
Candy shop – the kids got candy included in their pass.
Build-A-Bear on site that can be included in pass.
Mirror Maze and Gemstone mining was a blast – staff the day we did it was SUPER friendly.
Room key is a wrist band you wear.
Cons
Food prices are expensive. Quality varies…
$5 for a single simple s'more?!
Magic Quest needs some repairs and some more upkeep in areas.
Large resort has two main elevators and one elevator clear out of the way. For how many people there were, we spent a lot of time waiting for the elevator.
Water Park closing at 8pm.
Vending machines can only be used if you let them authorize $100 for EVERY day you're staying at the resort onto your room key wristband. I just wanted to use cash for them but nope. I didn't have the money in the bank to authorize $400 just to use maybe $30 on vending machines??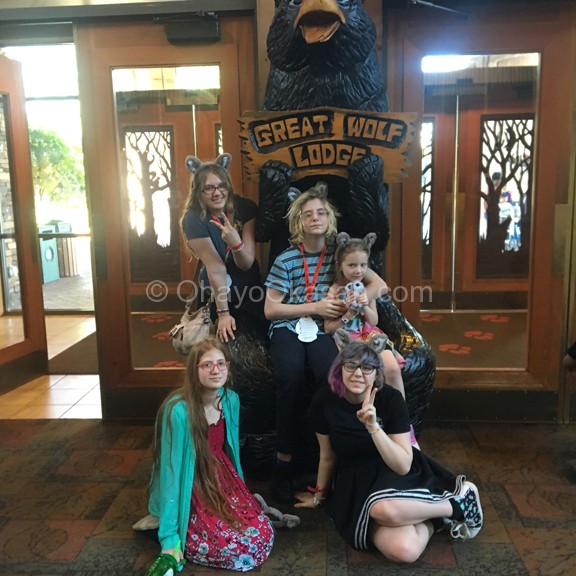 In the end the vacation was fine enough. My favorite parts weren't actually at Great Wolf Lodge. I enjoyed the Chinese we ate a couple miles down the road, and then finally leaving and getting to go to Daiso and Uwajimaya. I think next time we go on a trip, it wont involve someplace like Great Wolf. Maybe if the kids were smaller? I don't know. It was a lot of money for the trip and I think the kids interests would have been better served someplace else.
This isn't a sponsored post btw, I just ended up booking and paying far enough in advance that I was able to get a decent discount on the room itself. 🙂
Have you ever been to a Great Wolf Lodge resort?
Maybe if we were better off financially I would have enjoyed more? If I had nearly unlimited funds for the stay or something. Though I still think $5 for a s'more and the prices of many other things were a bit much.
Overall part of it was probably costs and the ages of the kids. I'd give our time at the resort a solid 6.75/10.