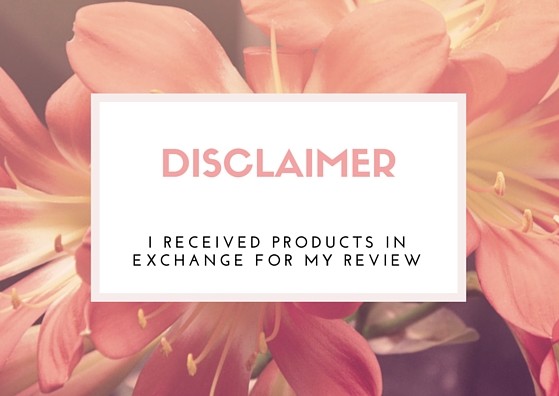 Cold brew coffee is one of our favorite things around here. I usually make a large batch at once but I've noticed we've slowed down on how much we're drinking, plus the way I was making it was taking up a fair bit of space.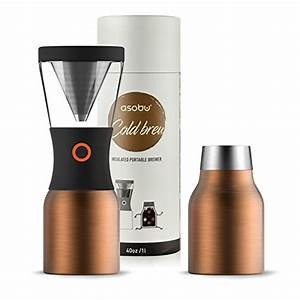 This awesome Portable Cold Brew Coffee Maker from The Grommet is made by Asobu and can hold 32 ounce and keep it fresh and cold out of the fridge for up to 24 hours. To be honest? We usually make it and leave it in the fridge once we filter it through.
At least the product was exactly what I had hoped for, but I have to admit that sadly after a bit of time using it the lid has some problems. Not even 3 months on (and I'm very behind at reviews, sorry.. S.A.D has been… hard to beat this year..) and the lid has troubles coming off. It's just a standard threaded lid, but for some reason I think the inner plastic part of the lid is coming loose. Since I have to turn it repeatedly more than required to normally get the lid off.
Aside from the lid of the actual carafe though? I love the ease of making and filtering out some cold brew!
This portable coffee maker is made of stainless steel, BPA-free plastic, and copper insulation. Mine is just like the one in the picture above, and it's the silver lid that currently has the problem. I could probably easily fix it.
This would be great if you work at an office! I like my cold brew to set for at least two days before I strain it, though 24 hours is fine enough… 48 just seems to do it for me. Just set it up with coffee before you leave for the weekend and come back Monday morning for some awesome cold brew just waiting for you.
Risiel loved the silly running coffee carafe picture you can see on the packaging, and I appreciate the round shape so that there's not as much wasted space in it either.
You can buy the portable cold brew coffee maker for $49.95 at the grommet, which has an amazing assortment of awesome stuff. More of which I need to actually write about! :3
Do you love cold brew? If Asobu had a bigger cold brew coffee maker I'd want that one too, one that can make enough that I can be assured we'll have more than enough for a week or two.