I received the following item: Royal Canin Ultra Light Chunks – free of charge from Chewy.com in exchange for my review. No further compensation was given.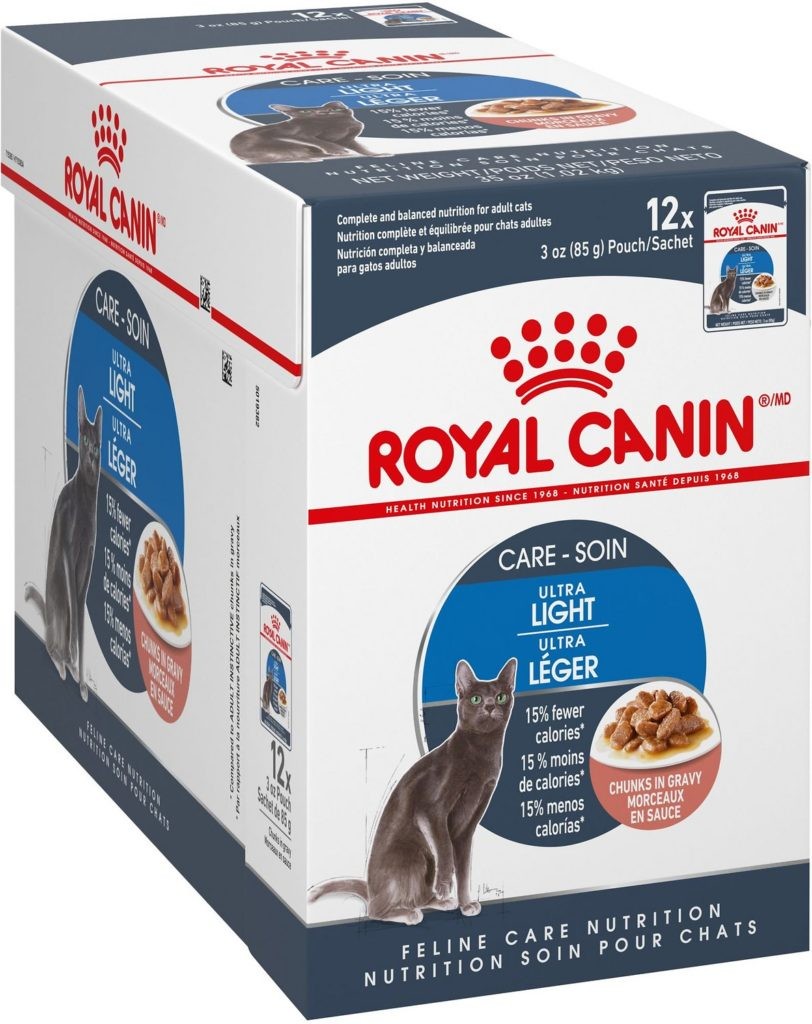 As you know I like to make sure the cats get to try and enjoy a variety of food, more so since if I stick with one thing as far as wet food goes for too long they start to refuse to eat it and it's money down the drain. :/ So I tried out these Royal Canin Ultra Light Chunks in Gravy Adult Cat Food with them.
Chewy offer an amazing variety of food, litter, toys and more for cats and a whole slew of products for a variety of other pets as well. Cas, dogs, birds, small animals and more.
As far as these little pouches went? The cats were pretty happy with them! Of course with 9 cats, a three ounce pouch is not enough to feet them all at one meal, so such a small box does not last long. I kind of wish cat food could work on their container issues. Pouches aren't easy to get food out of, but cans aren't as much either with the way they can be shaped at the bottom. We need cat food jars or something.
Despite my own personal gripes, the cats did like the
Royal Canin Ultra Light Chunks
in Gravy Adult Cat Food Pouches very much. So I'll end up buying them again for their sakes.