Disclaimer:Affiliate links enclosed in this post, meaning if you buy something I'll make a small amount. Thank you. ♥
Hey everyone look-  I got these Five items on Amazon using Prime Pantry for just $6.71!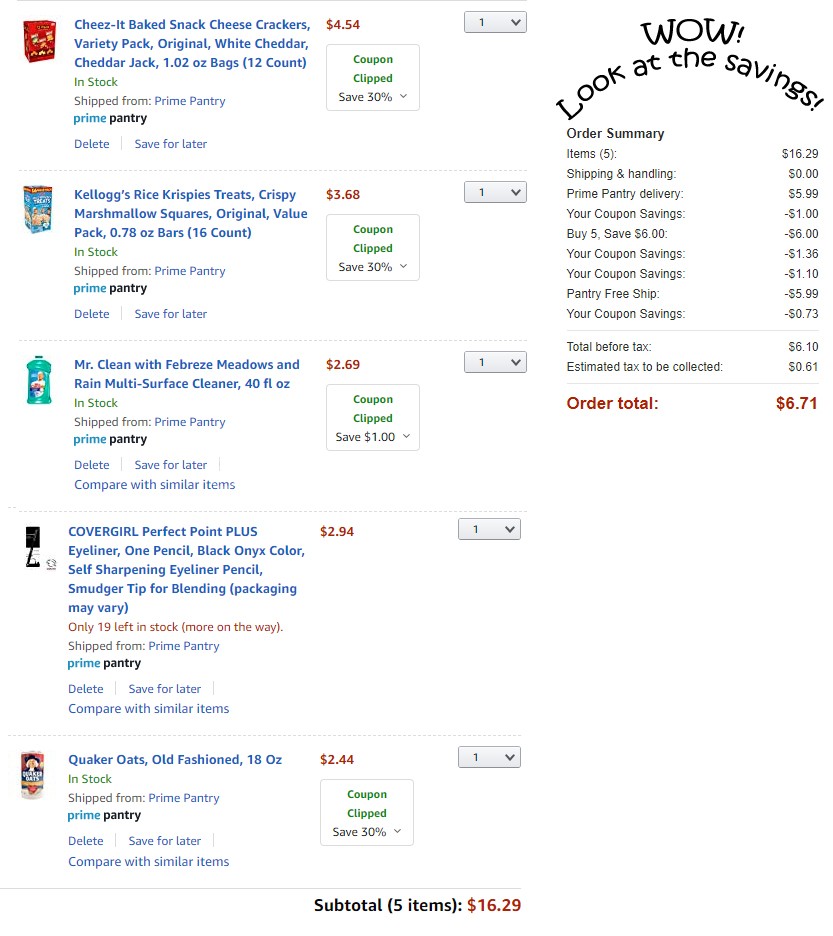 It's really easy to make this one work!
If you don't have Amazon Prime and Prime Pantry, you'll need them both, but I've included a link to get a free 30 day trial for them.
So here's what you do:
Sign up for Amazon Prime's 30 Day Free Trial.
Sign up for Prime Pantry's 30 Day Free Trial.
Then add the following to your cart:
From there you just need to check out. As long as you have Prime and Prime Pantry you're good to go, though taxes might be higher or lower depending on where you are! Enjoy! ♥