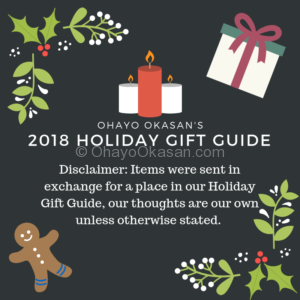 Jackie's Chocolate is a chocolate shop that also features their own subscription box!
They offer 3 different box size options: A little Taste 1/4 pound, Let's Indulge 1/2 pound, and Enough to Share 1 pound.
They have 4 different subscription plan lengths: Monthly, 3 month pay, 6 month pay, 12 month pay.
We were sent a Let's Indulge box, and I have to say that even just half a pound of these delicious chocolates was enough to share between Kat, Lisi and I.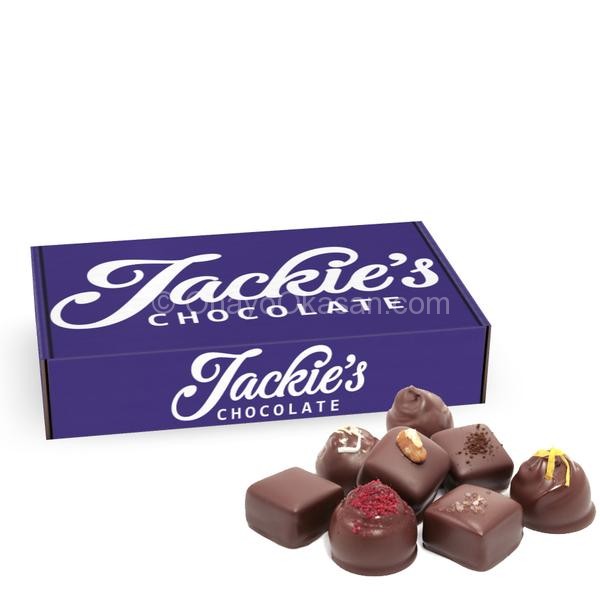 For Jackie's Chocolate "Let Indulge" size, you pay $19.95 a month. Or $59.99 for 3 months, $101.70 (current sale price) for 6 months, or $179.40 (current sale price) for 12 months.
Plans automatically renew and you can pause, change plan details, or cancel at any time via their website. Shipping is not included in the price of the plans, however they do ship every box with ice packs to keep them cool, and use fast shipping. None of which is a cheap process, so I understand where they are coming from.
One thing to note is that we did not get a paper that told us what chocolates we got in the Jackie's Chocolate subscription box, that made it a little weird because we had to play "guess the chocolate" while looking at the homepage. I consider this a little bit of a downfall for the subscription, as I like to know at least a little about what I am getting without having to search through their entire list of items on the website to see if something is what I thought it was.
What we got from Jackie's Chocolate was all very good though! We tried to take a video for YouTube but most of it was us going "ohhh, what is this??" and "ohh!! WOW IT'S SO GOOD!" So it wouldn't have made the best video and would have required a lot of editing. Plus the chocolates were good enough that after a couple I was pretty satisfied of my chocolate craving and we ate the box at various times. So.. yeah… Sorry about the lack of video there!
If you'd like to try some yummy chocolates, you have the option of buying a subscription plan or just purchasing an assortment off the website. Which is nice, plus you can see their entire lineup. Which includes an amazing assortment of sugar free chocolates as well. I would recommend a gift from Jackie's Chocolate for the chocoholic in your life, especially if that chocoholic is you! :3
Do you have a favorite chocolate shop?