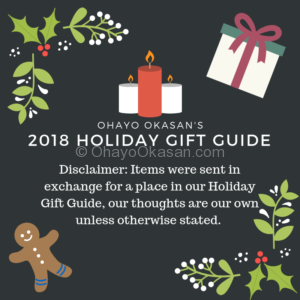 One of the worst things for me about being a parent with Anxiety, Depression and PTSD is… watching those same issues form in my very own teenaged children. Particularly in my oldest girls. It's rough to see and know in part it's genetic, in part from being raised by me, and in part from how life has been outside of just my influence.
I hope that these amazingly positive products from Flow & Workman will help them out, even just a little.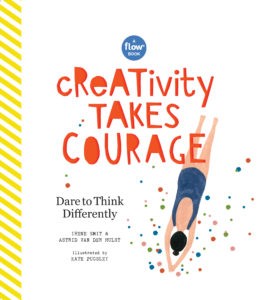 Thankfully even with all our mental health problems, we do have art and various ways to be creative. One of the girls will be getting this "Creativity Takes Courage" book. Flow brings together hands-on project, boundary-pushing activities and special papers goodies to help them unleash their creativity and battle some of their inner demons. Even if just a little bit, it's a start.
My Perfectly Imperfect Life – 2019 Wall Calendar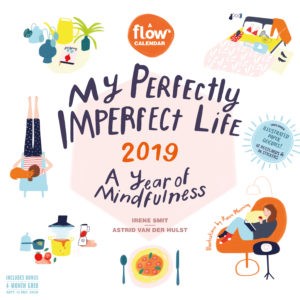 For this one I am not sure if I plan to keep it for me, or have it go to the big girls to have up in their room. We all need to practice a bit more mindfulness in our lives.
From the website: "Through colorful illustrations and captions, MY PERFECTLY IMPERFECT LIFE cheers on the charming quirks and eccentricities that make each day unique. "
A Year of Tin Pleasures – Page-A-Day Calendar 2019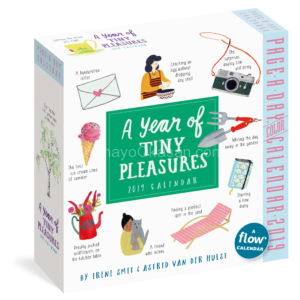 This Page-A-Day calendar from Flow is adapted from the Tiny Book of Tiny Pleasures. It's a daily desk calendar designed to remind us all to pause, look around, and appreciate all the little things in life.
From the site: Each page rejoices in the experiences and details that can turn a day around: Sharing a comfortable silence. Finding a new go-to recipe. Enjoying a leisurely breakfast. Unscrewing a jar on the first try. Charming, vibrant full-color illustrations bring to life the playful captions and witty observations on every page.
Overall I am looking forward to hopefully a happier and healthier 2019 and many years to come. Thanks to such thoughtful products like these from Flow and Workman, I think that's entirely possible.