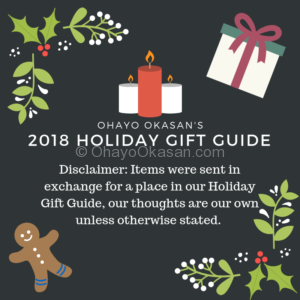 For our Holiday Gift Guide this year we have the yummy subscription box Japan Candy Box!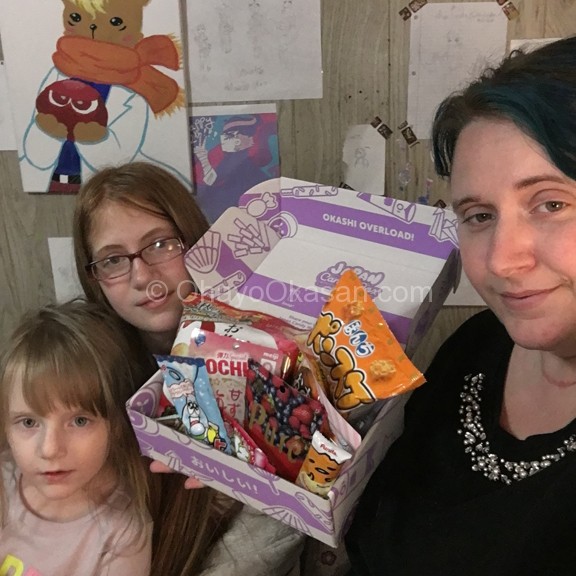 For just $19.90 a month, or cheaper if you buy prepaid multi-month plans, you can get some delicious Japanese treats.  It's no secret that we here love all sorts of yummy treats, Japanese ones especially, they just have some really great stuff!
For Japan Candy Box, many if not most places have free shipping included. You'll get a $6 discount for the 6 month plan, and a $24 discount for the yearly plan! Which is basically like paying just $17.90 a month.
A typical visit to the nearest and best Asian market I can get to costs usually between $50-75 for us. Sometimes even more if I'm not careful.
Here's what we got!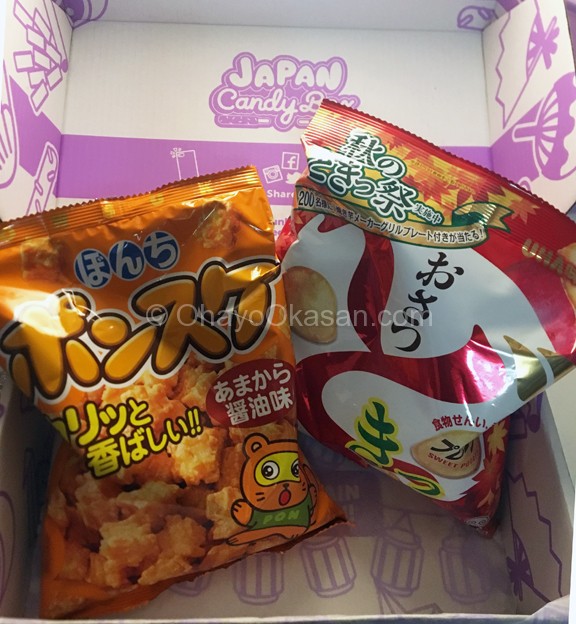 Because of Thanksgiving, it seems Sweet Potato was a very big feature! Sweet potato chips and some yummy rice crackers. The rice crackers were my favorite, and the sweet potato chips were very good too.
Two different types of gummies and sweet potato fries as chips. The gummies were heart shaped mixed berry. Some sour plum ones which I surprisingly didn't dislike as much as I worried. Then the sweet potato fries as chips were… ehh.. they didn't have a lot of flavor so they weren't a big hit. All three of these had resealable bags, which was nice for saving them after Lisi, Risi and I tried them out so others could try them later.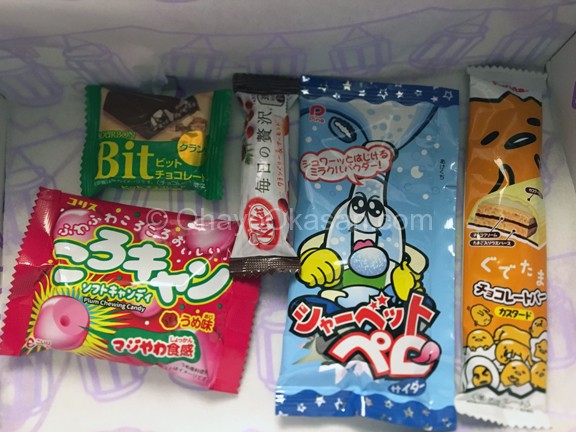 Some little candies!
Including a Ramune flavored sucker with fizzy powder, Risi really liked it!
A piece of BIT chocolate which had a corn crunchy and almonds in, it was actually very good. I can't wait to get more of it!
A special kitkat with almonds and cranberries. I've had them before and they are surprisingly good for having stuff on top! I like Japanese chocolate on kitkat better than I like regular American kitkat!
Some plum flavored chewing candy hat was… I didn't super like it. Risi did enjoy them a fair bit!
Gudetama chocolate – Risiel LOVES Gudetama! So she ate this all gone as it was just too much for her to resist. XD
Here's a big picture of everything we got in our Japan Candy Box!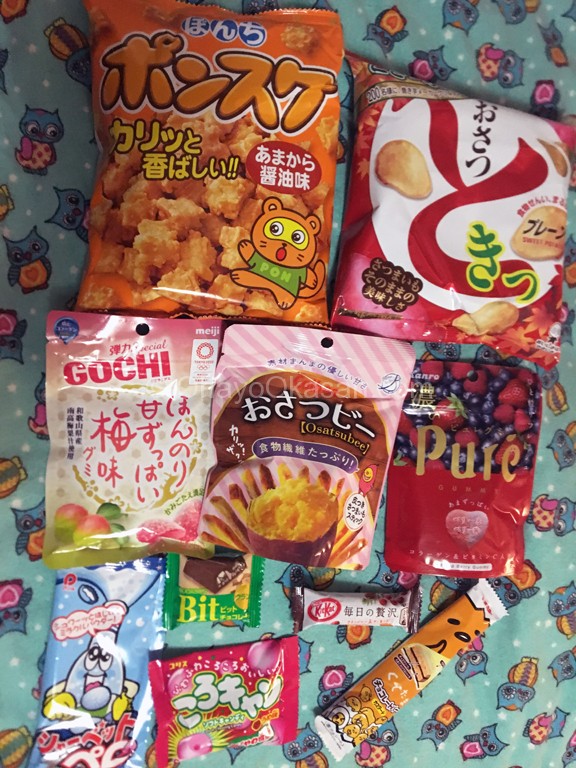 You can enter to win your very own Japan Candy box right here! They will handle the giveaway and giving out the prize, you just need to be old enough to enter giveaways in your country of origin or have a parents permission!