Disclaimer: I was sent the following Dave Ramsey products for Holiday Gift Guide Inclusion. 
I know that thinking about finances and the holidays can be really stressful. Many people have heard of and used Dave Ramsey's techniques with great success, and so I am happy to share these wonderful products to help your children learn tools to manage their finances as well!
Junior's Adventures: Storytime Book Set:

These books are part of the Junior's Adventures series, just like the game that will follow. This book set teaches kids the value of hard work, giving, saving, and avoiding debt. A lot of us could learn to avoid debt, and that's me included! This is a six-book series for kids ages 3-10, and they'll join Junior as he learns how to manage his money. These books can be purchased at DaveRamsey.com 
As someone who is just now digging her way out of far too much debt, I think it's very important that I get an early start with Risiel using these books!
Financial Peace Jr: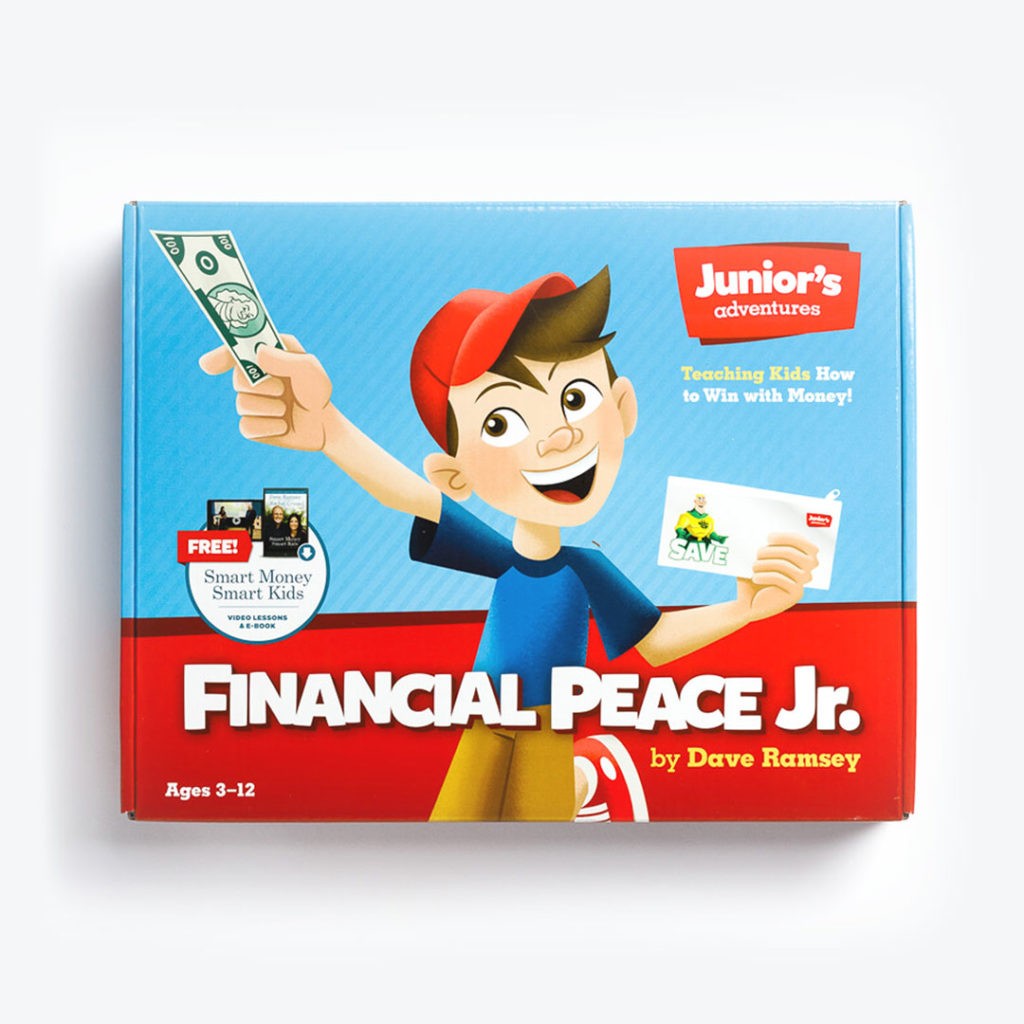 This game gives parents the tools needed to raise money-smart kids. It covers key concepts such as working, spending, saving and giving. Included in the kit are: parent guide – walks parents through money concepts to teach their kids at various ages and stages. Junior's Activity Book filled with engaging activities for each lesson. A Chore Chart – with dry erase marker to track progress and more. This can also be purchased at DaveRamsey.com
I have a 5, 12 and 13 year old who I think will be perfect for learning these things. More so because Var has a lot of difficulty in understanding hard work, saving, and spending. He seems to think as soon as we have money I am going to spend it on his every whim despite me not really doing so? Yikes. I am excited to help Risi learn these lessons younger!
Teen Entrepreneur Toolbox: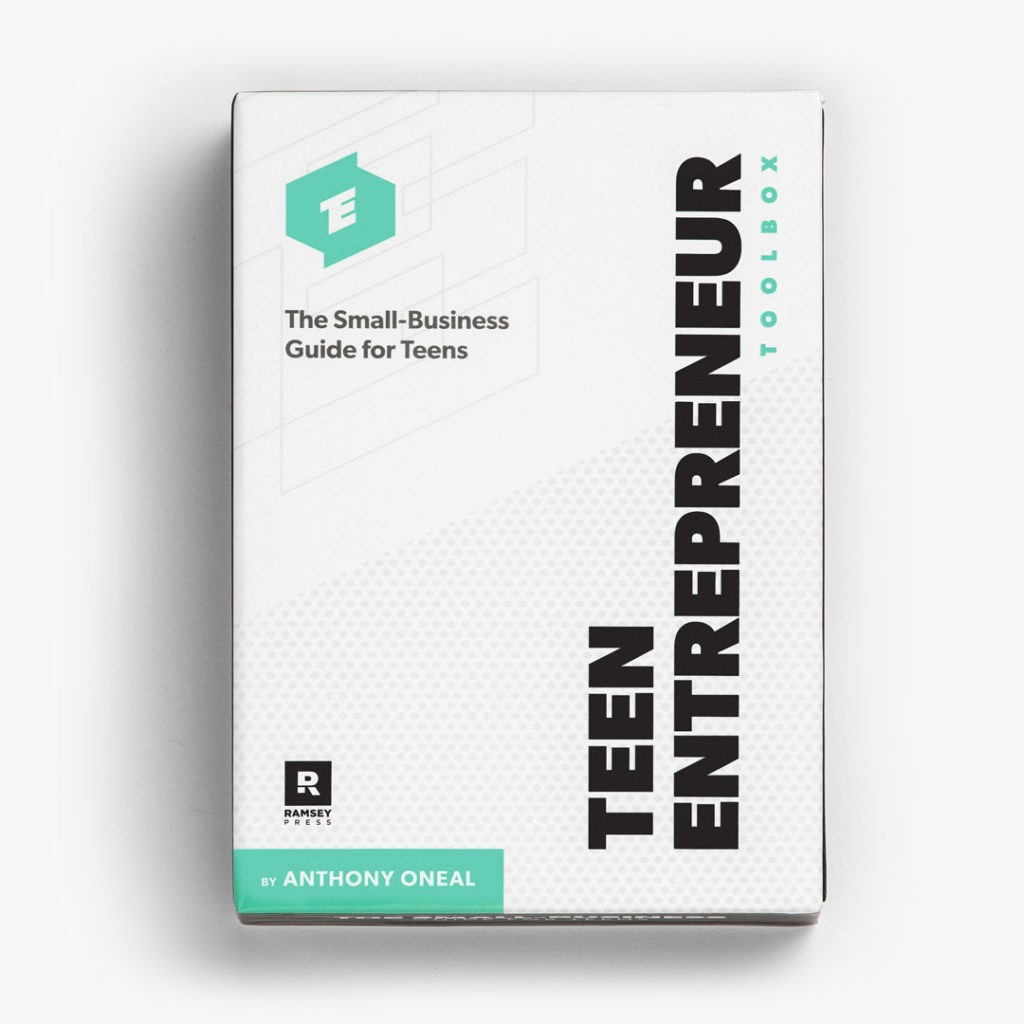 This one is authored by the Ramsey Personality Anthony ONeal, this toolbox walks parents and teens through eight easy and practical steps for starting their own business. Included are; a Teen Portfolio that'll walk them through each step, a Parent Guide, a free Teen Entrepreneur Toolbox App, and a 20 minute DVD that features Anthony ONeal plus more. You can buy this on DaveRamsey.com as well as Amazon and other retailers.
Did you know that both of my older teens take art commissions? It's true, and as someone who never could figure out a good price to set things at or anything like that, this toolbox is going to be invaluable in helping them navigate their own business of taking art commissions without running into the problem I did. Getting taken advantage of or having a lot of people sadly non-pay. 🙁 This one will help Kat and Sisi right now, and eventually Var and Lisi the older they get and depending on where they decide to go in life.
Dave Ramsey's Act Your Wage! Board Game: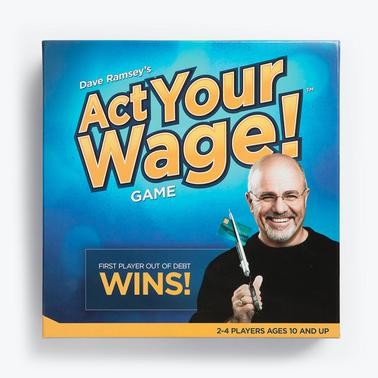 Act Your Wage! Is a hands-on way for families to have fun with applying Dave Ramsey's life-changing money principles. Perfect for kids age 10+, they'll enjoy: keeping an emergency fund, using the envelope system for expenses, landing on "Dave Says" spaces for expert advice, and paying off debt with the debt snowball method and being the first to do a Debt-Free Scream to win the game! It can be purchased at DaveRamsey.com
I am actually working on getting out of debt using the debt snowball method, it's just a little slower going because I got myself into a bit of trouble over the past 5 years, and needing the surgery without having health insurance did not help matters in the slightest. Nor did having our van die. Either way, I look forward to playing this with the kids as we all learn things and make better financial decisions and goals in the future.
_______________
Dave Ramsey has really taken a multi-directional approach to helping parents and kids live their best financial lives, and if kids can learn these skills now, they'll be better off in the future. I really look forward to my kids having a better and brighter financial future than what I've had so far, and am thankful for Dave Ramsey.
Have you ever used any of Dave Ramsey's tools and tricks for combatting your finances?